Sage's quick flip in­to PhI­II crash­es as lead drug fails bad­ly for rare type of seizures
Af­ter build­ing in­tense in­ter­est in its lead drug for su­per-re­frac­to­ry sta­tus epilep­ti­cus with da­ta from tiny stud­ies, Sage Ther­a­peu­tics $SAGE says the drug failed bad­ly in Phase III.
Com­par­ing brex­anolone (SAGE-547) with a place­bo, the drug act­ed just like a sug­ar pill, with a 43.9% re­sponse for the drug com­pared to 42.4% in the place­bo arm — and a mis­er­able p-val­ue of 0.8775.
Sage's shares dropped more than 20% on the news. But by the af­ter­noon the biotech had trimmed its loss­es, with the stock down about 14% — a mod­est re­treat giv­en the bad judg­ment this biotech has shown.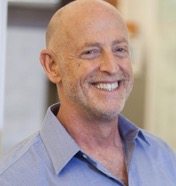 Jeff Jonas, Sage
Sage cre­at­ed both fierce be­liev­ers as well as even fiercer crit­ics of its drug for rare cas­es of pro­tract­ed seizures as CEO Jeff Jonas con­fi­dent­ly pre­dict­ed suc­cess. More than a year ago Sahm Ad­ran­gi's Ker­ris­dale Cap­i­tal ex­e­cut­ed a short at­tack on Sage, caus­ti­cal­ly sum­ma­riz­ing its move from a small Phase I/II to a piv­otal tri­al as a strat­e­gy doomed to fail­ure.
Ker­ris­dale's re­port picked apart da­ta from a sin­gle-arm study with no com­par­i­son group of pa­tients, which they be­lieve set the stage for the biotech to claim a big win with­out ac­tu­al­ly putting the ther­a­py to the test. And they add that there are ex­ist­ing ther­a­pies that go af­ter the ex­act same tar­get with sim­i­lar out­comes.
The fail­ure here will al­so cast a cloud over Sage's oth­er R&D work, in­clud­ing a new drug for post­par­tum de­pres­sion which was al­so tout­ed with small stud­ies il­lus­trat­ing pos­i­tive re­sults.
Wow p=0.8775. Drug pret­ty much did noth­ing. Maybe it is just a ben­zo? $SAGE

— Max­im Ja­cobs, CFA (@Max­Ja­cob­sEdi­son) Sep­tem­ber 12, 2017
But not every­one thinks the ug­ly flop here reads through to the rest of the pipeline. Notes Paul Mat­teis at Leerink:
The in­vest­ment de­bate this morn­ing cen­ters around the de­gree to which SRSE reads neg­a­tive­ly on­to the clin­i­cal po­ten­tial of SAGE-547 in PPD (and by ex­ten­sion oth­er mood dis­or­ders); while we un­der­stand that the lack of sig­nal in SRSE has ren­dered some in­vestors more cau­tious in their in­ter­pre­ta­tion of SAGE's many small CNS da­ta sets, for us, it's hard to see a tan­gi­ble readthrough on­to PPD, which has (1) place­bo-con­trolled da­ta, (2) bet­ter un­der­stood nat­ur­al his­to­ry/place­bo ef­fects, and (3) break­through ther­a­py des­ig­na­tion.
As for Jonas, he still found rea­sons to ap­plaud the work.
"I'm proud of the Sage team for the sig­nif­i­cant progress they have made in im­prov­ing our un­der­stand­ing of how to best treat these crit­i­cal­ly ill pa­tients," he said. "SRSE is a com­pli­cat­ed con­di­tion that is poor­ly un­der­stood, and I want to thank the pa­tients, their fam­i­lies, and the in­ves­ti­ga­tors who par­tic­i­pat­ed in the STA­TUS Tri­al. Al­though we did not meet the pri­ma­ry end­point, this first-ever tri­al in a high­ly vari­able and com­plex pa­tient pop­u­la­tion con­firms that re­search in a crit­i­cal care unit is pos­si­ble and deep­ens our un­der­stand­ing of GA­BA mech­a­nisms and their ef­fect on brain cir­cuit­ry. As we con­tin­ue ex­am­in­ing da­ta from the STA­TUS Tri­al in the com­ing weeks, I'm hope­ful this in­for­ma­tion will in­form cur­rent treat­ments, and aid in the de­vel­op­ment of fu­ture treat­ments for pa­tients with SRSE."