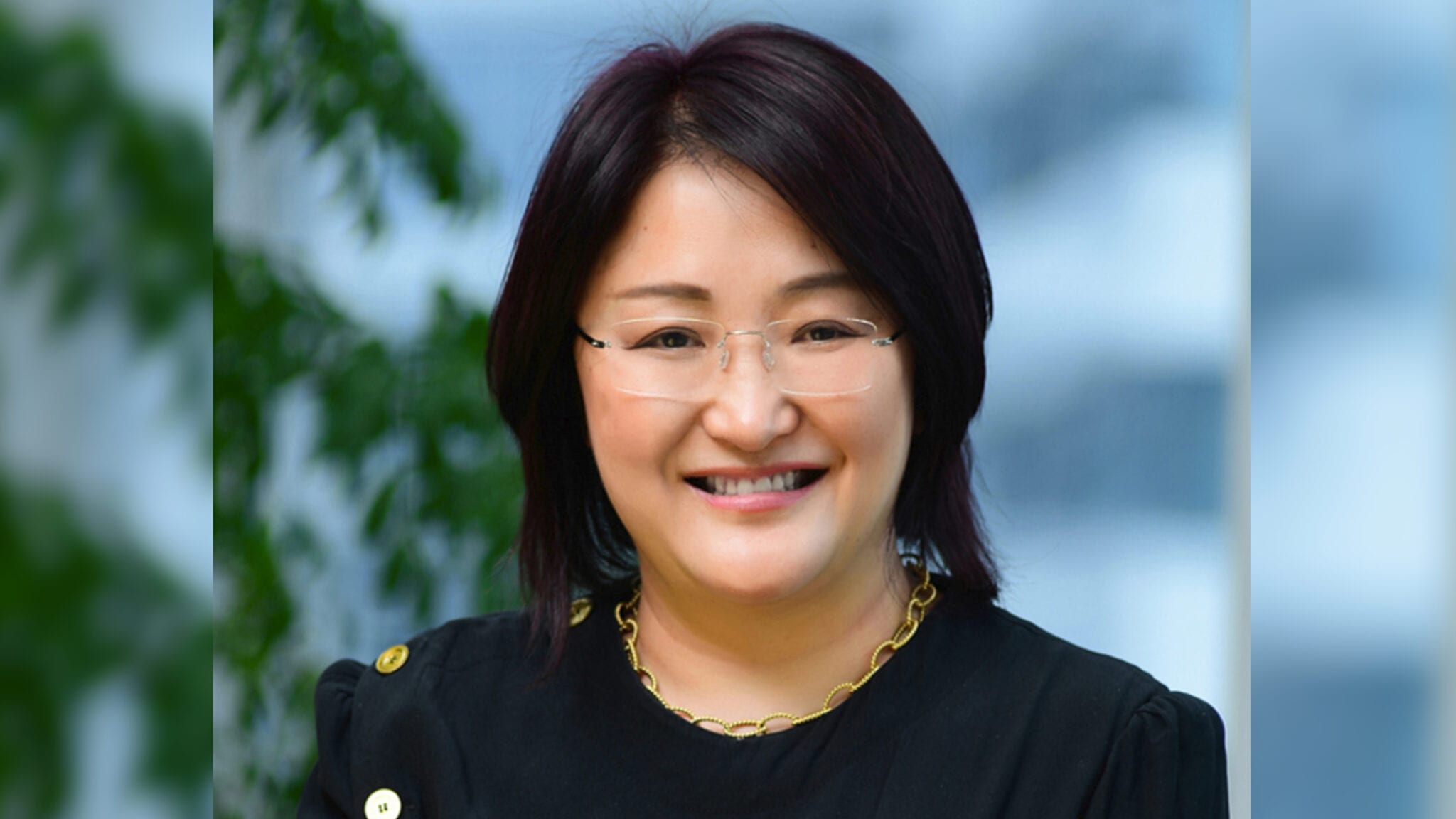 Samantha Du, Zai Lab CEO (Zai Lab)
Saman­tha Du's Zai Lab sets its am­bi­tions sky high, look­ing to raise $750M to fu­el its li­cens­ing busi­ness mod­el
Look­ing to cap­i­tal­ize on a bustling Chi­nese drug mar­ket, up­start biotechs like Saman­tha Du's Zai Lab have made a killing in-li­cens­ing for­eign mol­e­cules as well as de­vel­op­ing their own home­grown as­sets. Now, with even more growth in mind, Zai Lab has of­fered up a healthy chunk of shares on the US mar­ket to fu­el its am­bi­tions.
Zai Lab will of­fer $750 mil­lion in US de­pos­i­to­ry shares as part of a ma­jor cash raise to keep dri­ving its in-li­cens­ing busi­ness en­gine as well as ad­vance its suite of clin­i­cal pro­grams, the Chi­nese biotech said this week.
Ac­cord­ing to its 424(b)(f) prospec­tus, Zai Lab will use rough­ly 30% of those pro­ceeds to­ward "cor­po­rate de­vel­op­ment and li­cens­ing op­por­tu­ni­ties," the biotech said, look­ing to build on its busi­ness mod­el in-li­cens­ing mol­e­cules for use in Chi­na.
So far, that busi­ness plan has proved lu­cra­tive, and Zai Lab has inked big­ger and big­ger li­cens­ing pacts along the way. Back in Jan­u­ary, Du's com­pa­ny inked a deal with ar­genx worth a cool $175 mil­lion for re­gion­al rights to au­toim­mune drug ef­gar­tigi­mod in Chi­na, Tai­wan, Hong Kong and Macau. In ex­change, ar­genx CEO Tim Van Hauw­er­meiren got $75 mil­lion up­front in Zai Lab stock, an­oth­er $75 mil­lion as a guar­an­tee from Zai Lab for their cost-shar­ing arrange­ment, and an­oth­er $25 mil­lion mile­stone tied to US ap­proval of the late-stage drug.
Zai Lab is al­so the ex­clu­sive Chi­nese li­cense hold­er for Am­gen's be­mar­ituzum­ab, which just earned the FDA's break­through des­ig­na­tion in gas­tric can­cer. The mol­e­cule came over as part of Am­gen's ac­qui­si­tion of Five Prime in March.
In ad­di­tion to adding to its cash pile for po­ten­tial li­cens­es, Zai Lab al­so plans to use a big chunk of its pro­ceeds to ad­vance a suite of drugs through clin­i­cal tri­als — al­lo­cat­ing about 30% of the $750 mil­lion to that ef­fort. One of those projects is a col­lab­o­ra­tion with Novo­cure work­ing on us­ing elec­tri­cal fields to treat non-small cell lung can­cer. The part­ners re­cent­ly scaled back a Phase III tri­al af­ter an in­de­pen­dent da­ta mon­i­tor­ing com­mit­tee saw enough to go on to slow en­roll­ment.
As for the rest of the planned cash raise? Zai Lab will ded­i­cate 20% to ex­pand their com­mer­cial ef­forts, 15% to "en­hance our glob­al pipeline" and about 5% for "work­ing cap­i­tal and oth­er gen­er­al cor­po­rate pur­pos­es," the biotech said.
Of course, all those lev­els are not set in stone, and Zai Lab is re­serv­ing the right to switch those per­cent­ages around as needs arise — par­tic­u­lar­ly based on progress in the clin­ic.
"Due to the many vari­ables in­her­ent to the de­vel­op­ment of our drug can­di­dates at this time, such as the tim­ing of pa­tient en­roll­ment and evolv­ing reg­u­la­to­ry re­quire­ments, we can­not cur­rent­ly pre­dict the stage of de­vel­op­ment we ex­pect to achieve for our pre-clin­i­cal and clin­i­cal tri­al and drug can­di­dates with the net pro­ceeds of this of­fer­ing," Zai Lab said.