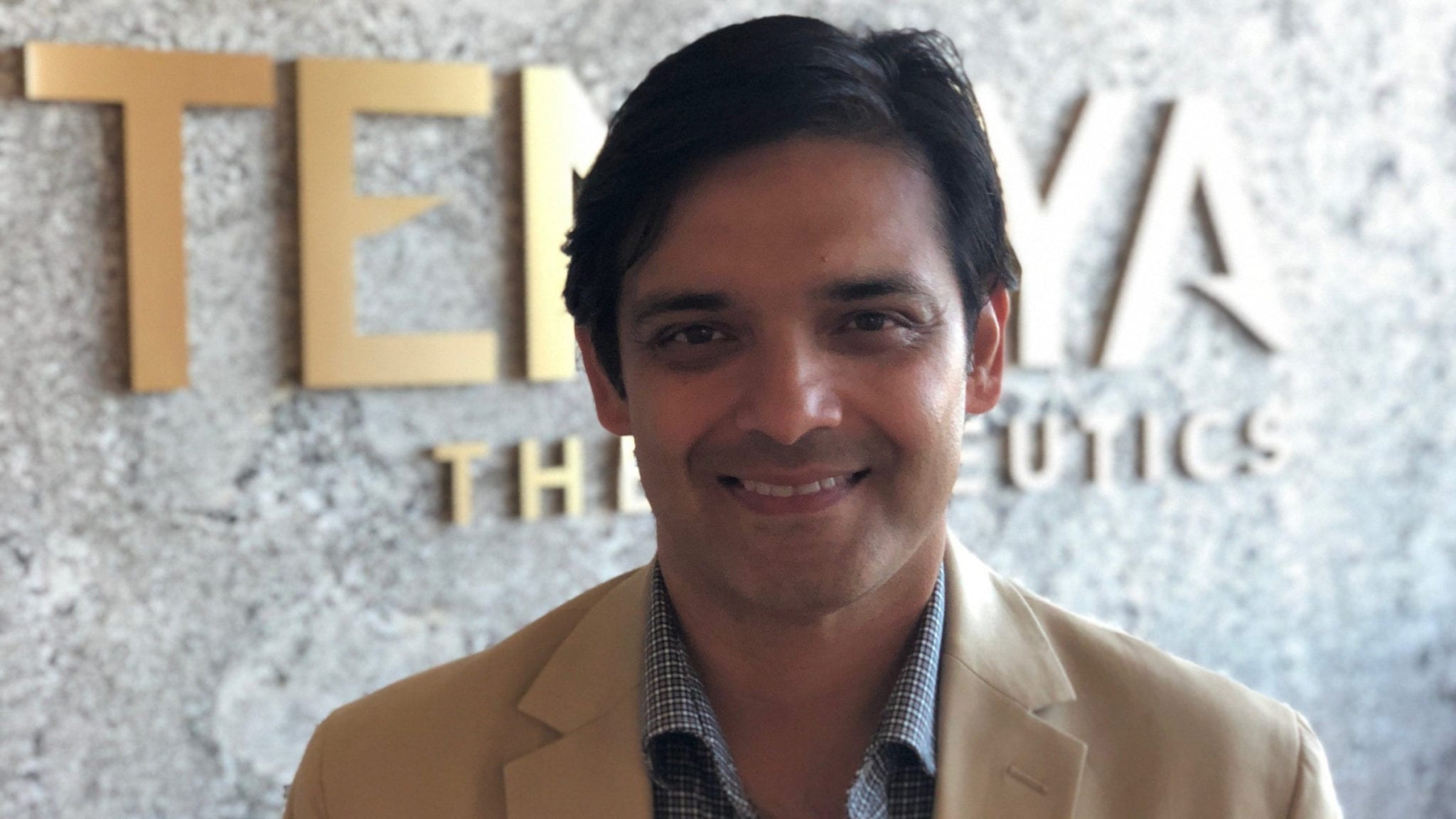 San Fran­cis­co biotech has its heart in heart fail­ure — and $92M in the bank
When a sala­man­der's heart suf­fers dam­age, the am­phib­ian's cells are able to di­vide and re­pair the or­gan. Tenaya Ther­a­peu­tics wants to em­pow­er your heart with the same abil­i­ty.
The South San Fran­cis­co-based com­pa­ny, found­ed by sci­en­tists at the Glad­stone In­sti­tutes and Uni­ver­si­ty of Texas South­west­ern Med­ical Cen­ter in Oc­to­ber 2016, has a mul­ti-lay­ered ap­proach to ad­dress­ing trou­bles of the heart — cel­lu­lar re­gen­er­a­tion, gene ther­a­py, and pre­ci­sion med­i­cine.
"We're all in…we have put our en­tire heart in­to heart fail­ure," said chief Faraz Ali in an in­ter­view with End­points News.
Tenaya, which is named af­ter an alpine lake in Yosemite Na­tion­al Park, on Thurs­day raised $92 mil­lion Se­ries B fi­nanc­ing, led by Cas­din Cap­i­tal and the par­tic­i­pa­tion of GV, The Col­umn Group, and ad­di­tion­al in­vestors. The funds will be used to take its slate of undis­closed pre­clin­i­cal pro­grams in­to hu­man stud­ies in the com­ing years.
Over the last few decades, sci­en­tists have at­tempt­ed to ad­dress heart dam­age by push­ing cells from the out­side in­to the heart or by us­ing stem cells or oth­er prog­en­i­tor cells, but none of those ap­proach­es have worked, Ali not­ed. "Most of the ap­proved ther­a­pies just ad­dress the symp­toms of heart dis­ease, but they don't ac­tu­al­ly tar­get the un­der­ly­ing cause."
As part of its cel­lu­lar re­gen­er­a­tion plat­form, ini­tial­ly aimed at pa­tients who have suf­fered my­ocar­dial in­farc­tion, Tenaya has en­gi­neered the con­ver­sion of res­i­dent car­diac fi­brob­lasts — which rep­re­sent about 50% of the heart — in­to heart mus­cle cells (car­diomy­ocytes) by adding cer­tain fac­tors.
This process, in an­i­mal mod­els, has shown to trig­ger cell di­vi­sion and re­pro­duc­tion. "It sounds like sci­ence fic­tion. — but it ac­tu­al­ly works!" Ali said.
For its gene ther­a­py tech­nol­o­gy, Tenaya learned from the mis­takes of Cel­ladon, which saw its bid to de­vel­op a gene ther­a­py for heart fail­ure go up in smoke af­ter a spec­tac­u­lar late-stage set­back in 2015.
"They had not spent the time to look for a nov­el vec­tors, didn't have high­er speci­fici­ty, or high­er trans­duc­tion for the rel­e­vant cell types in the heart," Ali said. "That's one thing that we're do­ing dif­fer­ent­ly, where we have de­vel­oped our own nov­el vec­tors…that have the at­trib­ut­es that are su­pe­ri­or to the parental AAV vec­tors."
Tenaya, and its team of 45, is not alone in its quest to de­vel­op a gene ther­a­py geared to­wards the heart. Philade­phia-based and No­var­tis-backed Ren­o­va­cor, which raised $11 mil­lion in a Se­ries A round in Au­gust, is fo­cus­ing on a mu­tant gene that is un­der­stood to cause a rare heart con­di­tion — di­lat­ed car­diomy­opa­thy.
In May, the head of the Cen­ter for Hu­man Ge­net­ic Re­search at Mass­a­chu­setts Gen­er­al Hos­pi­tal and the Broad's Car­dio­vas­cu­lar Dis­ease Ini­tia­tive, Sekar Kathire­san, set up his own shop to tweak genes, such as APOC3 or ANGPTL3, which car­ry mu­ta­tions that can rapid­ly clear triglyc­eride-rich lipopro­teins — which raise in­di­vid­u­als' risk of heart at­tack — from cir­cu­la­tion.
Tenaya is al­so strate­gi­cal­ly tar­get­ing younger pa­tients that are ge­net­i­cal­ly pre­dis­posed to heart dam­age, un­like oth­ers who have large­ly gone af­ter the geri­atric pop­u­la­tion — which has in part con­tributed to the fail­ures of the past, Ali said, adding that Tenaya is al­so be­ing pru­dent about keep­ing its man­u­fac­tur­ing heft in-house, de­spite be­ing years away from the clin­ic.
Oth­er drug­mak­ers have tak­en their re­spec­tive plat­forms and tried to ap­ply them across a range of ther­a­peu­tic in­di­ca­tions.
"We could take our gene ther­a­pies and our man­u­fac­tur­ing ca­pa­bil­i­ties and turn our at­ten­tion to oth­er ther­a­peu­tic ar­eas," he added. "But in­stead of be­ing the sixth com­pa­ny to go af­ter he­mo­phil­ia, or the twen­ti­eth in­sti­tu­tion to go af­ter Duchenne mus­cu­lar dy­s­tro­phy, or to be that fifti­eth CAR -T pro­gram…we think that there's just a tremen­dous op­por­tu­ni­ty to fo­cus on the heart."
Car­dio­vas­cu­lar dis­ease is the lead­ing cause of death glob­al­ly — al­though can­cer is catch­ing up. About 17.9 mil­lion peo­ple died from car­dio­vas­cu­lar dis­ease in 2016, rep­re­sent­ing about a third of all glob­al deaths, es­ti­mates the WHO.
So far, Tenaya has raised $142 mil­lion, in­clud­ing a $50 mil­lion Se­ries A round in 2016.