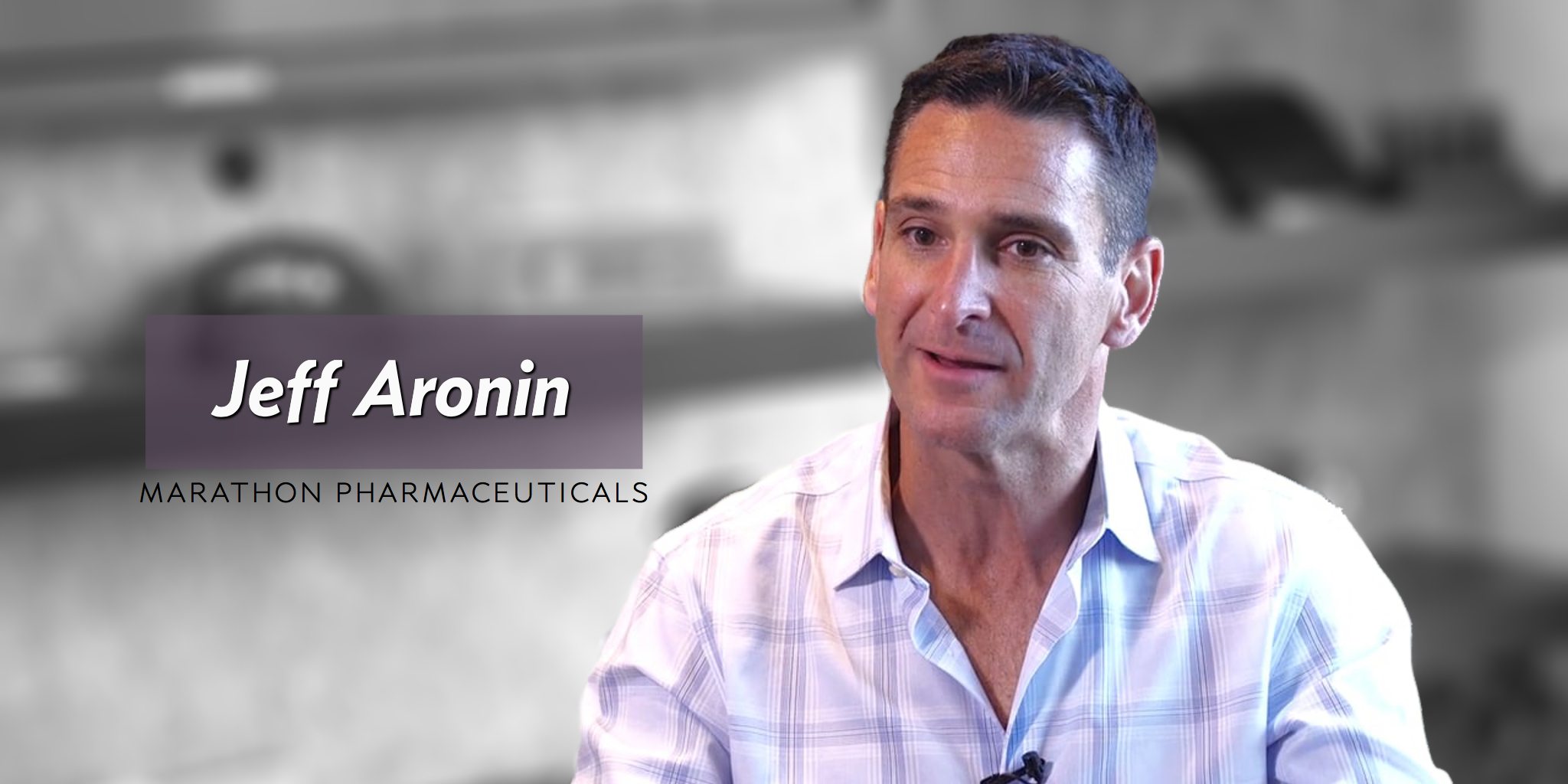 Senator Bernie Sanders and Congressman Elijah Cummings have found their new poster boy for pharma price gouging. His name is Jeff Aronin, the CEO of Marathon Pharmaceuticals.
In a joint letter addressed to Aronin, the two lawmakers slammed the company's "outrageous plans" to set a list price of $89,000 on their newly approved deflazacort, a cheap steroid that's been available for decades in other countries around the world. And they launched an investigation into Marathon's plans, demanding documents related to the actual cost of the program while insisting that Marathon "significantly lower the price" for releasing the drug.
The letter cites stories from Endpoints News, The Washington Post, Stat and others.
Almost simultaneously, Marathon executed a strategic retreat, telling a group of representatives from various Duchenne groups at a policy meeting in Washington DC that they were calling a "pause on the launch," according to one of the attendees, who asked not to be identified.
Various Marathon representatives were at the meeting, including marketing chief Eric Mesnner and development chief Tim Cunniff, and a statement from Aronin was read out assuring the Duchenne community that they would still be able to order deflazacort from Masters Global in the UK "until we figure this out."
In his statement, Aronin repeated his earlier, widely disputed position that the company's primary interest was in bringing the steroid to patients who currently can't get it. He pledged:
"We will meet with caregivers and explain our commercialization plans, review their concerns, discuss all options, and move forward with commercialization based on an agreed plan of action."
That will require some quick footwork with lawmakers.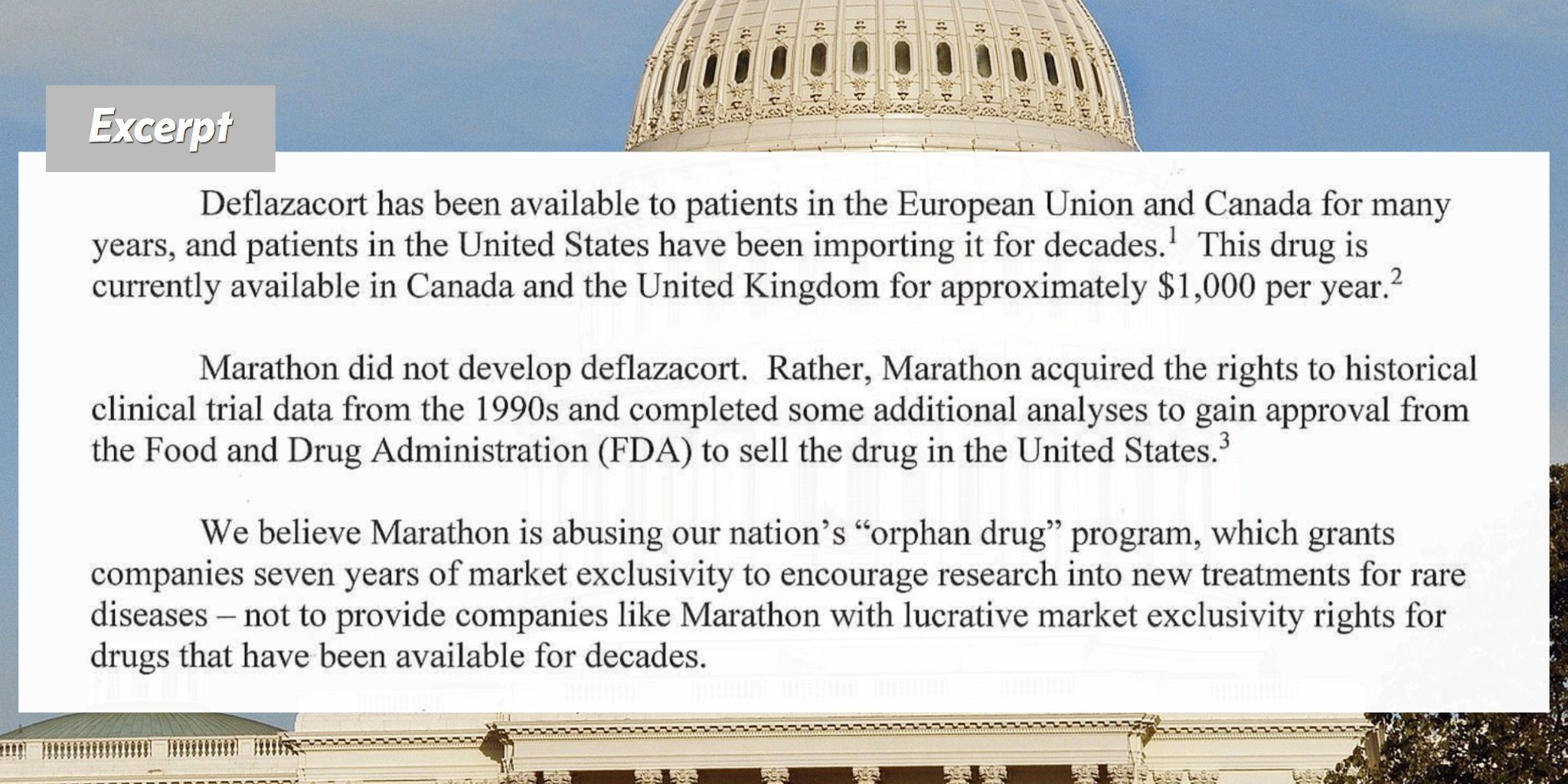 "Marathon did not develop deflazacort," Sanders and Cummings wrote. "Rather Marathon acquired the rights to historical clinical trial data from the 1990s and completed some additional analyses to gain approval from the Food and Drug Administration to sell the drug in the United States.
"We believe that Marathon is abusing our nation's orphan drug program, which grants companies seven years of market exclusivity to encourage research into new treatments for rare diseases, not to provide companies like Marathon with lucrative market exclusivity rights for drugs that have been available for decades."
As we reported this morning, Marathon has made much out of its R&D efforts, saying the price was justified by the amount that was spent to gain an approval. Trial experts, though, say it could have been done for anything from less than $10 million to a high of $75 million, a sum that could be easily covered just by the sale of the priority review voucher that it obtained from the approval.
The latest pricing controversy wasn't overlooked by payers and drug benefit managers.
"As you might expect," noted a spokesperson for Express Scripts in a message to me, "we believe this is another example of egregious pricing for an old drug that is available elsewhere for much less."
Marathon has consistently refused to respond to my repeated requests for an interview with Aronin, whose brother, J&J vet Greg Aronin, works as a lobbyist for the company.
---
The best place to read
Endpoints News

? In your inbox.

Comprehensive daily news report for those who discover, develop, and market drugs. Join 47,700+ biopharma pros who read Endpoints News by email every day.

Free Subscription
---
---
---