Sang­amo claims a ma­jor mile­stone in gene edit­ing, treat­ing first pa­tient with its zinc fin­ger nu­cle­ase tech
While the lead­ing CRISPR biotechs have been fo­cused on a long, slow windup to their first hu­man stud­ies, one of the orig­i­nal play­ers in the gene edit­ing field has scored boast­ing rights for a first-in-hu­man ex­per­i­ment.
Sang­amo Ther­a­peu­tics $SG­MO has treat­ed its first pa­tient in a Phase I/II tri­al for a rare dis­ease called Hunter syn­drome, or mu­copolysac­cha­ri­do­sis type II — MPS II. Physi­cians tar­get­ed the liv­er with SB-913, which us­es Sang­amo's zinc fin­ger nu­cle­ase tech de­liv­ered via AAV cells with a cor­rec­tive gene. The ZFNs snip the tar­get­ed liv­er cells to in­sert the cor­rec­tive gene at a spec­i­fied point.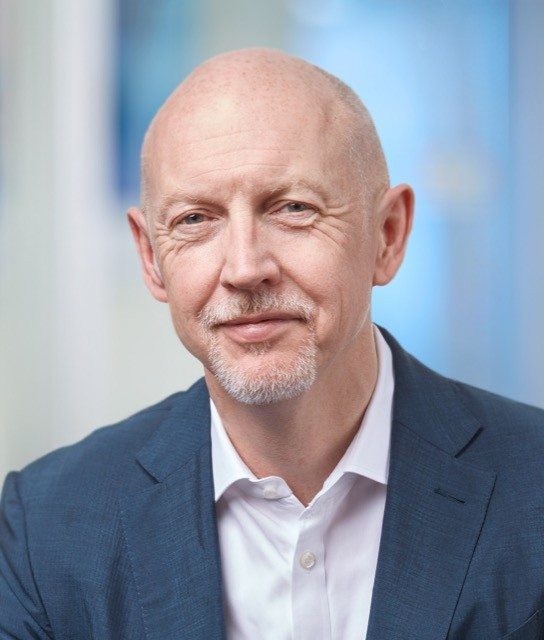 Sandy Macrae, CEO
By re­pair­ing the cells Sang­amo says they should be good to go in pro­duc­ing an en­zyme called iduronate-2-sul­fa­tase, which is used to rid the cells of car­bo­hy­drates that ac­cu­mu­late in a tox­ic load, the hall­mark of MPS II.
"Even with reg­u­lar in­fu­sions of ERT, which has marked­ly im­proved func­tion­al health out­comes, pa­tients en­dure pro­gres­sive dam­age to heart, bones and lungs. Many pa­tients with MPS II die of air­way ob­struc­tion, up­per res­pi­ra­to­ry in­fec­tion or heart fail­ure be­fore they reach the age of 20," said Paul Har­matz, a pe­di­atric gas­troen­terol­o­gist and a prin­ci­pal in­ves­ti­ga­tor for the CHAM­PI­ONS study.
Gene edit­ing is an emerg­ing field in the biotech world, and the top play­ers here — in­clud­ing Ed­i­tas, In­tel­lia and CRISPR Ther­a­peu­tics — have been scrap­ping over con­trol of the CRISPR/Cas IP, even as re­searchers con­tin­ue to work on new and bet­ter ways to go about this kind of DNA surgery. Sang­amo, mean­while, has la­bored in this field for more than 20 years with its ZFN tech, while TAL­EN is the fo­cus at Cel­lec­tis.
The AP iden­ti­fied Sang­amo's pa­tient 1 as 44-year-old Bri­an Madeux.
"It's kind of hum­bling" to be the first to test this, Madeux told Reuters. "I'm will­ing to take that risk. Hope­ful­ly it will help me and oth­er peo­ple."