Sanofi and Al­ny­lam plunge in­to PhI­II with a ri­val to Roche's top he­mo­phil­ia drug
In­ves­ti­ga­tors won't pull back the cov­ers from the lat­est mid-stage da­ta on fi­tusir­an for a few days yet, but Al­ny­lam $AL­NY and its Big Phar­ma part­ners at Sanofi Gen­zyme $SNY have fired the starter pis­tol on an am­bi­tious Phase III pro­gram for the an­tithrom­bin he­mo­phil­ia drug that will look to field a ri­val to Roche's close­ly watched emi­cizum­ab (ACE910).
The com­pa­nies out­lined their plans for the three stud­ies in the piv­otal ef­fort, which will col­lec­tive­ly re­quire 250 pa­tients with top-line da­ta due in mid- to late-2019.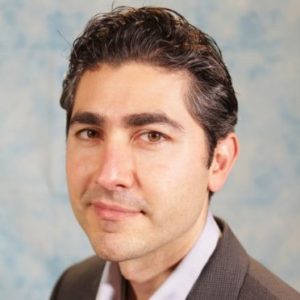 Akin Ak­inc
"I think we're go­ing to hope to file by the end of 2019, that would be the goal," Al­ny­lam's Akin Ak­inc, the GM of the fi­tusir­an pro­gram, tells me. "We're now in a time where there are lots of new ap­proach­es mov­ing for­ward."
That time­line leaves the two part­ners well be­hind Roche, which has been field­ing im­pres­sive da­ta on emi­cizum­ab, a drug that has demon­strat­ed some strong po­ten­tial in slash­ing the an­nu­al­ized bleed­ing rate for high-risk pa­tients who have de­vel­oped in­hibitors to stan­dard ther­a­py. But Roche has al­so had to con­tend with throm­boem­bol­ic events — blood clots — in its Phase III, which have left lin­ger­ing ques­tions about the drug's safe­ty pro­file.
"These re­sults are at least as good as what's been pre­sent­ed for emi­cizum­ab," Al­ny­lam CEO John Maraganore told Bloomberg late last year.
Up to now, Al­ny­lam's up­dates on its RNAi ap­proach have high­light­ed some cas­es of el­e­vat­ed liv­er en­zymes, which in­ves­ti­ga­tors say may be the re­sult of he­pati­tis C. In any case, they say they have been able to con­tin­ue treat­ment, with great ef­fect. In the lat­est up­date on the mid-stage pro­gram last De­cem­ber, re­searchers not­ed that the an­nu­al­ized bleed rate for pa­tients was ze­ro.
Ac­cord­ing to Ak­inc, Sanofi and Al­ny­lam will be split­ting the cost of the Phase III as part of their part­ner­ship agree­ment. Sanofi agreed to buy a mi­nor­i­ty stake in the biotech for $700 mil­lion when they mapped out their part­ner­ship. And Sanofi is com­mit­ted to pro­vid­ing $75 mil­lion in de­vel­op­ment and reg­u­la­to­ry mile­stones fol­low­ing a $25 mil­lion up­front due when Phase III starts.
Fi­tusir­an's move in­to the clin­ic comes as Al­ny­lam con­tin­ues to shift fo­cus to­ward its late-stage pipeline, a cru­cial time in which the biotech will be ex­pect­ed to meet some high ex­pec­ta­tions on per­for­mance, par­tic­u­lar­ly af­ter Al­ny­lam was forced to scrap re­vusir­an last fall af­ter safe­ty prob­lems scut­tled the work.
Fifty he­mo­phil­ia A and B pa­tients with in­hibitors to cur­rent stan­dard of care re­ceiv­ing pri­or on-de­mand ther­a­py will be en­rolled for one study. An­oth­er 100 pa­tients with­out in­hibitors will be in a sep­a­rate study. And the third is re­cruit­ing 100 pa­tients with he­mo­phil­ia A or B with or with­out in­hibitors re­ceiv­ing pro­phy­lax­is ther­a­py as pri­or stan­dard of care. In this study, pa­tients will re­ceive stan­dard of care pro­phy­lax­is for six months and then tran­si­tion to fi­tusir­an treat­ment for sev­en months. The an­nu­al­ized bleed­ing rate – the clas­sic pri­ma­ry end­point for these stud­ies — will be prospec­tive­ly mea­sured in both pe­ri­ods.
The move by Al­ny­lam and Sanofi comes one day af­ter Shire filed an IND for their he­mo­phil­ia gene ther­a­py pro­gram. Gene ther­a­py could one day pro­vide a once-and-done ap­proach to fix­ing he­mo­phil­ia and that prospect has at­tract­ed sev­er­al play­ers in­to the field.