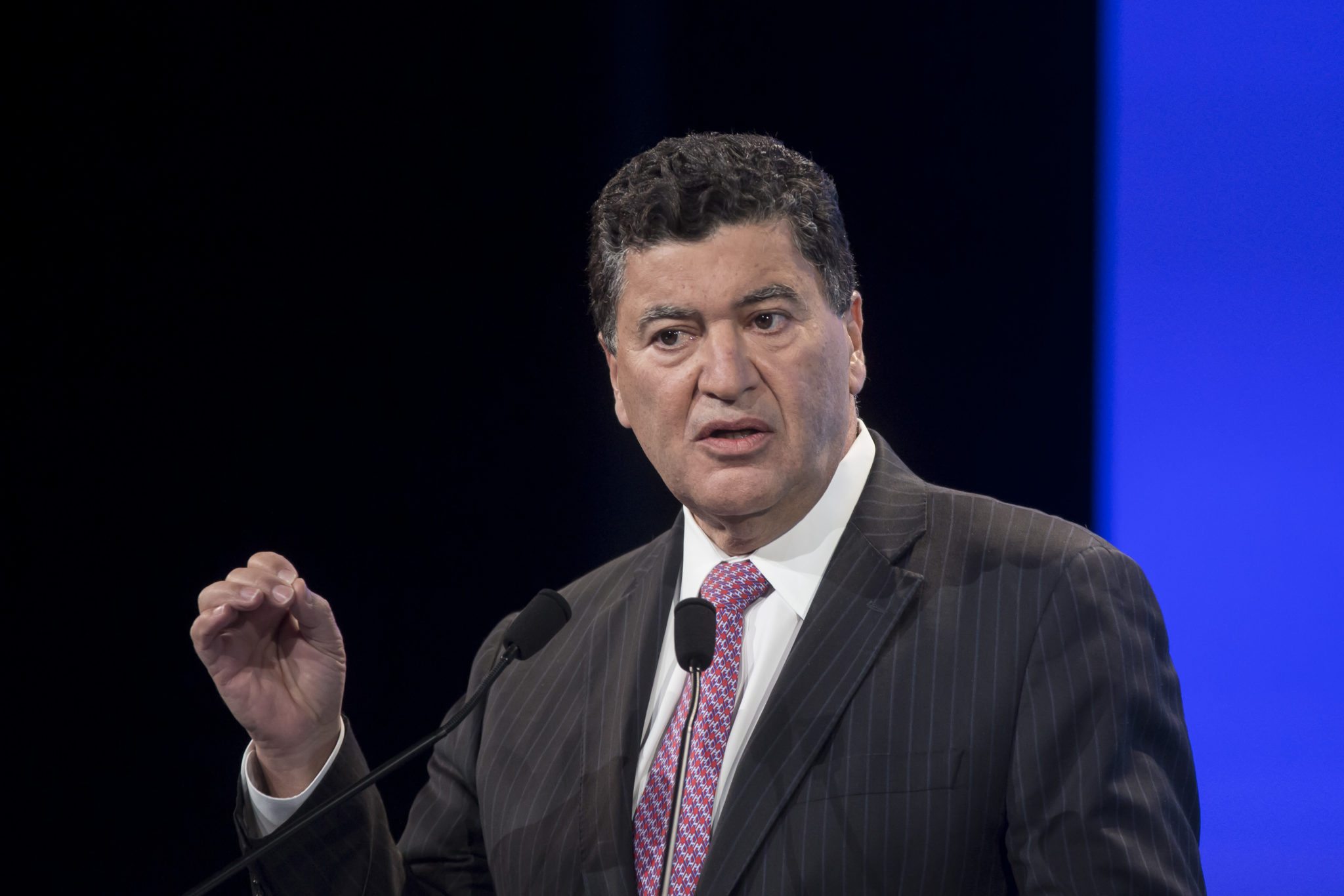 Sanofi be­lieves it's still not too late to be­come a top play­er in can­cer drug mar­ket
A lit­tle more than two years ago, Sanofi R&D chief Elias Zer­houni sig­naled the phar­ma gi­ant's sore dis­ap­point­ment in its can­cer pipeline by ax­ing group leader Tal Zaks and 100 in­ves­ti­ga­tors who failed to de­liv­er the kind of ex­cit­ing new on­col­o­gy pro­grams the phar­ma gi­ant had promised to in­vestors.
At the time, Sanofi said it was re­or­ga­niz­ing to cut back ex­pens­es and ab­sorb­ing the rest of the can­cer R&D group in­to the glob­al re­search struc­ture. Then it turned to Re­gen­eron to go to work on a block­buster PD-1 part­ner­ship, which now is mov­ing di­rect­ly in­to piv­otal stud­ies. And Sanofi, which has strug­gled to find a ma­jor ac­qui­si­tion deal it can com­plete, has been ea­ger­ly sig­nal­ing its in­ten­tion to be­come a play­er in im­muno-on­col­o­gy, cer­tain that the big sur­pris­es of the past year — like Bris­tol-My­ers' big set­back on first-line lung can­cer — in­di­cate that there's still plen­ty of tro­phies to hunt in the game of block­busters played by the lead­ers in bio­phar­ma.
"It's not a sprint to one tar­get and that's it, you're the win­ner," Zer­houni told Bloomberg in a new up­date. "The im­muno-on­col­o­gy field will be go­ing through up­heaval and changes in po­si­tion for the next 20 years."
Sanofi — like Glax­o­SmithK­line, which has al­so been sig­nal­ing a big move back in­to on­col­o­gy — finds it­self way be­hind lead­ers like Mer­ck and Roche and Bris­tol-My­ers Squibb. As­traZeneca has been mak­ing a con­cert­ed ef­fort to be a big play­er in can­cer, and has drugs like Tagris­so, Lyn­parza and its PD-L1 drug Imfinzi to boast about — when they aren't try­ing to ex­plain away ma­jor set­backs like the failed first-round on the MYS­TIC com­bo in first-line lung can­cer.
While Zer­houni won't come out and say so, its part­ners at Re­gen­eron have been as­sert­ing for months now that PD-1 is a much bet­ter tar­get than PD-L1 for im­muno-on­col­o­gy. Both dis­man­tle a mech­a­nism that can­cer cells use to di­vert at­ten­tion from im­mune cells, but there's been a grow­ing dis­cus­sion that PD-1 could prove bet­ter than the oth­ers.
PD-L1 play­ers like Roche would beg to dif­fer, so ex­pect plen­ty of more dis­cus­sion on that point in the years ahead. Iron­i­cal­ly, this de­bate is al­so com­ing at a time that there's been grow­ing dis­cus­sion around the idea that I/O could be­come com­modi­tized, with a grow­ing sec­ond wave of check­points com­ing from BeiGene/Cel­gene, No­var­tis, In­cyte and more that could wreck pric­ing.
If Sanofi is right, the phar­ma gi­ant could steal a march in a huge and grow­ing new on­col­o­gy mar­ket. But prac­ti­cal­ly all the an­a­lysts have been wait­ing for Sanofi to fol­low up on its failed Medi­va­tion bid and go af­ter a can­cer com­pa­ny that would pro­vide a pipeline at a time the com­pa­ny is fo­cus­ing more on in­ter­nal pro­grams.
"I see lit­tle op­por­tu­ni­ty for late en­trants," Nick Turn­er, an an­a­lyst at Mirabaud Se­cu­ri­ties in Lon­don, told Bloomberg. "I find it dif­fi­cult, with­out an ac­qui­si­tion, to see how any­body else is go­ing to build a com­pet­i­tive po­si­tion in the PD-1 space."
That won't come cheap, es­pe­cial­ly if Em­ma Walm­s­ley at GSK brings out the check­book to mount their own come-from-be­hind strat­e­gy. GSK swapped their late-stage and com­mer­cial can­cer pro­grams to No­var­tis, and now want to be a play­er in the hottest field in bio­phar­ma R&D. Like GSK, Sanofi al­so has to over­come a his­to­ry of mis­er­able in­ter­nal R&D re­sults, which has been aug­ment­ed on­ly through pacts with com­pa­nies like Re­gen­eron or its ac­qui­si­tion of Gen­zyme.
---
Elias Zer­houni, Sanofi pres­i­dent, glob­al R&D, speak­ing at Sanofi's gen­er­al share­hold­ers meet­ing last year in Paris. Vin­cent Isore, IP3, Get­ty