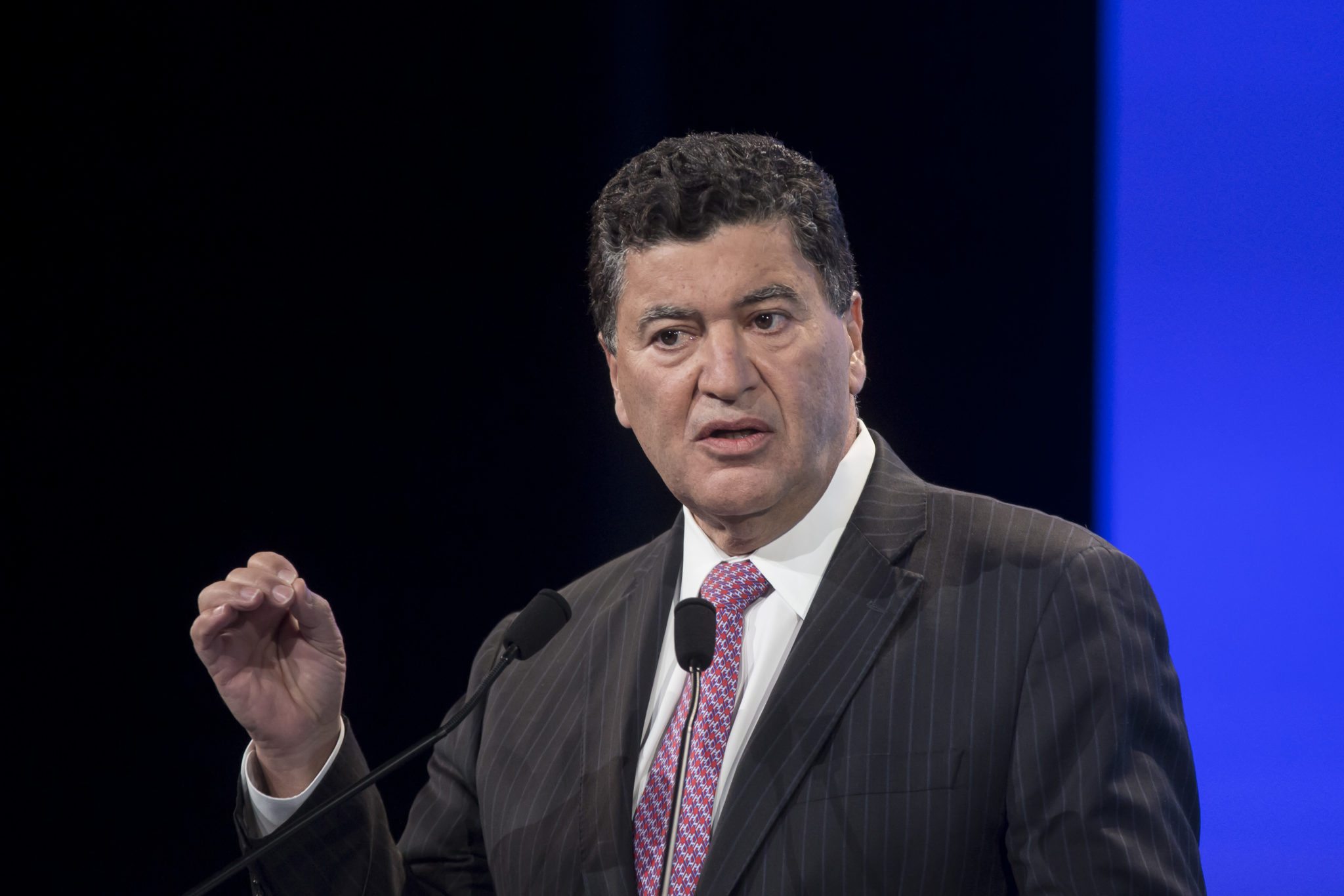 Sanofi, Re­gen­eron earn 'break­through' sta­tus for a fast-track drug out to prove PD-1 dom­i­nance
Can an ex­per­i­men­tal PD-1 drug still of­fer break­through po­ten­tial?
The FDA to­day said yes, hand­ing out its break­through ther­a­py des­ig­na­tion for the new­ly dubbed cemi­plimab (REGN2810) from Re­gen­eron and its long­time Big Phar­ma part­ner Sanofi.
Reg­u­la­tors hand­ed out the ti­tle — good for open­ing doors at the FDA for de­vel­op­ment ex­ec­u­tives in a rush — in metasta­t­ic cu­ta­neous squa­mous cell car­ci­no­ma and adults with lo­cal­ly ad­vanced and un­re­sectable CSCC, the sec­ond dead­liest skin can­cer af­ter melanoma.
In an ear­ly-stage co­hort with on­ly 26 pa­tients, the PD-1 drug was as­so­ci­at­ed with a 46% over­all re­sponse rate and a 69% dis­ease con­trol rate. The FDA, which now has con­sid­er­able ex­pe­ri­ence in shep­herd­ing the first 5 PD-(L)1 to their first ap­provals, did not over­look the im­pli­ca­tions here.
With the help of reg­u­la­tors, can­cer-fo­cused bio­phar­ma com­pa­nies have rev­o­lu­tion­ized on­col­o­gy pro­grams. In this case, Re­gen­eron and Sanofi are al­ready gear­ing up for a reg­u­la­to­ry fil­ing with­in the next 7 months — on a new ther­a­py al­ready al­so in a late-stage study as a first-line drug for non-small cell lung can­cer and a Phase II in metasta­t­ic and lo­cal­ly ad­vanced basal cell car­ci­no­ma.
Re­searchers for these two com­pa­nies tell me that this ther­a­py has the po­ten­tial to prove that a PD-1 is in­her­ent­ly su­pe­ri­or to PD-L1. (Sanofi R&D chief Elias Zer­houni is re­luc­tant to go that far at this point, but is hap­py to hint it may prove so.)
If they're right, the com­pa­nies have a chance of leapfrog­ging check­points al­ready on the mar­ket as they look to grab the lead in key can­cer types. To­day's BTD helps keep them in a spot­light at a time that PD-(L)1s have been mul­ti­ply­ing in the clin­ic, with a host of com­pa­nies look­ing to de­vel­op an in-house drug they can use for their own com­bi­na­tions.
Un­less these drugs can clear­ly dis­tin­guish them­selves from each oth­er, as Sanofi and Re­gen­eron plan to do, then we could be on the verge of see­ing a com­modi­ti­za­tion of check­points.
Bil­lions of dol­lars in rev­enue is at stake.
---
Im­age: Elias Zer­houni, Sanofi's pres­i­dent of glob­al R&D, speaks in Paris last year Vin­cent Isore/IP3/Get­ty