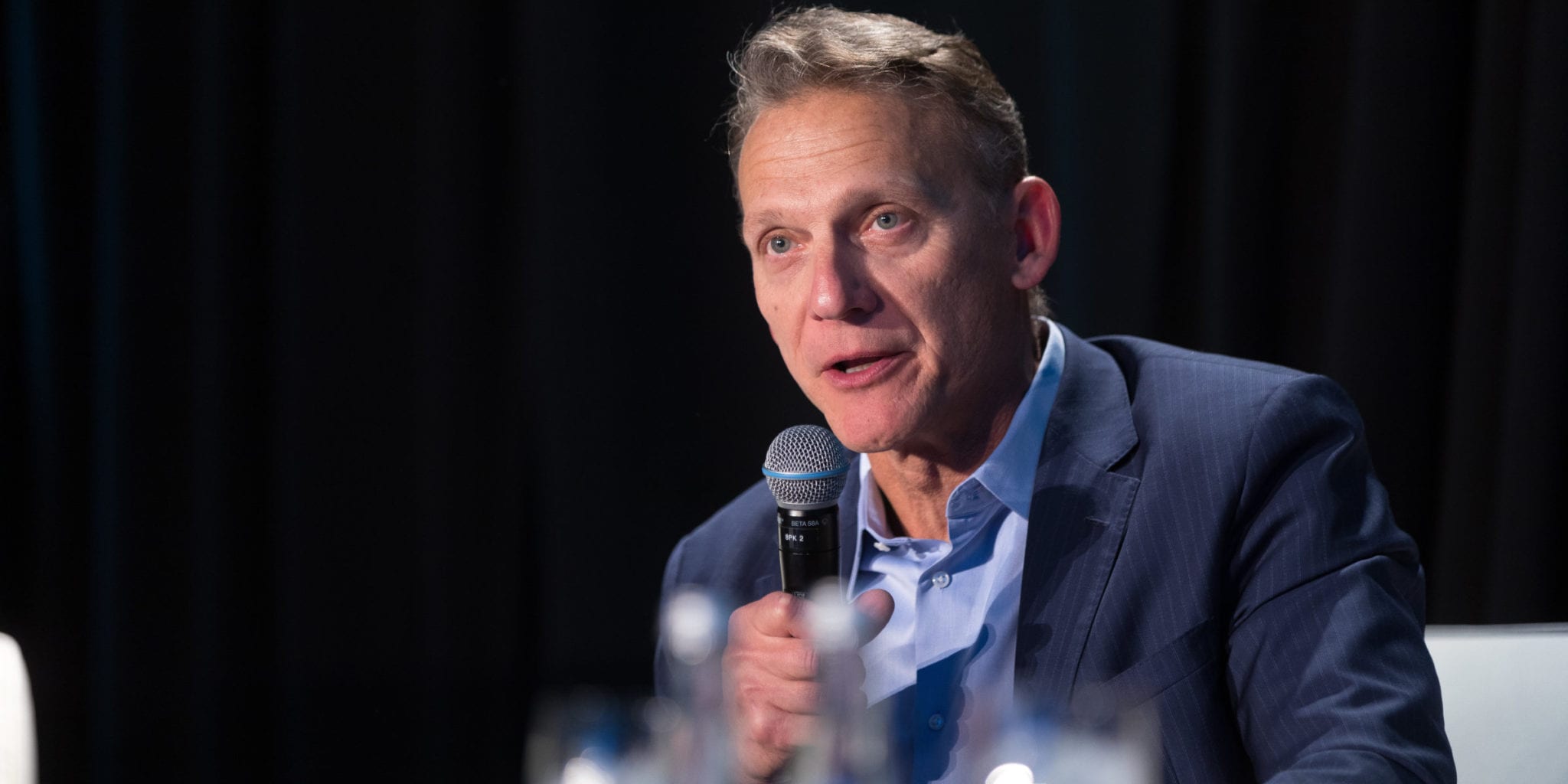 John Reed, Sanofi R&D chief (Jeff Rumans)
Sanofi scores a snap re­view for a rare dis­ease drug, an­oth­er win for the come­back play­ers in R&D
Just a few months af­ter spot­light­ing promis­ing re­sults from a small study for one of its rare dis­ease drugs, the Sanofi team be­hind an­oth­er one of their rare dis­ease drugs is boast­ing that they snagged a snap re­view at the FDA — the kind that usu­al­ly presages a quick OK.
The drug is su­tim­limab, a C1s in­hibitor which they picked up in their Biover­a­tiv ac­qui­si­tion. The drug is used to treat cold ag­glu­tinin dis­ease, where the im­mune sys­tem runs amok at­tack­ing healthy red blood cells.
Ane­mia and "pro­found fa­tigue" are com­mon side ef­fects, not­ed Sanofi R&D chief John Reed, who her­ald­ed the agency's pri­or­i­ty re­view sta­tus.
Re­searchers re­port­ed at ASH that 13 of the 24 pa­tients in the small study met the com­pos­ite end­point, with "62.5% (n=15) of pa­tients achiev­ing a he­mo­glo­bin ≥ 12 g/dL or an in­crease of at least 2 g/dL and 71% (n=17) of pa­tients re­main­ing trans­fu­sion-free af­ter week 5."
The FDA ac­tion date is No­vem­ber 13, but as there's no oth­er drug ap­proved here, Sanofi may not have to wait that long.
The drug may not move the di­al in a big way on rev­enue, but any suc­cess­es in R&D are like­ly to get some big cheers. Reed and Sanofi have con­tin­ued to steer a more in­de­pen­dent path than in years past — when they re­lied on Re­gen­eron for its biggest ad­vances. And FDA ap­provals are a tan­gi­ble sign of com­pe­tence, the kind of val­i­da­tion the phar­ma gi­ant still bad­ly needs.