Sanofi shifts fo­cus to in­ter­nal R&D as it preps an end to a stun­ning­ly ef­fec­tive Re­gen­eron al­liance
One of the biggest, most pro­duc­tive part­ner­ships in an­ti­body de­vel­op­ment is com­ing to a close.
Re­gen­eron not­ed in its Q2 re­port Thurs­day that its long-run­ning al­liance with Sanofi on an­ti­body de­vel­op­ment will ex­pire — as sched­uled — at the end of this year. And the phar­ma gi­ant says it's ready to shift to a clos­er fo­cus on its in­ter­nal pipeline, which has been a sore dis­ap­point­ment for years now.
Dur­ing their run to­geth­er over the last few years, the two al­lies have de­vel­oped all of Sanofi's ma­jor new ther­a­pies: Dupix­ent, Pralu­ent and Kevzara. Sanofi end­ed up tak­ing a sig­nif­i­cant mi­nor­i­ty stake in Re­gen­eron, but care­ful­ly avoid­ed buy­ing the fast-grow­ing Re­gen­eron, wide­ly cred­it­ed with one of the most in­no­v­a­tive an­ti­body de­vel­op­ment shops in the world.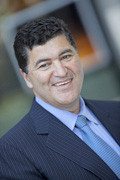 Elias Zer­houni
Sanofi R&D chief Elias Zer­houni told the board some time ago that "an ac­qui­si­tion would be the stu­pid­est thing you could do."
The Zer­houni rule, as he ex­pressed to me: "Every com­pa­ny that ac­quires a plat­form com­pa­ny kills it."
While Sanofi's French R&D group has been wild­ly un­pro­duc­tive for more than a decade, re­sist­ing ef­forts at a re­vamp, Sanofi al­so found suc­cess in adding new MS drugs with its Gen­zyme buy­out, adding to its Boston-based ef­forts. Chris Viehbach­er came and went as CEO, and his suc­ces­sor Olivi­er Brandi­court has been thwart­ed in pulling off an­oth­er big buy­out — twice.
Sanofi and Re­gen­eron have a sep­a­rate al­liance in on­col­o­gy go­ing on now, and Zer­houni is clear­ly ex­cit­ed about the po­ten­tial of a late-stage PD-1 drug he plans to use in com­bo stud­ies. In the mean­time, Sanofi be­lieves it can fi­nal­ly start to re­ly more on in­ter­nal projects, though the ex­ter­nal deals will still re­main key.
Sanofi's state­ment to End­points News:
We be­lieve that we have suc­ceed­ed in the mis­sion of the orig­i­nal agree­ment – which was to trans­late cut­ting-edge sci­ence in­to ground­break­ing med­i­cines for pa­tients with se­ri­ous needs. We are in­creas­ing our fo­cus on in­ter­nal re­search ca­pa­bil­i­ties, with the goal of cre­at­ing a port­fo­lio that is two-thirds in­ter­nal­ly gen­er­at­ed, and one-third de­vel­oped through ex­ter­nal part­ner­ships. At the same time, Sanofi is con­tin­u­ing to dri­ve new med­i­cines for­ward, and de­liv­er on our ro­bust late-stage pipeline. Part of this ap­proach is a fo­cus on com­mer­cial­iz­ing the com­pounds that have come from the an­ti­body dis­cov­ery col­lab­o­ra­tion as well as our promis­ing part­ner­ship with Re­gen­eron in im­muno-on­col­o­gy.