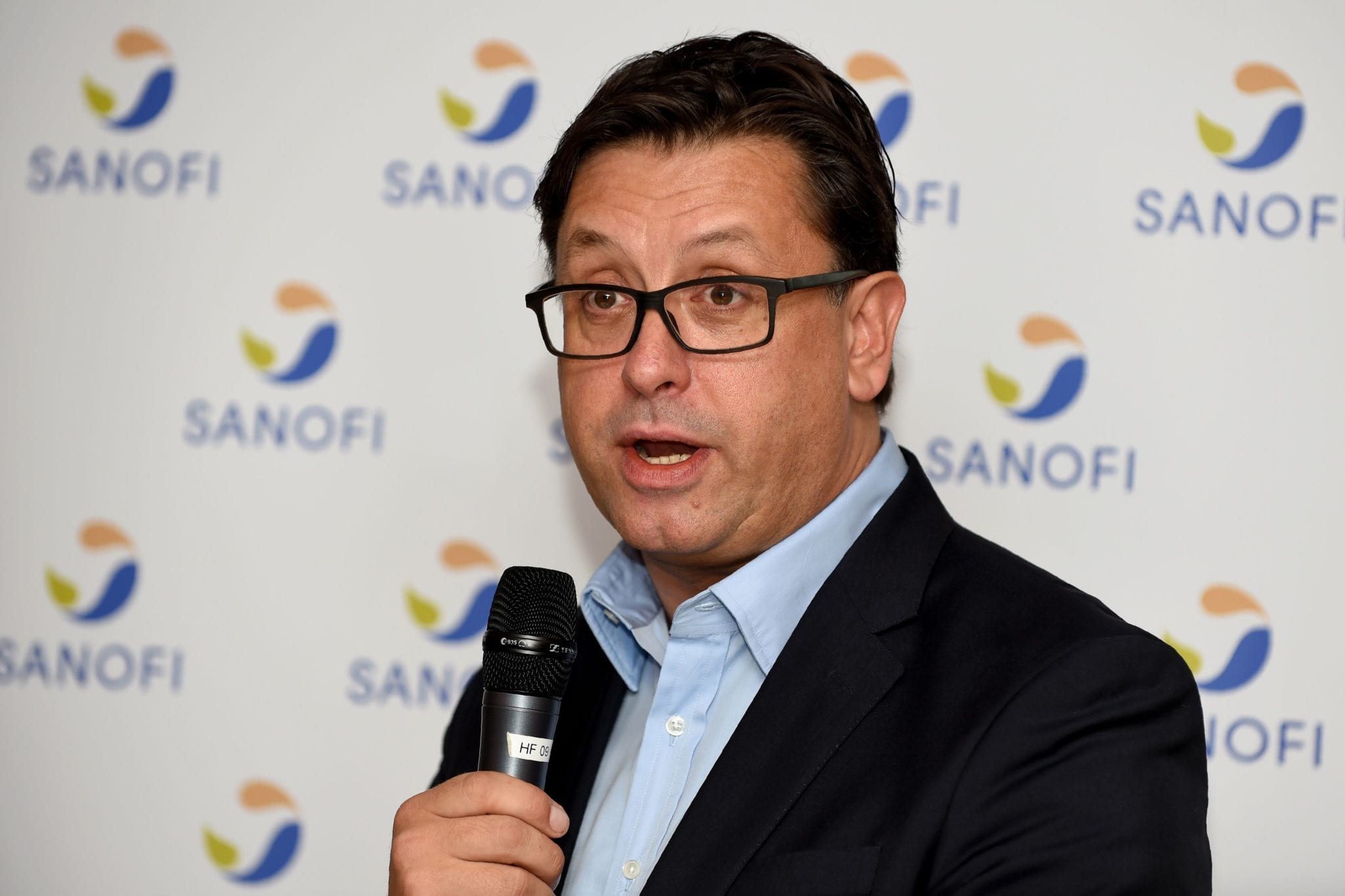 Paul Hudson, Getty Images
Sanofi shows off pos­i­tive PhI­II tri­al re­sults for Tou­jeo, open­ing the door to a new group of di­a­betes pa­tients
A lit­tle un­der two months since their lat­est set­back in di­a­betes R&D as their dom­i­nant perch in the mar­ket is shak­en by se­vere head­winds, Sanofi had some pos­i­tive re­sults to re­port Mon­day from a Phase III tri­al ap­ply­ing its Lan­tus in­sulin fol­lowup in child­hood and ado­les­cent type 1 di­a­betes.
Com­par­ing 223 pa­tients giv­en Tou­jeo (in­sulin glargine 300 units/mL) for 26 weeks against a con­trol arm giv­en the base­line Lan­tus treat­ment (in­sulin glargine 100 units/mL), Sanofi found com­pa­ra­ble rates of sev­er­al types of hy­po­glycemic events. The pa­tients were aged 6 to 17. The re­sults earned Sanofi a CHMP pos­i­tive opin­ion for ex­pand­ing Tou­jeo to T1 di­a­betes pa­tients.
Once the king of one of phar­ma's old­est king­doms, the French drug­mak­er has seen its po­si­tion fall off sub­stan­tial­ly in the past few years as com­peti­tors un­veiled biosim­i­lars and new forms of treat­ment, in­clud­ing GLP-1 ag­o­nists and SGLT1/2 in­hibitors. A $7 bil­lion per year drug as re­cent­ly as 2015, Lan­tus, Sanofi's basal in­sulin, earned $2.28 bil­lion this year as of last week's q3 re­sults – on pace for about $3 bil­lion in 2019. That's over a 50% slide in less than 5 years.
Tou­jeo was in­tend­ed as Sanofi's fol­lowup to Lan­tus, but thus far has on­ly been ap­proved in adults and has failed to pick up the slack. It brought in $649 mil­lion as of Q3. Over­all their di­a­betes fran­chise fell by 7.5% and their glargine drugs by 13.5%.
Com­par­ing Tou­jeo to Lan­tus in chil­dren and ado­les­cents, Sanofi found non-in­fe­ri­or­i­ty, with the new­er drug per­form­ing slight­ly bet­ter on all mark­ers. In both groups, rough­ly 97% had a se­vere or doc­u­ment­ed hy­po­glycemic in­ci­dent of ≤ 70 mg/dL. In the Tou­jeo group, 80.3% had a se­vere or doc­u­ment­ed hy­po­glycemic event of < 54 mg/dL, com­pared with 83.8% of the Lan­tus group.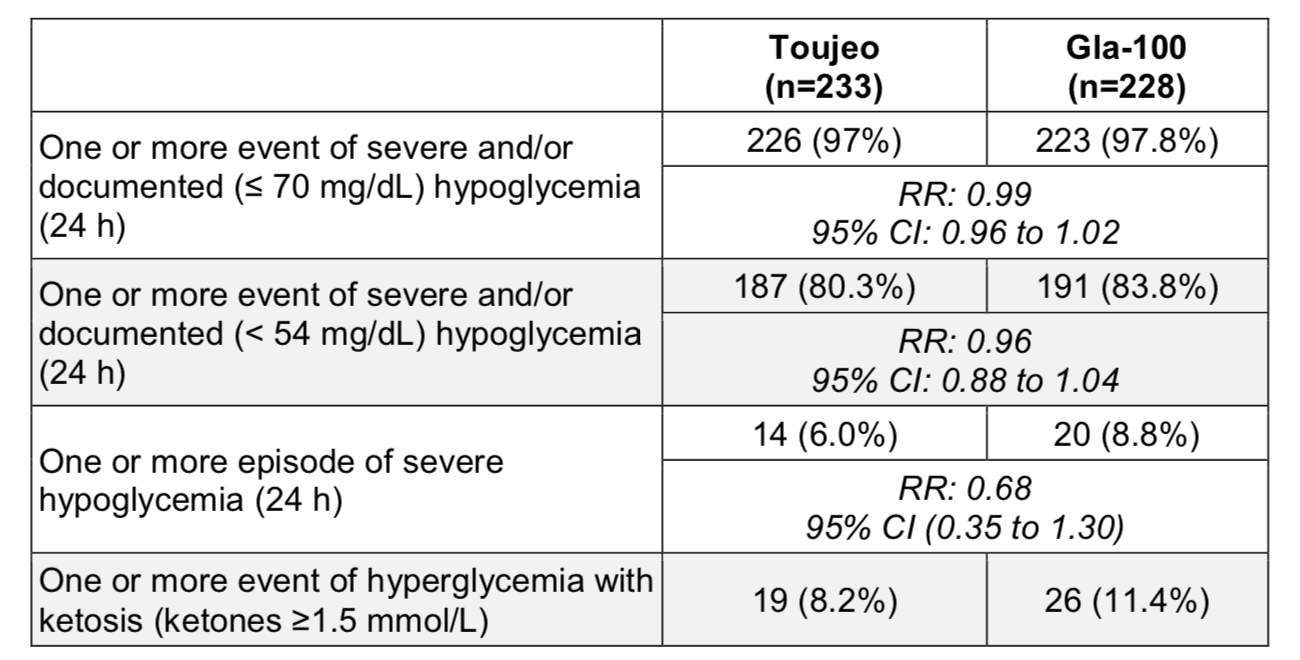 Cred­it: Sanofi
Eye­ing a more tar­get­ed fu­ture for di­a­betes treat­ment, Sanofi bet big on Lex­i­con Phar­ma­ceu­ti­cals in 2015. They agreed to pay $300 mil­lion and up to $1.7 bil­lion long-term for their SGLT in­hibitors.
That fu­ture came: Last year, Boehringer In­gel­heim grabbed $1.75 bil­lion for its SGLT-2 in­hibitor and Eli Lil­ly earned $3.2 bil­lion for their once-week­ly GLP-1 ag­o­nist Trulic­i­ty, a form of treat­ment No­vo Nordisk just de­vel­oped a pill for. But Sanofi has been left out of it. Fol­low­ing an FDA re­jec­tion, the drug­mak­er spent $260 mil­lion to break off the deal, and now their of­fi­cial R&D re­port lists on­ly 2 di­a­betes projects out of 85 clin­i­cal-stage pro­grams – Ef­pe­gle­natide for type 2 di­a­betes and SAR341402, a biosim­i­lar to No­vo Nordisk's No­voLog (in­sulin as­part).