Sanofi turns to an up­start in the mR­NA field in lat­est at­tempt to quick­ly squelch a glob­al pan­dem­ic
You can add one more mes­sen­ger RNA pro­gram in the works for Covid-19 — and phar­ma gi­ant Sanofi is part­ner­ing on it, adding to its more tra­di­tion­al vac­cine ap­proach head­ed slow­ly but steadi­ly to the clin­ic.
David Loew Sanofi
Sanofi $SNY chose Trans­late Bio's $TBIO mR­NA plat­form for the al­liance, hitch­ing a ride with an­oth­er biotech look­ing to dis­patch nu­cleotide se­quences en­cod­ed for anti­gens, or vi­ral pro­teins, that can kick up an im­mune re­sponse. New se­quenc­ing tech has giv­en these plat­forms a big leg up over old­er — and much slow­er — plat­forms that re­ly on eggs and cell cul­tures to re­li­ably dis­cov­er and de­liv­er the vi­ral pro­teins need­ed to safe­ly spur im­mune re­spons­es to prep them to re­pel a spe­cif­ic in­vad­er.
Sanofi Pas­teur, their big sub­sidiary en­gaged in this new ef­fort, knows all about how the old plat­form works and now hopes to use those in­sights to speed the Trans­late Bio pro­gram along. In a re­cent in­ter­view with End­points News' Ja­son Mast, they de­scribed the race to a new vac­cine as some­thing of a tor­toise and hare sit­u­a­tion.
Now they want one of each.
"We be­lieve the more ap­proach­es we ex­plore, the bet­ter our like­li­hood of suc­cess in achiev­ing this goal," said David Loew, glob­al head of vac­cines at Sanofi.
Ac­cord­ing to an SEC fil­ing, Trans­late isn't get­ting an up­front for the deal and they plan to work out a roy­al­ty agree­ment lat­er.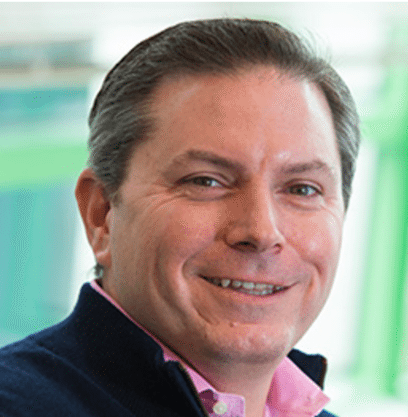 Ron Re­naud
Trans­late and Sanofi — which ini­tial­ly al­lied on 5 in­fec­tious dis­ease pro­grams 2 years ago — are al­so al­ready plan­ning to build up new man­u­fac­tur­ing ca­pac­i­ty through a con­tract man­u­fac­tur­ing or­ga­ni­za­tion. Trans­late is helmed by CEO Ron Re­naud, who was re­cent­ly hit by a par­tial hold for one of their R&D pro­grams.
The mR­NA field's Covid-19 ef­forts are led by Mod­er­na, which the NIH turned to in an ef­fort to see if they could de­vel­op and field a new vac­cine in record time. BioN­Tech and Cure­Vac are al­so at work on their own pro­grams.
In­ter­est­ing­ly, Mod­er­na had built up a full pipeline of mR­NA ther­a­pies — in­struct­ing cells to make a drug — be­fore shift­ing the spot­light square­ly on vac­cines. Their lead ef­fort was cen­tered on CMV, which has since been tem­porar­i­ly eclipsed by a 24/7 plan to com­bat coro­n­avirus as new cas­es and deaths swift­ly mount around the globe.
For a look at all End­points News coro­n­avirus sto­ries, check out our spe­cial news chan­nel.