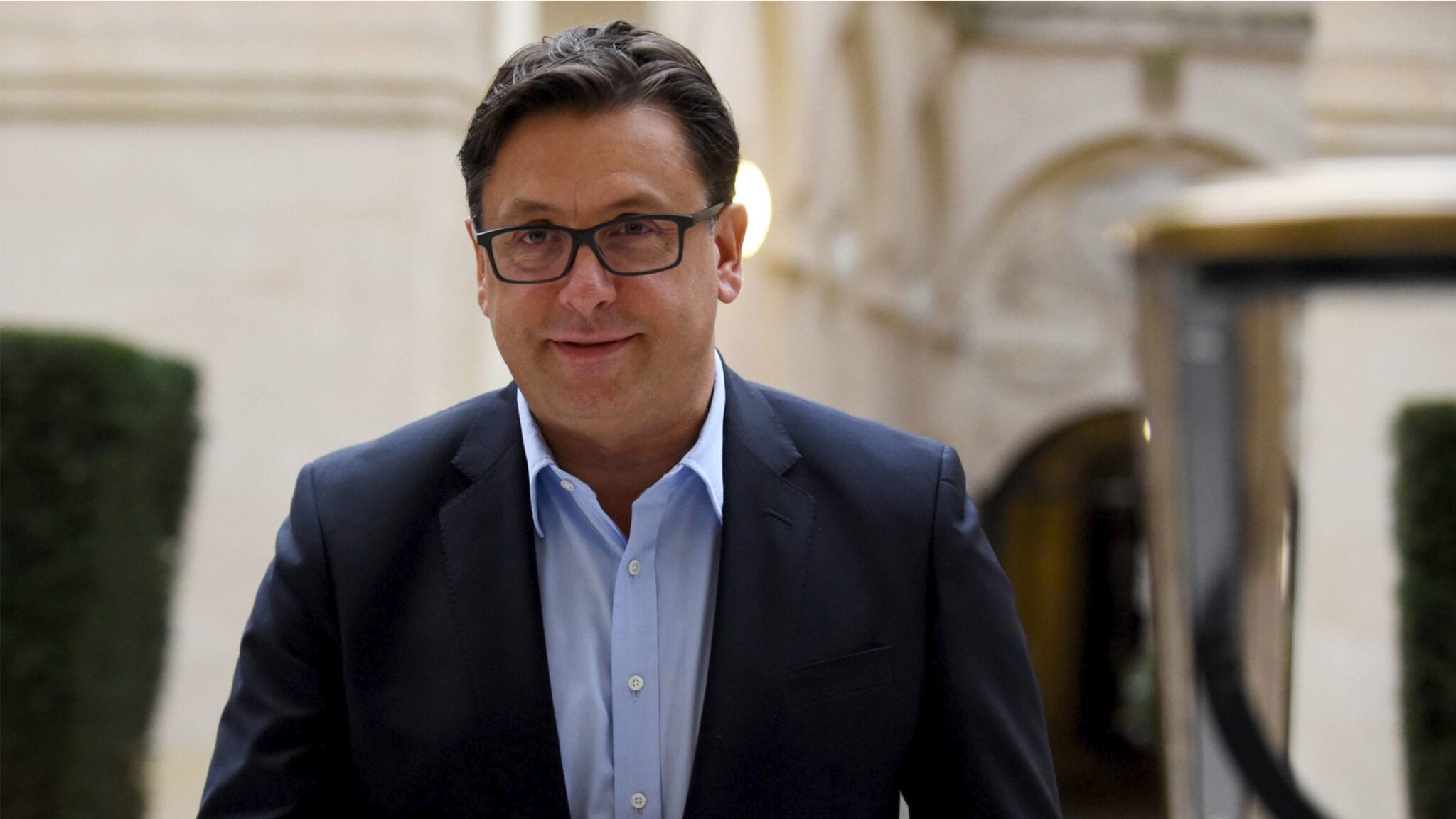 Paul Hudson, Sanofi CEO (via Getty)
Sanofi's $20B buy­out of Gen­zyme pays off again with Eu­ro­pean OK for first Nie­mann-Pick drug
Sanofi CEO Paul Hud­son has made clear his in­ten­tion to de­vel­op new rare dis­ease drugs and broad­en his com­pa­ny's of­fer­ings. That ef­fort leaped for­ward on Fri­day with the EMA's sign­ing off on the com­pa­ny's — and the EU's — first drug to treat the non-cen­tral ner­vous sys­tem man­i­fes­ta­tions of the rare and de­bil­i­tat­ing Nie­mann-Pick dis­ease.
The en­zyme re­place­ment ther­a­py, de­vel­oped to re­place pa­tients' de­fi­cient or de­fec­tive en­zyme, known as acid sphin­gomyeli­nase, was first de­vel­oped by Gen­zyme, which Sanofi ac­quired for more than $20 bil­lion in 2011. That ac­qui­si­tion has al­so helped Sanofi pull in sales in the field of MS.
Au­tho­riza­tions of the drug known as Xen­pozyme (olipu­dase al­fa) have now come in both Eu­rope and Japan be­fore the US. The EMA rec­om­men­da­tion fol­lows more than two decades of de­vel­op­ment, as Gen­zyme first won or­phan in­di­ca­tion in the EU in 2001. The FDA has un­til Oc­to­ber 3 to de­cide, af­ter ex­tend­ing its re­view of the ap­pli­ca­tion by three months, Sanofi said Fri­day.
Acid sphin­gomyeli­nase de­fi­cien­cy, al­so known as AS­MD or Nie­mann-Pick dis­ease types A, A/B and B, is es­ti­mat­ed to af­fect about 1 in every 250,000 peo­ple glob­al­ly. The dis­ease is caused by a ge­net­ic mu­ta­tion re­sult­ing in the de­fi­cien­cy of an en­zyme that breaks down the lipid sphin­gomyelin, which caus­es its buildup in tis­sues through­out the body.
The EMA said it made its pos­i­tive de­ci­sion based on a small but pos­i­tive trio of clin­i­cal tri­als fo­cused on less than 70 pa­tients (47 adults, 20 pe­di­atric pa­tients).
Pos­i­tive re­sults were seen in the three clin­i­cal tri­als in pa­tients with AS­MD, EMA said, not­ing that the first RCT in 36 adult pa­tients with AS­MD type B and type A/B and a sin­gle-arm study in 20 pa­tients (4 ado­les­cents, 9 chil­dren, 7 in­fants/young chil­dren) de­signed to sup­port the pe­di­atric in­di­ca­tion, both demon­strat­ed an im­prove­ment in lung func­tion and re­duc­tion of spleen and liv­er vol­umes, sug­gest­ing rel­e­vant clin­i­cal ben­e­fit.
Ad­verse events to the ther­a­py were gen­er­al­ly mild to mod­er­ate and, in most cas­es, man­age­able, EMA not­ed. The ma­jor­i­ty were re­lat­ed to in­fec­tions, in­fu­sion-re­lat­ed re­ac­tions, or gas­tro-in­testi­nal com­plaints.
An ad­di­tion­al long-term fol­low-up study is on­go­ing. Xen­pozyme is avail­able as pow­der for so­lu­tion for in­fu­sion, the EMA said, not­ing that it's ad­min­is­tered in­tra­venous­ly every two weeks.
Sanofi did not re­spond to a re­quest for com­ment on the ex­pect­ed price of its new ther­a­py.