San­ther­a's Duchenne ef­fort gets a boost on pos­i­tive PhI­Ia for al­ter­na­tive steroid va­morolone — though there's a lot left to prove
Months af­ter San­thera got its hands on a sec­ond Duchenne mus­cu­lar dy­s­tro­phy drug, the Swiss com­pa­ny is get­ting an ear­ly look at how it im­proves mus­cle func­tion. But se­ri­ous ques­tions re­main as it takes on a field stuffed with en­trenched ri­vals and con­tro­ver­sy.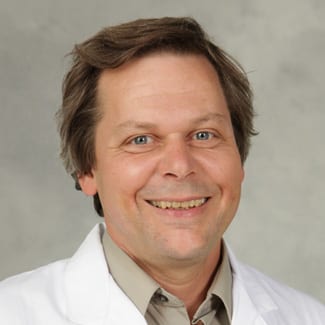 Er­ic Hoff­man
Rever­a­Gen was in charge of the Phase IIa ex­ten­sion, which com­pared dif­fer­ent dos­es of va­morolone with nat­ur­al his­to­ry con­trols. With 12 boys (aged 4 to 7) in each of four treat­ment groups, in­ves­ti­ga­tors test­ed 0.25, 0.75, 2.0 and 6.0 mg/kg/day in the study and pub­lished the re­sults in Neu­rol­o­gy.
With­out spelling out num­bers, the com­pa­ny not­ed that pa­tients reg­is­tered sta­tis­ti­cal­ly sig­nif­i­cant and pro­por­tion­al im­prove­ments from base­line on mul­ti­ple fronts, in­clud­ing the pri­ma­ry end­point of time to stand from supine. Sec­ondary end­points re­gard­ing mo­tor func­tion out­comes span time to run/walk 10 me­ters, time to climb stairs, 6-minute walk test and North Star Am­bu­la­to­ry Test — with the high­est dose out­per­form­ing the low­est in a no­table man­ner.
Per­haps more im­por­tant­ly to their point, Rever­a­Gen re­port­ed that va­morolone ap­pears to trig­ger less adren­al sup­pres­sion, in­sulin re­sis­tance and bone mor­bidi­ties nor­mal­ly ob­served with oth­er cor­ti­cos­teroids.
"Based on these da­ta, va­morolone has po­ten­tial to re­place stan­dard cor­ti­cos­teroids cur­rent­ly used in pa­tients with DMD," Rever­a­Gen CEO said in a state­ment.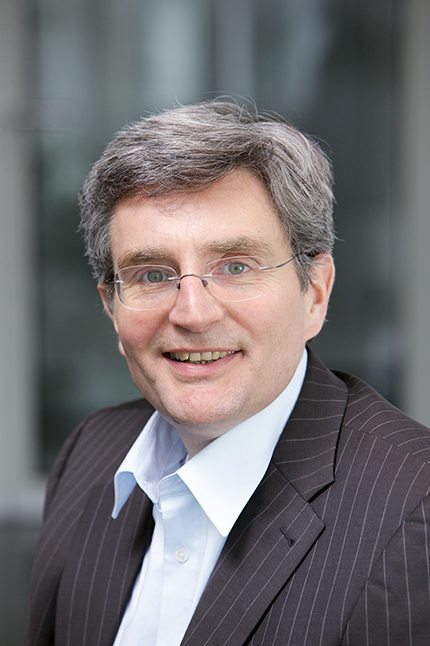 Thomas Meier
Cor­ti­cos­teroids such as pred­nisone and de­flaza­cort rep­re­sent the fun­da­men­tal DMD treat­ments, pro­vid­ing a point of ref­er­ence for new and ex­per­i­men­tal ther­a­pies. They are al­so dirt cheap, un­til Marathon ac­quired rights to de­flaza­cort, rushed it through an FDA ap­proval as Em­flaza and jacked up the price from rouhg­ly $1,000 to $89,000 in a no­to­ri­ous case of price goug­ing. The avail­abil­i­ty of pred­nisone at pen­nies per pill, though, keeps the bar high on any re­place­ment.
When San­thera ac­quired Idor­sia's op­tion for va­morolone late last year (in ex­change for $20 mil­lion up­front and 1 mil­lion shares), CEO Thomas Meier high­light­ed how it fits in­to their port­fo­lio strat­e­gy to cov­er a broad Duchenne pa­tient spec­trum, "ir­re­spec­tive of ge­net­ic back­ground, dis­ease stage or age." That's in con­trast with the tar­get­ed ap­proach­es oth­ers such as Sarep­ta and start­up Ex­on­ics have tak­en, with their re­spec­tive ex­on-skip­ping and gene edit­ing ef­forts.
It has not worked out smooth­ly, though. San­thera's oth­er Duchenne can­di­date, idebenone, has pre­vi­ous­ly been de­nied ac­cel­er­at­ed ap­proval by the FDA and slapped down by the EMA. (The drug is mar­ket­ed as Rax­one in Eu­rope to treat Leber's hered­i­tary op­tic neu­ropa­thy.)
But San­thera has since man­aged to notch or­phan drug des­ig­na­tions on both sides of the At­lantic and kick­start­ed a Phase III tri­al eval­u­at­ing the ef­fi­ca­cy of idebenone in de­lay­ing the loss of res­pi­ra­to­ry func­tion in Duchenne pa­tients al­ready re­ceiv­ing cor­ti­cos­teroids.
Mean­while, Rever­a­Gen is in the midst of a Phase IIb study with 120 cor­ti­cos­teroid-naive boys, com­par­ing the two high­est dos­es of va­morolone (2.0 and 6.0 mg/kg/day) with pred­nisone and place­bo. It's slat­ed to con­clude next year.