Gilead bags Sarep­ta's pri­or­i­ty re­view vouch­er for a dis­count, pay­ing $125M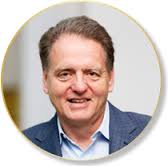 Sarep­ta CEO Ed Kaye
Back in the sum­mer of 2015, Ab­b­Vie agreed to pay $350 mil­lion for a pri­or­i­ty re­view vouch­er, which can be used to shave four months off the sched­ule for any FDA drug re­view. But now, less than two years lat­er, the price has come down con­sid­er­ably.
Ear­ly Mon­day Sarep­ta $SRPT said that it has auc­tioned off its PRV for $125 mil­lion, still a con­sid­er­able sum of cash. Sarep­ta CEO Ed Kaye start­ed the sale process right af­ter the ap­proval for Ex­ondys 51 land­ed, look­ing for some added cash as they launched their drug.
Sarep­ta didn't say in its state­ment who is buy­ing the vouch­er or what drug it will be used for, but in its SEC fil­ing to­day the biotech iden­ti­fied the buy­er as Gilead, which helped get this mar­ket es­tab­lished in 2014 when it ac­quired its first PRV for $125 mil­lion.
The news should help en­cour­age Marathon, which al­so land­ed a PRV just days ago af­ter its con­tro­ver­sial ap­proval for its cheap, gener­ic steroid de­flaza­cort, to be sold in the US as a treat­ment for Duchenne MD. Marathon like­ly spent far less than that for its own de­vel­op­ment pro­gram, ac­cord­ing to a pair of ex­perts. And a deal for the PRV at $125 mil­lion could eas­i­ly make their drug prof­itable, be­fore it's even sold.
These PRVs have had a con­tro­ver­sial his­to­ry. Reg­u­la­tors have made it clear that they don't like to be forced to give the in­side track at the FDA to any com­pa­ny which can af­ford to pay the price to hur­ry along a ther­a­py that's not so ur­gent­ly need­ed. But law­mak­ers like the added in­cen­tive, claim­ing that it en­cour­ages in­no­va­tion where it's need­ed most.
As a re­sult, the num­ber of PRVs on the mar­ket has mul­ti­plied. Io­n­is won one, for ex­am­ple, and Alex­ion has won two by it­self. Gilead has been an ea­ger buy­er.
Leerink's Joseph Schwartz was dis­ap­point­ed to hear what the PRV had fetched. He not­ed:
Up­on Ex­ondys 51 ap­proval and the re­ceipt of the PRV, we had ini­tial­ly es­ti­mat­ed a ~$350M PRV val­ue in our DCF. With the reau­tho­riza­tion of the PRV pro­gram, we de­creased our es­ti­mate to $200M to ac­count for a re­duc­tion in the scarci­ty val­ue of these in­stru­ments and to re­flect the min­i­mal ben­e­fit ac­cord­ed by the pre­vi­ous PRV pur­chased by REGN (OP) from BM­RN (OP). To­day's an­nounce­ment of $125M is even low­er than our ad­just­ed es­ti­mates. And while this non-di­lu­tive amount will sure­ly add ad­di­tion­al run­way to Sarep­ta's cash po­si­tion, we can­not help but won­der if this trans­ac­tion re­flects a 1) broad­er de­cline in PRV in­ter­est among bid­ders, or 2) an un­der­val­ued as­set sale.
Cred­it Su­isse helped mar­ket the PRV, ac­cord­ing to Sarep­ta's state­ment, mak­ing the out­reach to "mul­ti­ple" bio­phar­ma com­pa­nies.
"Our mis­sion at Sarep­ta Ther­a­peu­tics is to treat more boys with Duchenne mus­cu­lar dy­s­tro­phy," said Ed­ward Kaye, Sarep­ta's chief ex­ec­u­tive of­fi­cer. "The sale of the PRV pro­vides an im­por­tant source of non-di­lu­tive cap­i­tal to sup­port the rapid ad­vance­ment of our fol­low on ex­on skip­ping can­di­dates and next gen­er­a­tion RNA tar­get­ed an­ti­sense plat­form."