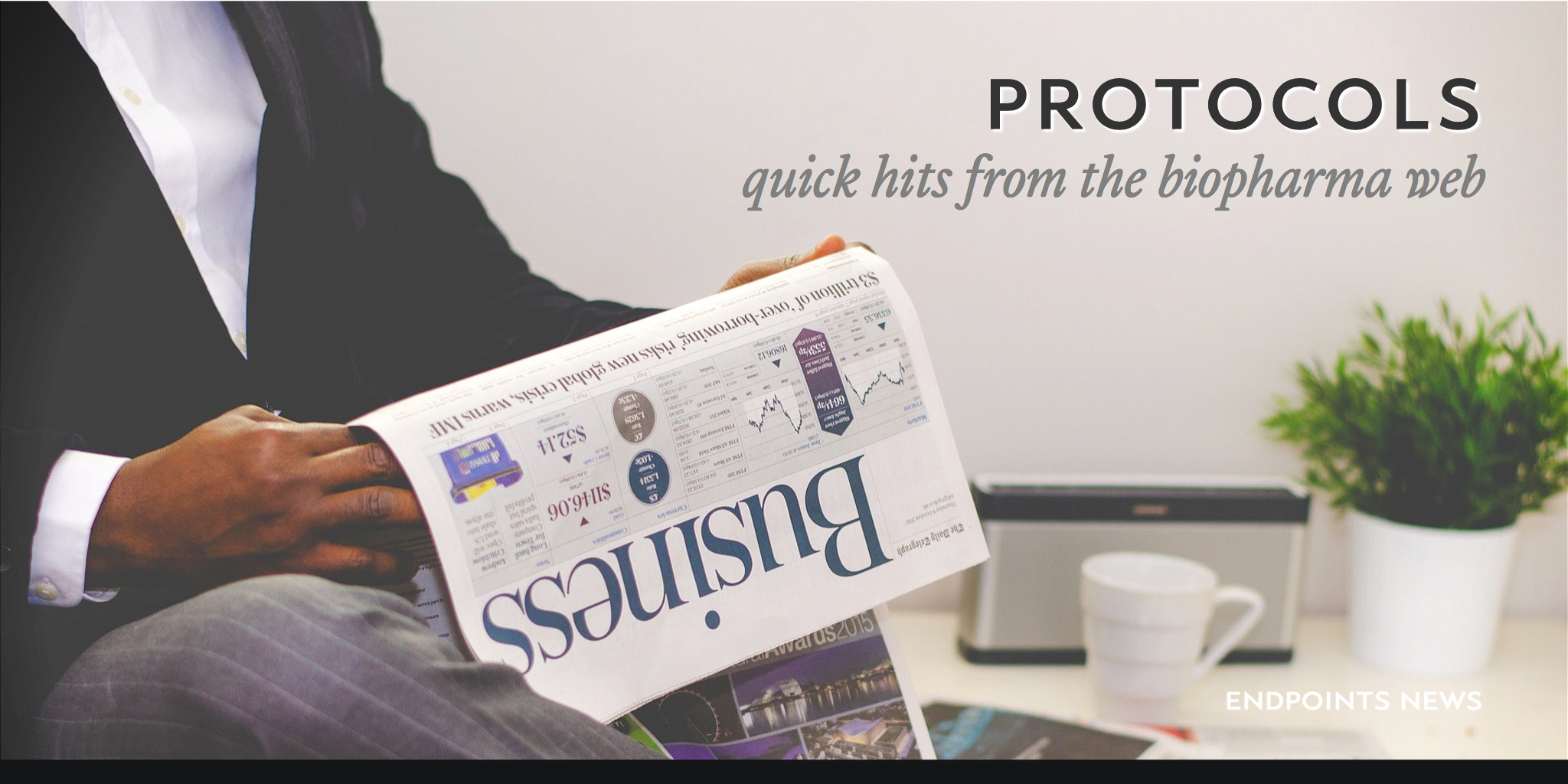 Sarep­ta CEO Doug In­gram buys $2M batch of his biotech's stock; Ex­press Scripts ex­plor­ing ex­clu­sive gene ther­a­py deals
→ Sarep­ta's shares $SRPT have climbed fast since Doug In­gram stepped in as CEO and had a chance to do some deals and reap the ben­e­fits of a promis­ing ear­ly-stage gene ther­a­py pro­gram. As we've not­ed be­fore, In­gram has a rich pay pack­age tied to the per­for­mance of the com­pa­ny's stock. And he's demon­strat­ing some per­son­al con­fi­dence by adding $2 mil­lion worth of shares in the biotech to his port­fo­lio. The stock pur­chase was out­lined in an SEC fil­ing, which has had some promi­nent dis­tri­b­u­tion this morn­ing on Twit­ter.
→ Af­ter a Phase II fail­ure forced Sum­mit Ther­a­peu­tics to scrap its Duchenne mus­cu­lar dy­s­tro­phy and dec­i­mat­ed its stock $SMMT, Sum­mit is hun­ker­ing down on its treat­ment for C. dif­fi­cile in­fec­tion. The Ox­ford-based biotech, which now calls it­self "a leader in an­tibi­ot­ic in­no­va­tion," an­nounced that it's re­ceived $12 mil­lion from BAR­DA as the first op­tion award in a deal that could give them a to­tal of $62 mil­lion. This award, fol­low­ing the $32 mil­lion base pay­ment, will fund a Phase III pro­gram for ri­dini­la­zole ex­pect­ed to be­gin ear­ly 2019.
→ Ex­press Scripts has re­port­ed­ly been set­ting up a new busi­ness aimed at dis­trib­ut­ing pricey gene ther­a­pies. They're look­ing for ex­clu­sive re­la­tion­ships with Spark, Bio­Marin and blue­bird bio, which have all been fo­cused on new de­vel­op­ment pro­grams.
→ RXi Phar­ma­ceu­ti­cals $RXII has forged a re­search col­lab­o­ra­tion with the Karolin­s­ka In­sti­tutet, ex­plor­ing their sd-rxR­NA com­pounds against tar­gets in­volved in T cell and NK cell dif­fer­en­ti­a­tion as well as the im­mune cell tu­mor-in­duced stress re­sponse.