Sarep­ta CEO Doug In­gram scored a chart-top­ping $57M com­pen­sa­tion deal in 2017. Earn­ing it won't be easy
Last sum­mer, when ex-Al­ler­gan pres­i­dent Doug In­gram was re­cruit­ed for the top job at Sarep­ta $SRPT, the board set some big goals for the new CEO. And they put up some ex­tra­or­di­nar­i­ly big re­wards if he achieves them.

Doug In­gram
In­gram's to­tal com­pen­sa­tion pack­age for the sec­ond half stretch when he was at the helm is worth $56,866,241 — far out­strip­ping any oth­er pay deal out­lined in bio­phar­ma for 2017. There's about $11 mil­lion in stock awards. The li­on's share — $44 mil­lion — is in stock op­tions. If he achieves his mis­sion in build­ing the com­pa­ny, and his stock vests, he would end up with as much as 6.6% of the com­pa­ny. Falling short, though, would push that down to as lit­tle as noth­ing.
But it won't be easy. From the proxy:
In or­der for the per­for­mance-based op­tion award to ful­ly vest, our stock would need to in­crease by at least 438% in the 5-year pe­ri­od fol­low­ing the grant date (from $34.65 to ap­prox­i­mate­ly $186.5 per share), and the Com­pa­ny's share price CA­GR would need to ex­ceed the CA­GR of the NAS­DAQ Biotech In­dex by at least 5% in the same pe­ri­od. Im­por­tant­ly, the use of the Biotech In­dex en­sures that Mr. In­gram can­not ben­e­fit from stock ap­pre­ci­a­tion re­sult­ing mere­ly from mar­ket fac­tors, but in fact must beat the per­for­mance of oth­er com­pa­nies in the sec­tor. These high thresh­olds are de­signed to in­cen­tivize our new Chief Ex­ec­u­tive Of­fi­cer to fo­cus on the Com­pa­ny's growth and how it can out­per­form its peers over a 5-year pe­ri­od.
Un­der­scor­ing the chal­lenges he faces, Sarep­ta shares slumped on Thurs­day as the com­pa­ny man­aged to dis­ap­point an­a­lysts on its sales rev­enue for the Duchenne MD drug eteplirsen, as well as word that Eu­ro­pean reg­u­la­tors are lin­ing up a re­jec­tion for the drug that will mark a con­sid­er­able set­back for the biotech.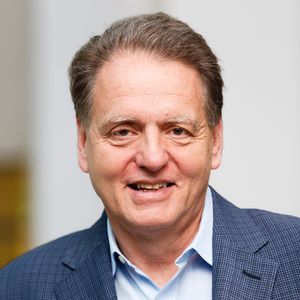 Ed Kaye
Sarep­ta, though, has man­aged to suc­ceed in the face of ex­tra­or­di­nary odds. Just get­ting an ap­proval at the FDA re­quired a dog fight among agency reg­u­la­tors, which Janet Wood­cock emerged tri­umphant in push­ing through an OK de­spite a thin and ques­tion­able ap­pli­ca­tion pack­age that would have doomed vir­tu­al­ly any oth­er pitch.
Ed Kaye, who was at the helm at Sarep­ta when the FDA Hail Mary land­ed, had a com­pen­sa­tion pack­age worth $3.4 mil­lion in 2016. And the board's gen­eros­i­ty in pump­ing up In­gram's deal didn't ex­tend to any of the oth­er top ex­ecs at the com­pa­ny.
In the mean­time, Doug In­gram outscored Mar­tine Roth­blatt, Brent Saun­ders and the whole host of top 15 CEOs in nail­ing down a com­pen­sa­tion pack­age that will like­ly stand un­ri­valed in 2017.