Sum­mit shares rock­et up, fu­eled by an $842M pact with Duchenne leader Sarep­ta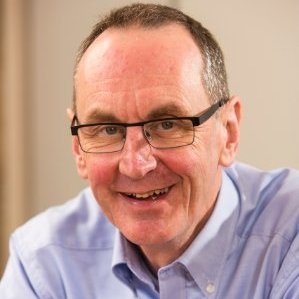 Sum­mit CEO Glyn Ed­wards
With its mar­ket cap swelled by the FDA's ap­proval of the con­tro­ver­sial Duchenne mus­cu­lar dy­s­tro­phy drug eteplirsen, Sarep­ta is now wheel­ing and deal­ing its way to new com­bi­na­tion ap­proach­es.
The Cam­bridge, MA-based biotech $SRPT has scored an $842 mil­lion deal to part­ner with Ox­ford, UK-based Sum­mit $SMMT Ther­a­peu­tics, bag­ging Eu­ro­pean-plus rights to a lead ther­a­py that fol­lows a com­ple­men­tary path­way to treat DMD.
The news trig­gered a big ral­ly for Sum­mit's shares, send­ing the stock rock­et­ing up 111%. Ahead of the an­nounce­ment the mi­cro cap biotech had a mar­ket cap of $136 mil­lion.
In ex­change for re­gion­al com­mer­cial rights, start­ing in Eu­rope, Sum­mit earned a $40 mil­lion up­front, an­oth­er $42 mil­lion in de­vel­op­ment mile­stones – in­clud­ing a $22 mil­lion pay­ment when the last pa­tient is dosed in an on­go­ing Phase II. There's al­so an­oth­er $440 mil­lion for re­lat­ed de­vel­op­ment mile­stones —for the lead prod­uct and sec­ond-gen prod­ucts — and a fur­ther $330 mil­lion for sales mile­stones, ac­cord­ing to SEC doc­u­ments.
It adds up to $842 mil­lion. And Sarep­ta al­so agreed to share R&D ex­pens­es in the deal.
The deal comes just days af­ter Sarep­ta struck a sep­a­rate col­lab­o­ra­tion deal with Cataba­sis to ex­plore the de­vel­op­ment of com­bi­na­tion drugs for Duchenne mus­cu­lar dy­s­tro­phy.
Sarep­ta is buy­ing in­to the fu­ture of ezutro­mid, as well as the next-gen drugs Sum­mit has been work­ing on. While Sarep­ta's eteplirsen has fo­cused on us­ing ex­on-skip­ping tech to spur pro­duc­tion of dy­s­trophin to strength­en the boys slow­ly crip­pled by DMD, Sum­mit has been pur­su­ing utrophin mod­u­la­tion with the same goal in mind.
Utrophin is an­oth­er pro­tein the bears sim­i­lar­i­ties with dy­s­trophin. Work­ing on in­sights gained in the lab of Ox­ford's Kay Davies, the the­o­ry is that adding utrophin can sub­sti­tute for dy­s­trophin. Sum­mit is look­ing for some clear ev­i­dence that it can work in pa­tients, though it's al­so prepar­ing to go through the long haul and prove it in Phase III. Sum­mit is helmed by CEO Glyn Ed­wards, a high-pro­file fig­ure in the UK's biotech com­mu­ni­ty.
Sarep­ta bull Bri­an Sko­r­ney at Baird gave the deal a quick thumbs up: "Though we think the deal has in­ter­est­ing po­ten­tial, near term we think this has more read-through to Sarep­ta's con­fi­dence in an eteplirsen ap­proval in Eu­rope."
Sarep­ta won an ex­tra­or­di­nary FDA ap­proval for eteplirsen based on a tiny tri­al and some con­tro­ver­sial bio­mark­er da­ta. The in­ter­nal dis­cus­sion over the drug's fu­ture trig­gered a high-lev­el show­down at the agency, which Janet Wood­cock won by per­se­ver­ing over ve­he­ment ob­jec­tions to the drug from a group that in­clud­ed the agency's chief sci­en­tist.
Sum­mit CEO Glyn Ed­wards said:
"This agree­ment pro­vides us with ac­cess to Sarep­ta's de­vel­op­ment, reg­u­la­to­ry and com­mer­cial­i­sa­tion ex­per­tise for the con­tin­ued ad­vance­ment of our promis­ing utrophin mod­u­la­tor pipeline. We look for­ward to this part­ner­ship and work­ing to­geth­er to bring great ad­vances to pa­tients and fam­i­lies liv­ing with DMD."