Sarep­ta goes back to the gene ther­a­py well at Na­tion­wide Chil­dren's for its lat­est mus­cle-wast­ing pro­gram
Sarep­ta $SRPT is adding a pre­clin­i­cal gene ther­a­py pro­gram to the pipeline, pick­ing it up from their close con­tacts at Na­tion­wide Chil­dren's Hos­pi­tal. The treat­ment is cal­pain 3 (CAPN-3), for Limb-gir­dle mus­cu­lar dy­s­tro­phy (LGMD) type 2A, which trig­gers the dis­ease as­so­ci­at­ed with weak­ness in mus­cles in the hips and shoul­ders.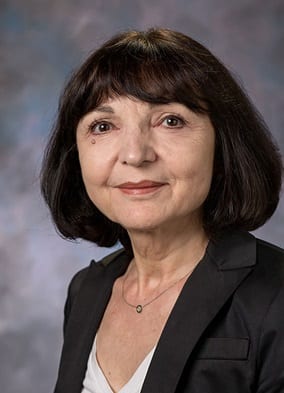 Zarife Sa­henk
This is the biotech's 6th LGMD ef­fort, which us­es an AAVrh74 vec­tor to tar­get skele­tal mus­cle. The work so far has been led by Zarife Sa­henk, di­rec­tor of Clin­i­cal and Ex­per­i­men­tal Neu­ro­mus­cu­lar Pathol­o­gy at the Re­search In­sti­tute at Na­tion­wide Chil­dren's in Ohio.
Sa­henk is al­ready work­ing on a gene ther­a­py can­di­date for Sarep­ta to treat Char­cot-Marie-Tooth.

Doug In­gram
Re­searchers at Na­tion­wide Chil­dren's have achieved con­sid­er­able at­ten­tion for their work in gene ther­a­pies. Sa­henk's col­leagues have been work­ing on a mi­cro-dy­s­trophin strat­e­gy for Sarep­ta, while oth­ers have been en­gaged on a ri­val pro­gram for Au­dentes that en­codes RNA and an an­ti­sense se­quence to­geth­er for ex­on-skip­ping.
"Re­cent pos­i­tive ear­ly re­sults from our LGMD2E pro­gram sup­port ex­pand­ing our de­vel­op­ment strat­e­gy to LGMD2A, as both pro­grams uti­lize AAVrh74 vec­tor, ad­dress sub-pop­u­la­tions of LGMD, and ad­dress a well-char­ac­ter­ized dis­ease by di­rect­ly re­plac­ing the miss­ing pro­tein which is the cause of the dis­ease by trans­duc­ing the na­tive pro­tein," not­ed Sarep­ta CEO Doug In­gram.