Sarep­ta read­ies FDA pitch af­ter a small study spot­lights 1% dy­s­trophin add for golodirsen in Duchenne MD
Af­ter win­ning an FDA ap­proval for Ex­ondys51 as a new ther­a­py for Duchenne mus­cu­lar dy­s­tro­phy with­out hav­ing to ac­tu­al­ly pro­duce da­ta to prove it worked, Sarep­ta $SRPT fol­lowed up this new morn­ing with a fresh set of da­ta from a small study un­der­scor­ing the abil­i­ty of its ex­per­i­men­tal fol­lowup ex­on-skip­ping drug golodirsen to trig­ger added pro­duc­tion of dy­s­trophin.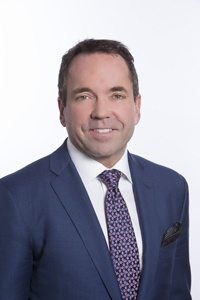 Doug In­gram, Sarep­ta CEO
The num­bers it cites, though, are tiny. De­spite that, Sarep­ta is telling an­a­lysts to­day that it plans to see if the FDA could be will­ing to give it an ac­cel­er­at­ed green light.
Prin­ci­pal in­ves­ti­ga­tor Francesco Muntoni not­ed:
All (25) treat­ed boys showed the an­tic­i­pat­ed ex­on skip­ping af­ter treat­ment and this re­sult­ed in a mean in­crease of dy­s­trophin pro­tein, as mea­sured by West­ern blot, from 0.095 per­cent at base­line to 1.019 per­cent of nor­mal af­ter at least one-year of treat­ment with golodirsen.
To un­der­score, that's a claimed win with slight­ly more than 1% of nor­mal dy­s­trophin. And it will ar­rive at the FDA af­ter an in­ter­nal war was fought over Ex­ondys51, which Janet Wood­cock even­tu­al­ly won by shov­ing aside a line­up of reg­u­la­tors that tried to get in her way.
Some of the an­a­lysts found the out­come to be more than a lit­tle lean. Not­ed RBC's Matthew Eck­ler:
To­day's re­lease con­firms the abil­i­ty of Sar­pe­ta's ex­on-skip­ping ap­proach to in­crease dy­s­trophin in the mus­cles of DMD pa­tients, in our view. How­ev­er, re­call that dur­ing FDA re­view of Ex­ondys 51's NDA, the agency raised con­cerns around the clin­i­cal ben­e­fit of pro­duc­ing small amounts of dy­s­trophin (cit­ing 10% as the thresh­old for clin­i­cal ben­e­fit). In­deed, one of the bear cas­es we hear for SRPT is that the small amount of dy­s­trophin pro­duc­tion and lack of a con­firmed clin­i­cal ben­e­fit leave the door open to pay­or push­backs and de­nials. We'd still ex­pect some push­back around the head­line "1% dyst. How­ev­er re­gard­less of the ul­ti­mate clin­i­cal ben­e­fit, we think that with the cur­rent da­ta re­lease (and pos­si­bil­i­ty of ac­cel­er­at­ed ap­proval), in­vestors will start as­crib­ing val­ue to Sarep­ta's pipeline, and that shares will bet­ter re­flect the in­trin­sic val­ue of the com­pa­ny be­yond Ex­ondys 51.
Bri­an Sko­r­ney at Baird likes it. His rea­sons in­clude:
Re­call Sarep­ta sub­mit­ted base­line and 48-week treat­ment dy­s­trophin analy­ses to the FDA last year from the PRO­MOVI study, which showed eteplirsen in­creased dy­s­trophin from 0.16% of nor­mal to 0.44% at week 48, a 0.28% ab­solute in­crease. To­day's SRP-4053 re­sults are clear­ly more im­pres­sive, with an in­crease from 0.095% to 1.019% (p<0.001), al­most 3.5x the dy­s­trophin pro­duc­tion seen in the PRO­MOVI pa­tients. Get­ting across the 1% of nor­mal thresh­old ap­pears to be an im­por­tant psy­cho­log­i­cal thresh­old, as crit­ics have of­ten cit­ed the "frac­tion of a per­cent" is­sue for eteplirsen.
The com­pa­ny is out to prove that its ex­on-skip­ping tech does work ef­fec­tive­ly, but the biotech still has a very long way to go on that score. Nev­er­the­less, with some help­ful cheer­lead­ing on the side­lines, its stock jumped 15% on the re­lease.