Say what? Al­ler­gan just agreed to pay a 6X cash pre­mi­um for To­bi­ra and its trou­bled PhI­II NASH drug
A cou­ple of months af­ter a tri­al set­back crushed To­bi­ra's share price, Al­ler­gan $AGN has swooped in to buy the com­pa­ny for $29.35 a share and up to $49.84 a share in con­tin­gent val­ue rights if its late-stage NASH drug turns out to be a hit.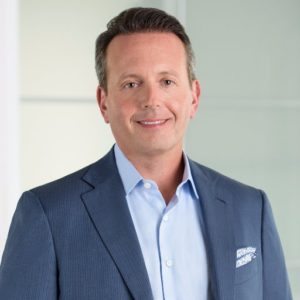 Brent Saun­ders, Al­ler­gan
That cash price is more than six times what To­bi­ra's bat­tered stock $TBRA closed at yes­ter­day, a vir­tu­al­ly un­heard of pre­mi­um in a mar­ket that is al­ready ap­ply­ing high val­ues to biotech as­sets. The to­tal val­ue for the com­pa­ny will range up to $1.7 bil­lion. The com­pa­ny stock trad­ed for $4.74 at the close yes­ter­day, with a mar­ket cap of $89 mil­lion.
The buy­out stun­ner comes cour­tesy of Al­ler­gan CEO Brent Saun­ders, who has been on a deal spree that in­cludes the Vi­tae ac­qui­si­tion a few days ago. These kind of bolt-on ac­qui­si­tions are a tempt­ing tar­get for Al­ler­gan's CEO, es­pe­cial­ly since its merg­er with Pfiz­er fell through. Al­ler­gan re­cent­ly closed on a pact to sell a gener­ics unit to Te­va, leav­ing it with a hefty sum in cash re­serves for deals like this.
An­a­lysts had to do a dou­ble take on the num­bers in­volved.
"In our rec­ol­lec­tion, the up­front alone places the high­est pre­mi­um we've ever seen on a deal, and not just in biotech," not­ed Baird's Bri­an Sko­r­ney. "Not to men­tion, the val­u­a­tion placed on some of the mile­stones is, in our opin­ion, ex­ces­sive. To­bi­ra has in­di­cat­ed plans to ini­ti­ate a Phase III tri­al next year, on which Al­ler­gan has agreed to pay $13.68 per CVR for en­roll­ment of the first pa­tient."
The deal al­so marks a big bet on NASH, or fat­ty liv­er dis­ease, which has been grow­ing at an epi­dem­ic pace around the world. Al­ler­gan is adding ceni­crivi­roc and evogliptin to its pipeline, and the com­pa­ny says it will look for ad­di­tions to beef up its new NASH ef­fort.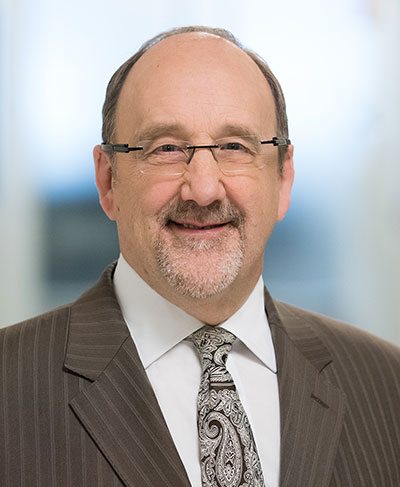 David Nichol­son, Al­ler­gan
Ceni­crivi­roc flunked a Phase IIb study for NASH in Ju­ly, but the South San Fran­cis­co-based biotech said it got enough pos­i­tive da­ta on a sec­ondary end­point to war­rant a move in­to a piv­otal Phase III pro­gram. To­bi­ra's shares were crushed by the news, plung­ing 64%.
The pri­ma­ry end­point in the study, which reg­is­tered 289 pa­tients, was a drop in a score for dis­ease ac­tiv­i­ty in NASH. On that point, the drug flopped. It al­so failed a sec­ondary end­point for com­plete res­o­lu­tion of steato­hep­ati­tis.
But To­bi­ra vowed that it had a good rea­son to launch a late-stage pro­gram, look­ing for an im­prove­ment in fi­bro­sis with­out any wors­en­ing of steato­hep­ati­tis. The da­ta for the in­tent-to-treat pop­u­la­tion in Phase IIb was 20% for the drug vs. 10% for place­bo af­ter a year of treat­ment, p=0.02; in oth­er words, twice as many pa­tients on drug had a marked im­prove­ment for fi­bro­sis, but it was a small group.
Still, it was big enough to en­cour­age Al­ler­gan to leap in.
Said Al­ler­gan R&D chief David Nichol­son:
"Im­por­tant­ly, NASH treat­ment may well re­quire a mul­ti-ther­a­peu­tic ap­proach to ad­dress the mul­ti­ple fac­tors of the dis­ease. CVC has been shown in clin­i­cal tri­als to pro­vide sig­nif­i­cant im­prove­ment in liv­er fi­bro­sis, the hall­mark of NASH. Liv­er fi­bro­sis is as­so­ci­at­ed with key long-term out­comes, in­clud­ing over­all mor­tal­i­ty, liv­er trans­plan­ta­tion and liv­er-re­lat­ed events. Evogliptin, in pre­clin­i­cal mod­els, has been shown to de­crease he­pat­ic glu­cose pro­duc­tion, im­prove he­pat­ic triglyc­eride con­tent and steato­sis, and re­duce his­to­log­ic mark­ers of in­flam­ma­tion of the liv­er. To­geth­er, these pro­grams pro­vide a high­ly com­ple­men­tary po­ten­tial ther­a­peu­tic ap­proach to ad­dress the in­flam­ma­to­ry, meta­bol­ic and fi­brot­ic el­e­ments of NASH that the med­ical com­mu­ni­ty will need to treat this con­di­tion."