When George Scangos left Biogen at the end of 2016, he left behind a fading megablockbuster franchise he had helped create and passed the reins to a largely unknown senior executive who was charged with reviving an eroding share price.
Scangos took a final year compensation package worth $17.7 million, boosted by stock awards and incentives that were built around a $1.5 million salary, according to a newly filed proxy statement. That bottom line marked an uptick from his pay package in 2015, which weighed in at $16.9 million, despite the growing doubts that afflicted the company.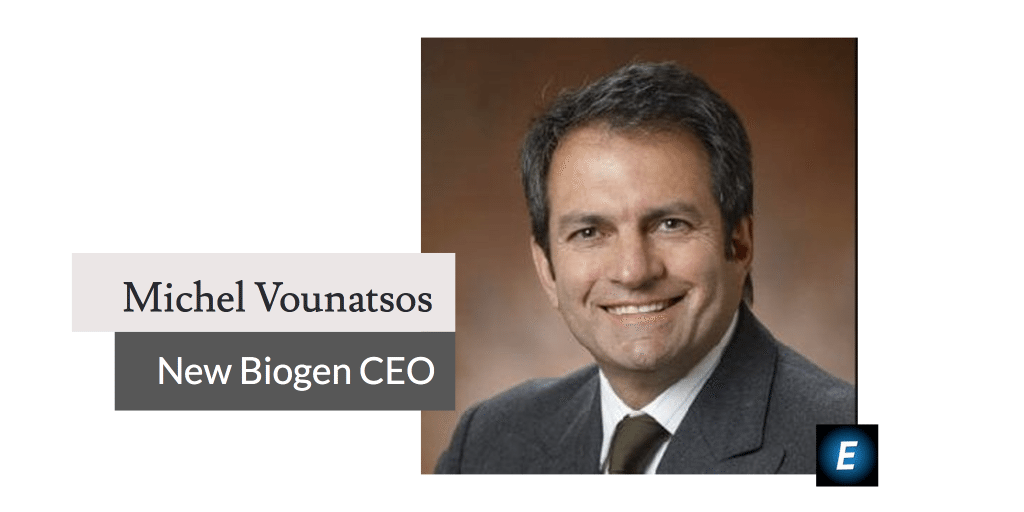 ---
Michel Vounatsos, who stepped into his new job about a week into the new year, grabbed $5.8 million in compensation from his original post as commercial chief. This year he'll get a base salary of $1.1 million and a long-term incentive package worth $10 million. And new R&D chief Michael Ehlers earned $5.5 million at his new job, a step below the average $6 million to $8 million range earned by most of the pharma research chiefs in the top 10 last year.
It's up to Vounatsos and Ehlers now to deliver on a pipeline that most analysts would like to see beefed up with new deals. Biogen got started with a stronger-than-expected Q1 performance for its newly approved Spinraza, which has a $750,000 first-year price tag that has been raising eyebrows. And a few days ago the Biogen team indicated that they'd be using their checkbooks to bag new experimental drugs, with a $300 million upfront for Bristol-Myers Squibb.
Vounatsos is still putting his new regime in place, but he says he'll be all prepared to lay out the strategy for New Biogen at the end of Q2. He noted in his call with analysts today:
We plan to update you on our progress when we report our second quarter earnings in July, but we do not wait with obvious actions to be taken to support Biogen in terms of R&D, BD and commercial. Our actions will speak for themselves.
Scangos, meanwhile, has turned to the startup world on the West Coast, maintaining a very low profile as new head of Vir, a biotech company aiming at new therapies for infectious diseases.
It's unlikely his first year pay in 2017 will come close to what he earned at Biogen, but Vir is a private company and won't be spelling out those numbers anytime soon. Besides, at that point it's all about stock options and potential upside for what comes next.
---
The best place to read
Endpoints News

? In your inbox.

Comprehensive daily news report for those who discover, develop, and market drugs. Join 44,100+ biopharma pros who read Endpoints News by email every day.

Free Subscription
---
---
---