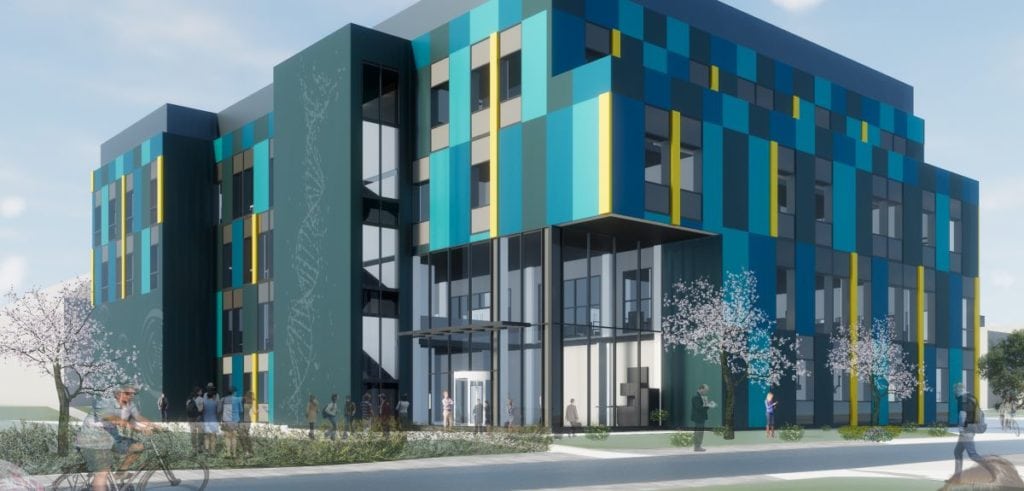 Whatever shortcomings the UK biotech scene may have to grapple with on the financing front, the science on display in the Golden Triangle continues to be well advanced.
The Rosalind Franklin Institute — which is using £103 million in government funds to construct a new drug research facility at Harwell, UK — is building a new kind of ultra-fast camera that can record how a new kind of cancer therapy works.
Investigators have been working on cancer therapies that can be loaded into tiny particles that are activated at a specific tumor type through the use of ultrasound. 
"We're going to be building a camera that can capture the motion of these bubbles and how it's pushing the drug deep into a tumor and hopefully once we've understood that process we can turn this into a new type of treatment," says Professor Eleanor Stride in a film clip tied to the news.
The project is one of the first to be hatched at the RFI, now under construction. Scientists will be moving in in a couple of years. The overarching theme here is that AI — artificial intelligence, the buzziest new tech in the business — and robotics can lay the foundation for a new kind of drug discovery technology that can help with a new generation of much better, more targeted therapies. And investigators at the RFI plan to work alongside researchers from a full slate of academic and industry collaborators.
---
Image: Rosalind Franklin Institute. UNIVERSITY OF OXFORD
---
The best place to read
Endpoints News

? In your inbox.

Comprehensive daily news report for those who discover, develop, and market drugs. Join 47,300+ biopharma pros who read Endpoints News by email every day.

Free Subscription
---
---
---