Sci­en­tists toss an­oth­er Alzheimer's pro­gram in­to the scrap heap as PhII fails
While a le­gion of sci­en­tists have been em­ployed in failed at­tempts to clear away the tox­ic tan­gles of pro­teins of­ten found in the brains of Alzheimer's pa­tients, an­oth­er set have con­tin­ued to plug away at the var­i­ous chem­i­cals that play a role in or­ches­trat­ing the brain's com­plex cel­lu­lar com­mu­ni­ca­tions sys­tem.
But that's proved just as frus­trat­ing.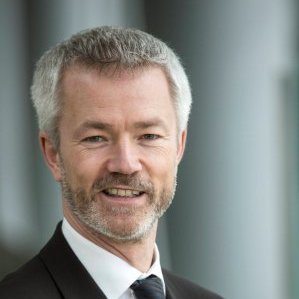 Jan Poth
To­day, Boehringer In­gel­heim threw in the tow­el on an Alzheimer's pro­gram for a drug called BI 409306, an­oth­er ef­fort to see if they could do a bet­ter job in mod­u­lat­ing glu­ta­mate, one of those neu­ro­trans­mit­ters that can run amuck in de­men­tia.
The drug works by block­ing a pro­tein called PDE 9A which they be­lieved would en­hance cell sig­nal­ing in the glu­ta­mater­gic com­mand cen­ter in the brain. Re­searchers re­cruit­ed 457 pa­tients for two stud­ies, but like every­thing else that's been put to a de­fin­i­tive test in the past 15 years, it failed to beat a place­bo in im­prov­ing cog­ni­tion.
It's a log­i­cal field to ex­plore. Na­men­da was ap­proved by the FDA 15 years ago af­ter it was brought in from Eu­rope, where it had been used for years. That's a glu­ta­mater­gic drug, fo­cus­ing on the NM­DA re­cep­tor — a big play­er in de­pres­sion. The drug tem­porar­i­ly mod­u­lates cog­ni­tive symp­toms of a dis­ease that grad­u­al­ly wipes out mem­o­ries.
Boehringer hasn't giv­en up on the drug. It has plans to test it in schiz­o­phre­nia. And there's a GlyT1 in­hibitor — an­oth­er glu­ta­mate drug called BI 425809 — which is be­ing test­ed in Alzheimer's and oth­er CNS dis­eases.
The fail­ure rate for Alzheimer's drug has been run­ning par­tic­u­lar­ly hot of late. We re­cent­ly got a close look at just how bad­ly Eli Lil­ly's solanezum­ab failed to al­ter the course of the dis­ease by fo­cus­ing on amy­loid be­ta. Ax­o­vant cratered af­ter back-to-back fail­ures on a 5HT6 drug, an­oth­er symp­to­matic ef­fort fo­cused on a key neu­ro­trans­mit­ter. And Pfiz­er capped off the string of set­backs by call­ing it quits in the field, wip­ing out a pipeline of drugs and lay­ing off 300 peo­ple work­ing in the area.
Big play­ers like Bio­gen, though, con­tin­ue to in­vest heav­i­ly, con­vinced that they can suc­ceed where all oth­ers failed. And an up­start like De­nali can pull off a record-set­ting IPO by promis­ing to pur­sue new strate­gies.
But the odds in this field are par­tic­u­lar­ly tough, in an in­dus­try where fail­ure is a dai­ly re­al­i­ty.
"We recog­nise the im­mense an­tic­i­pa­tion around any progress in brain re­search that brings us clos­er to find­ing so­lu­tions for the many mil­lions of peo­ple liv­ing with de­men­tia. How­ev­er, this is what re­search is about: dis­ap­point­ments are a dai­ly ex­pe­ri­ence in sci­ence, but even these clin­i­cal tri­al re­sults will add to the un­der­stand­ing of brain func­tion and con­tribute to fu­ture progress in this area." said Jan Poth, ther­a­peu­tic area head of CNS and im­munol­o­gy at Boehringer In­gel­heim.