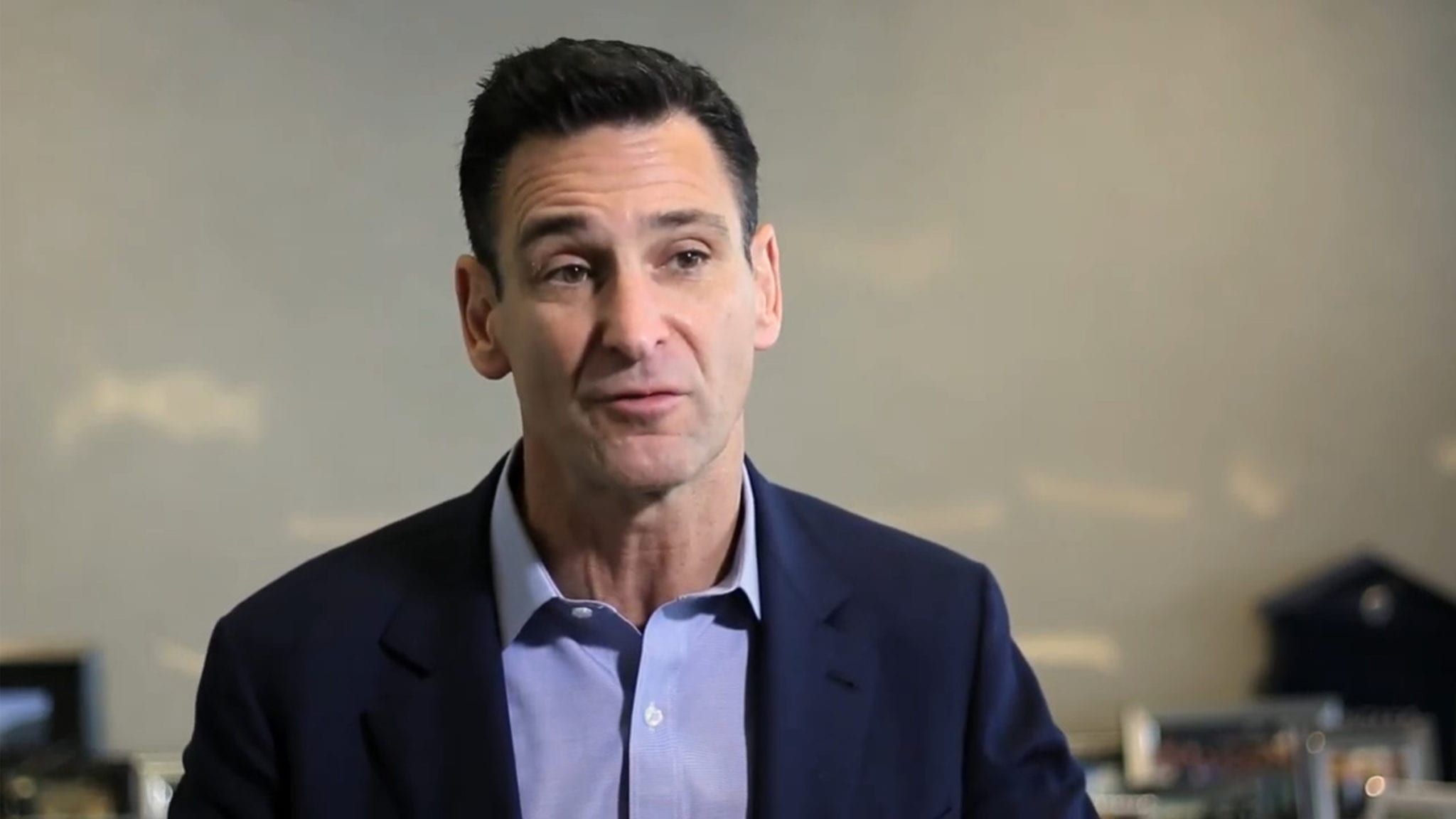 Castle Creek Biosciences chair Jeff Aronin
Scoop: Af­ter pulling IPO am­bi­tions last De­cem­ber, Jeff Aron­in's Cas­tle Creek turns to pri­vate back­ers
Jeff Aronin's cell and gene ther­a­py biotech Cas­tle Creek Bio­sciences has raised $112 mil­lion in eq­ui­ty, End­points News has learned.
The Ex­ton, PA, biotech se­cured the fi­nanc­ing from 54 in­vestors, ac­cord­ing to an SEC fil­ing dat­ed May 2. The late-stage start­up had last year con­sid­ered a $100 mil­lion Nas­daq de­but, but in a sign of the bear mar­ket that has plagued hun­dreds of new­ly mint­ed pub­lic biotechs, Cas­tle Creek pulled those am­bi­tions in the last few weeks of 2021.
This time around, the biotech has re­turned to pri­vate back­ing, and it comes just three months af­ter the com­pa­ny raised near­ly $12 mil­lion in debt fi­nanc­ing. Cas­tle Creek had pre­vi­ous­ly raised $25 mil­lion in debt fi­nanc­ing last year, ac­cord­ing to an SEC fil­ing, and $71.8 mil­lion from Fi­deli­ty Man­age­ment and Val­or Eq­ui­ty Part­ner in 2018.
End­points has reached out to Aronin and a Cas­tle Creek com­pa­ny spokesper­son, and will up­date this sto­ry ac­cord­ing­ly.
If Cas­tle Creek is still fol­low­ing the same strate­gic route as at the time of its S-1 fil­ing, the biotech will like­ly de­ploy the pro­ceeds on the Phase III tri­al of its ex vi­vo gene ther­a­py dabo­cema­gene aut­ofi­cel, al­so dubbed FCX-007 and D-Fi, for pa­tients with chron­ic wounds due to re­ces­sive dy­s­troph­ic epi­der­mol­y­sis bul­losa.
The con­di­tion leads to blis­ter­ing and tear­ing of the skin due to a lack of col­la­gen pro­tein. It's some­times been re­ferred to as a "but­ter­fly" dis­ease be­cause of how frag­ile it can make an in­fant's skin. Oth­er biotechs ex­plor­ing the rare dis­ease in­clude Phase III-stage Abeona Ther­a­peu­tics and Eloxx Phar­ma­ceu­ti­cals.
Cas­tle Creek's study is still re­cruit­ing and is ex­pect­ed to col­lect fi­nal pri­ma­ry out­come da­ta in April 2023, ac­cord­ing to the fed­er­al clin­i­cal tri­als data­base. When Cas­tle Creek ac­quired the drug from Fi­bro­cell in 2019, the orig­i­nal own­er said a mar­ket­ing ap­pli­ca­tion would be shipped off in 2021.
D-Fi is al­so slat­ed to en­ter a late-stage tri­al in a dom­i­nant form of the con­di­tion, ac­cord­ing to the biotech's pipeline page on its web­site.
Cas­tle Creek's oth­er clin­i­cal-stage ex vi­vo au­tol­o­gous gene ther­a­py, FCX-013, is in a Phase I/II study in pa­tients with mod­er­ate to se­vere lo­cal­ized scle­ro­der­ma, which leads to hard­en­ing and tight­en­ing of the skin.
The fi­nanc­ing comes four months af­ter Cas­tle Creek bought up gene ther­a­py mak­er No­vavi­ta Thera, which adds pre­clin­i­cal as­sets tar­get­ing rare liv­er and meta­bol­ic dis­ease to the com­pa­ny's pipeline. As part of the deal, No­vavi­ta co-founder Joseph Lil­le­gard took on the post of sci­ence chief.
Last year, when con­sid­er­ing the Wall Street en­trance, Cas­tle Creek ter­mi­nat­ed a six-year-old li­cense agree­ment with TWI Biotech­nol­o­gy last June for de­vel­op­ment of CCP-020, a com­pound known as di­ac­ere­in.
Aronin is chair of Cas­tle Creek's orig­i­na­tor, in­vest­ment en­gine Paragon Bio­sciences, be­hind the likes of Har­mo­ny Bio­sciences and Evozyne. He's al­so founder and chair of Chica­go health-tech in­cu­ba­tor MAT­TER and was pre­vi­ous­ly CEO of Marathon Phar­ma­ceu­ti­cals.