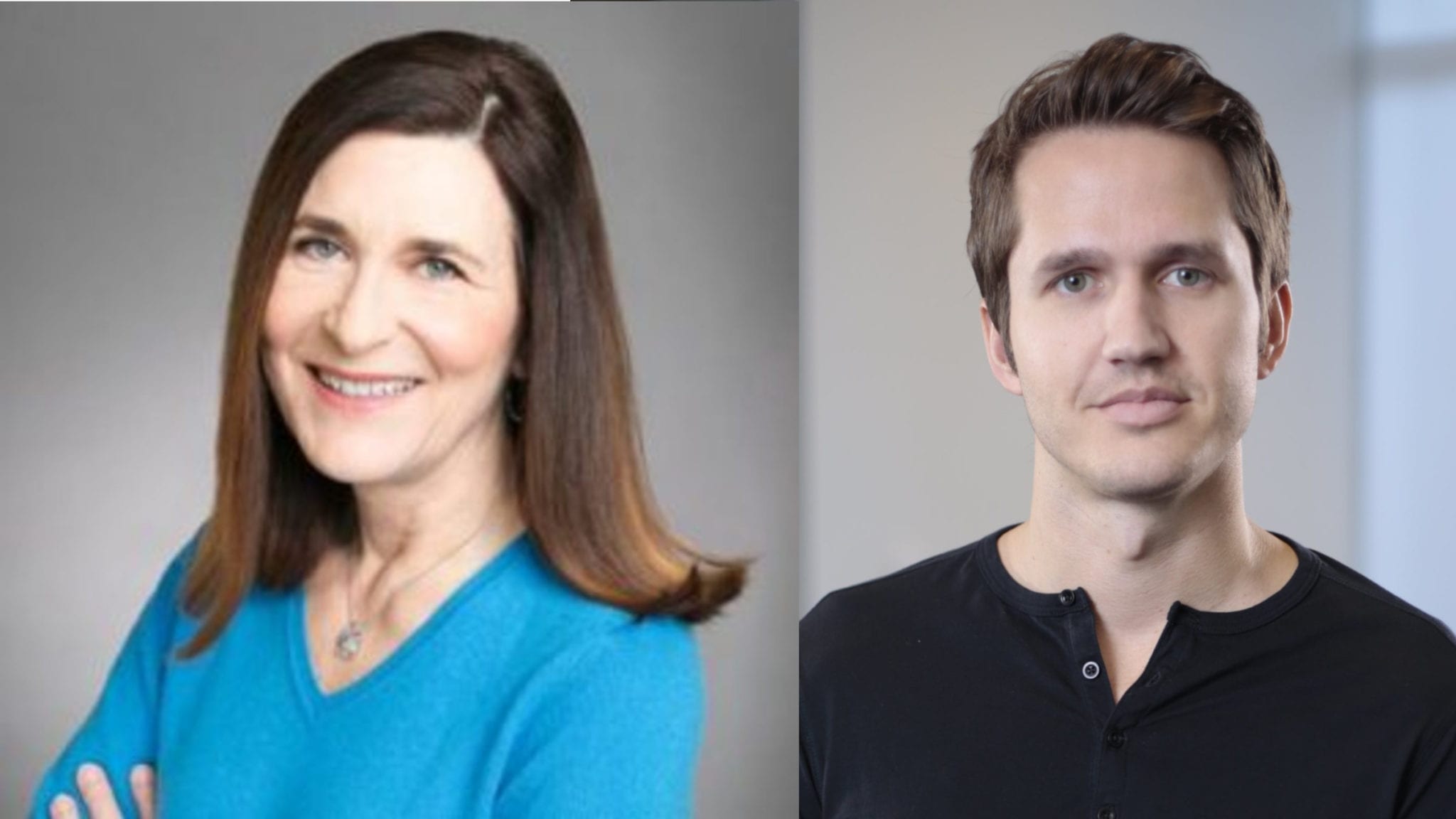 Scoop: Google's GV spear­heads the Spot­light syn­di­cate — back­ing an up­start biotech aimed at 'de­moc­ra­tiz­ing' gene edit­ing
CRISPR had no soon­er start­ed to shake the very foun­da­tions of drug de­vel­op­ment be­fore its lim­i­ta­tions be­gan to loom large. Gene edit­ing could change the world — if on­ly you could get around the hur­dles that threat­ened to trip up every pro­gram.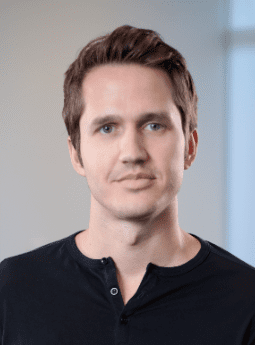 Blake By­ers
So it's on­ly nat­ur­al to see CRISPR 2.0 tak­ing shape be­fore the pi­o­neers can get the lead ther­a­pies through de­vel­op­ment. And who bet­ter than Google's GV ven­ture arm to take the lead spot in a small syn­di­cate back­ing some sci­en­tists with their own unique twist on a so­lu­tion?
GV gen­er­al part­ner Blake By­ers took point on this one, join­ing with some in­di­vid­ual in­vestors who are stay­ing in the back­ground. They were all at­tract­ed by the idea that the small team at Spot­light Ther­a­peu­tics could by­pass the de­liv­ery is­sues em­bed­ded in every gene edit­ing pro­gram by us­ing pro­gram­ma­ble CRISPR ri­bonu­cle­o­pro­teins de­signed for in vi­vo cell-tar­get­ed de­liv­ery.
And now the Spot­light team is jump­ing in­to the in­dus­try spot­light with a $30 mil­lion launch round to go af­ter lead pro­grams in he­mo­glo­binopathies and im­muno-on­col­o­gy.
Right now, de­spite all the promise of CRISPR, the pi­o­neers are un­able to ad­dress spe­cif­ic cell types in vi­vo, says CEO Mary Haak-Frend­scho. This new ap­proach of­fers the op­por­tu­ni­ty "to re­al­ly open up, de­moc­ra­tize gene edit­ing."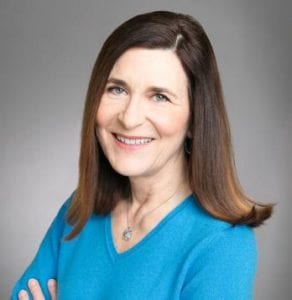 Mary Haak-Frend­scho
The tech used to­day de­pends a lot on us­ing an AAV or LNP to ex­press the ed­i­tor in the tar­get cell, says By­ers. Those have bet­ter up­take in liv­er cells, so that's where the ear­ly play­ers have start­ed. And as we've seen at Sol­id and oth­er places, there are lin­ger­ing con­cerns about safe­ty and ef­fi­ca­cy.
Spot­light, he says, is tak­ing a dif­fer­ent, com­plete­ly non-vi­ral ap­proach. And it starts with a ques­tion.
"Why don't we bind the RNP (ri­bonu­cle­o­pro­tein) ed­i­tor to oth­er things?" asks By­ers. "That could be oth­er pro­teins, let's say an an­ti­body. Get an­ti­bod­ies to a tar­get on the cell sur­face, it's in­ter­nal­ized at some rate, then hitch­hikes in­to the cell and from there ed­it the tar­get site in the genome."
"There's a lot of things you can latch your gene ed­i­tors to," says By­ers. The goal is to ex­plore the space, search­ing for 5 to 10 port­fo­lio prod­ucts bound to dif­fer­ent hitch­hik­er mol­e­cules that you can use to get your ed­i­tor of choice in­to the ex­act cell type you want, with high speci­fici­ty and low cost of goods.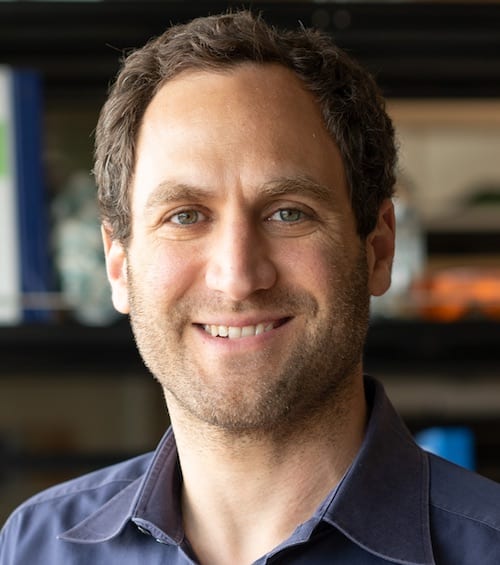 Alex Mar­son
In the process, you have to es­cape de­struc­tion by the lyso­some and go on to the nu­cle­o­some to do the edit­ing, so there's plen­ty of de­bug­ging along the way to get it to work right.
Much of the in­spi­ra­tion for this work came from 3 key sci­en­tists who are ad­vis­ing the start­up.
Alex Mar­son and Patrick Hsu thought a lot of this out. Mar­son is at UC San Fran­cis­co and Hsu is now close by at UC Berke­ley. Ja­cob Corn at ETH Zürich rounds out the line­up of sci­en­tif­ic founders with pres­ti­gious re­sumes.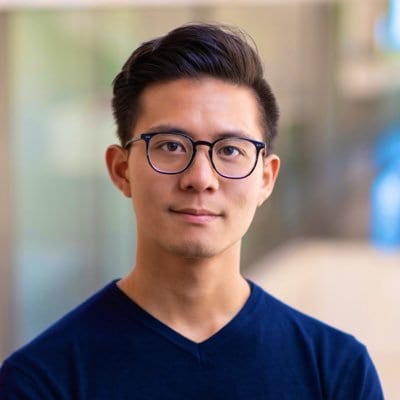 Patrick Hsu
The longterm plan is to stick with the non-vi­ral ap­proach and build a pipeline.
As A rounds go these days, $30 mil­lion isn't a lot of mon­ey, par­tic­u­lar­ly when you're talk­ing about a tech plat­form ap­proach like this. I point­ed that out to By­ers, who wasn't feel­ing apolo­getic about the $30 mil­lion.
"How old school of us," he re­spond­ed, adding that there are dif­fer­ent strate­gies for dif­fer­ent play­ers. Some should be laser fo­cused on prod­uct de­vel­op­ment. Be­sides, he adds, "small mounts of cap­i­tal are very fo­cus­ing for a com­pa­ny."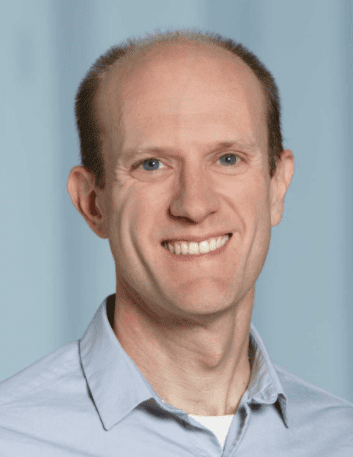 Ja­cob Corn
The mon­ey "gets us to 2022," says the CEO. At that point they ex­pect to have their first de­vel­op­ment can­di­date, with­in a year of the clin­ic for ei­ther or both their cho­sen in­di­ca­tions.
And then they can see about start­ing their own gene edit­ing rev­o­lu­tion.