Hans Bishop, CEO of Juno Therapeutics Victor J. Blue/Bloomberg via Getty Images
A troubled Juno Therapeutics $JUNO has recruited ex-Genentech scientist Sunil Agarwal to head up a revamped R&D organization as the Seattle-based biotech sets out to establish a San Francisco group to help rev up its work on the biotech's leading CAR-T therapies and get back on target after its lead program jumped the tracks, Endpoints News has learned.
According to an internal memo obtained by Endpoints, Juno CEO Hans Bishop alerted staff on Friday afternoon that the company plans to announce the new hire before the market opens on Monday. A company spokesperson confirmed the announcement late Sunday.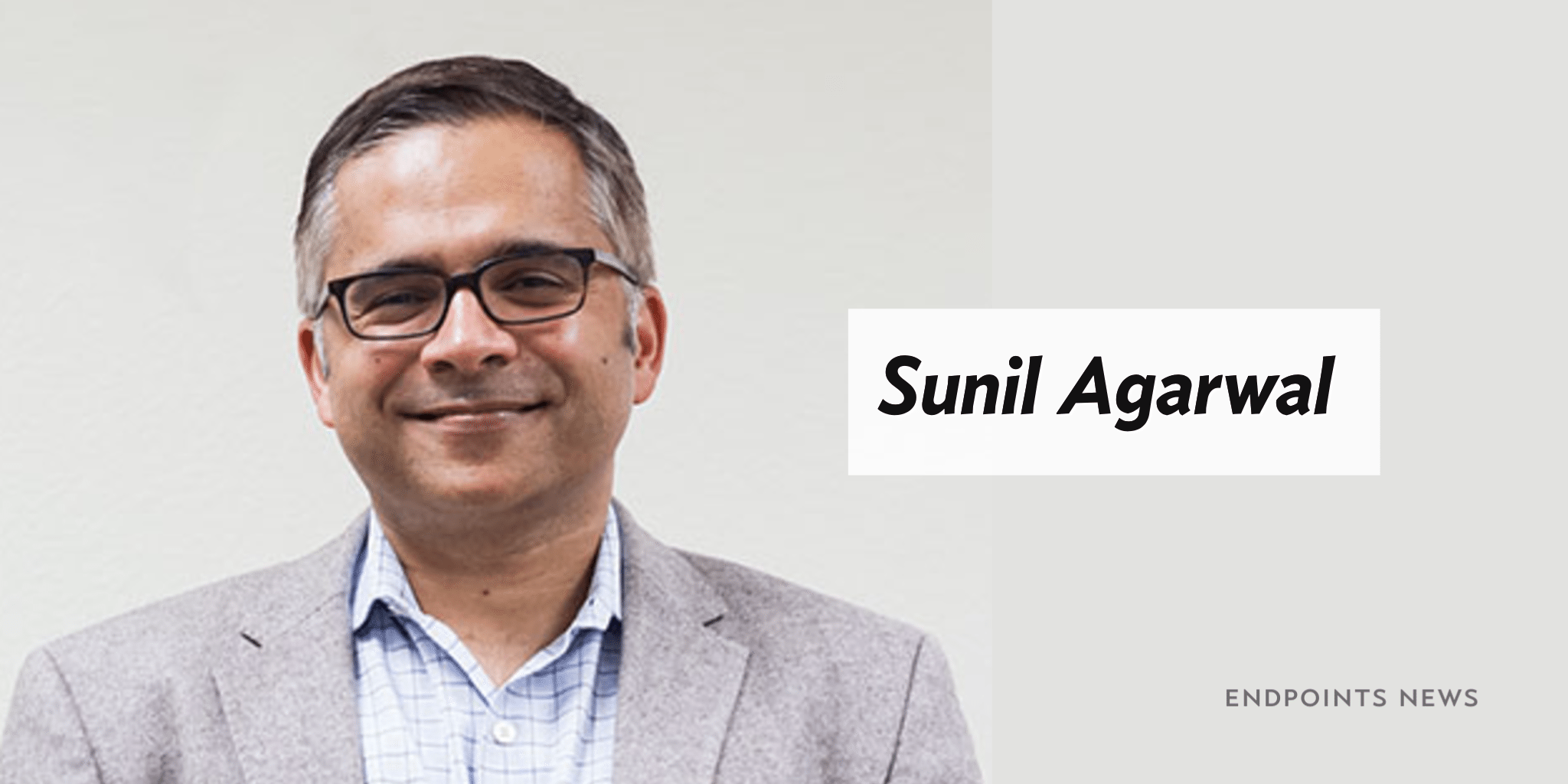 ---
Agarwal has been named president of R&D with CMO Mark Gilbert, CSO Hy Levitsky and Liz Smith, head of regulatory and quality assurance, reporting directly to him. The new R&D chief will also lead the new San Francisco organization.
Mark Frohlich, EVP of development and portfolio strategy, announced several weeks ago that he was leaving the company.

---
"With Sunil's appointment," Bishop noted in his company memo, "we are bringing research and development together as a single integrated organization under his leadership."
Juno has been badly shaken by back-to-back incidents with its initial lead program for JCAR015. The drug killed 5 patients, with the last two deaths in 2016 — which came after the FDA had lifted a clinical hold on the drug — forcing the company to slam the brakes on its development for the second time. Bishop later decided to scrap the drug, pushing the one-time CAR-T leader far behind schedule for its first FDA application.
Juno is now more than a year behind Kite Pharmaceuticals and Novartis, which are in a neck-and-neck race to the agency's finish line with rival CAR-Ts.
In the memo, Bishop writes that Agarwal will be tasked with creating and executing a clear strategy with an aim at decreasing "the time it takes to get new technologies and translational insights into the clinic."
Based on the very positive clinical data associated with JCAR014, JCAR017 and BCMA, Juno has decided to fully invest in JCAR017 and JCAR025 to develop them as quickly as possible. Starting immediately and over the next few years, we will need to significantly ramp up our clinical development capabilities to achieve the quality and speed of execution to be a market leader in the CAR T space and to bring this (sic) innovative products to patients. The competitive landscape is also heating up, so our prioritization and decision making associated with trial execution and pipeline prioritization will need to be enhanced as well.

Similar to our offices in Boston and Germany, the addition of a Bay Area office enables the company to continue our growth trajectory and puts us in the best position to continue to hire world-class talent.
Agarwal is an unconventional pick as head of R&D at Juno. At Genentech he led work on infectious diseases, metabolism, neuroscience and ophthalmology, then joined Ultragenyx, a rare disease player, for a brief stint. More recently he's worked at Sofinnova, a high-profile venture group.
Juno isn't the only player to revamp its CAR-T R&D group. Last summer Novartis dissolved its CAR-T group and laid off 120 staffers as it absorbed the unit in its oncology division. And just weeks ago a top Novartis team member focused on CAR-T, Karen Walker, left to take a new job at Seattle Genetics.
To create these CAR-Ts, investigators extract T cells from patients and then reengineer them to specifically target cancer cells. This approach has produced some compelling data, particularly for blood cancers. And the race to develop a portfolio of marketed products has attracted considerable investor interest, with a group of leaders landing billions in new investments.
---
The best place to read
Endpoints News

? In your inbox.

Comprehensive daily news report for those who discover, develop, and market drugs. Join 51,200+ biopharma pros who read Endpoints News by email every day.

Free Subscription
---
---
---