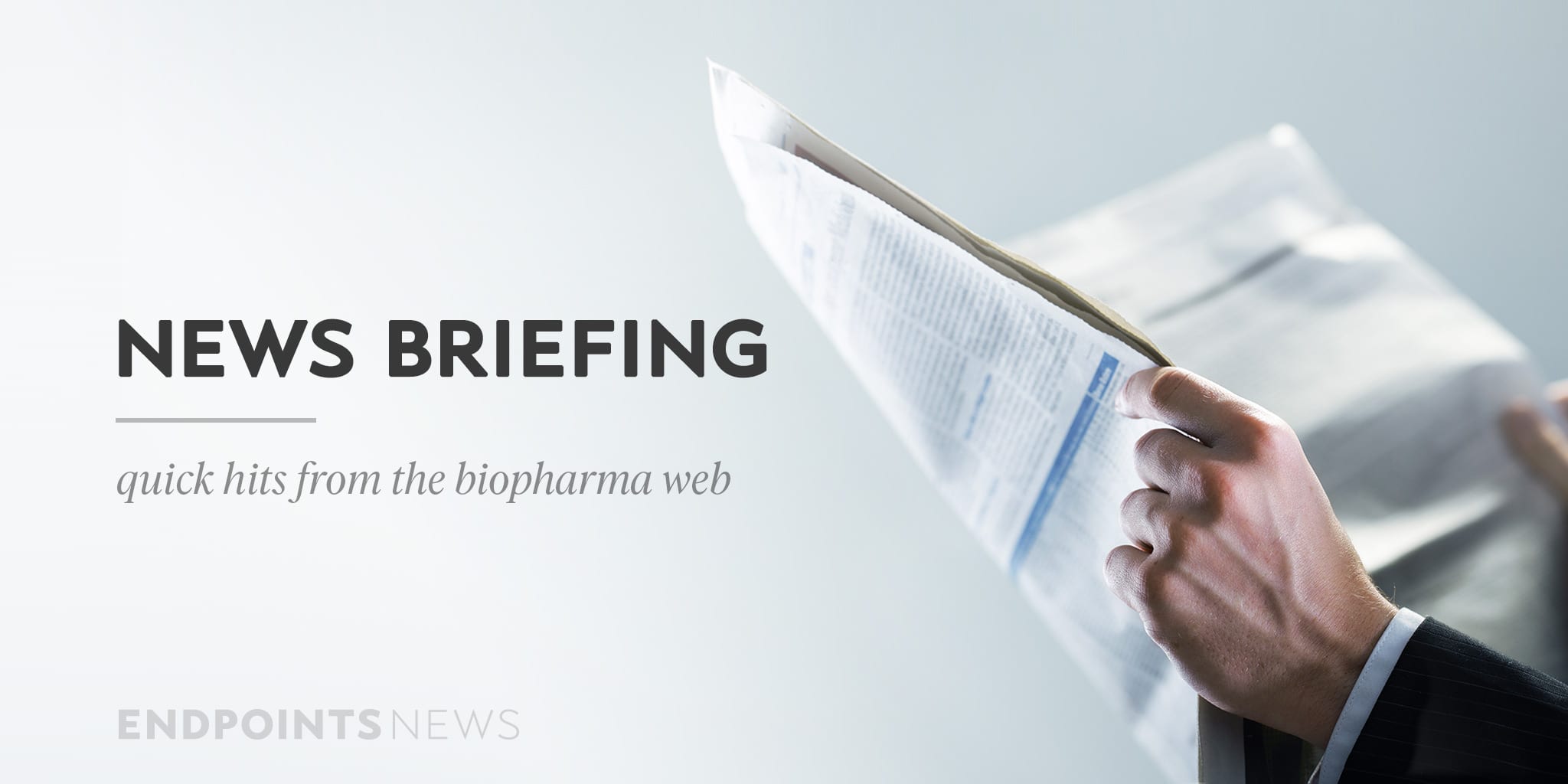 Seagen warns in­vestors against TRC Cap­i­tal's lat­est 'mi­ni-ten­der of­fer'; BeiGene goes af­ter a new in­di­ca­tion for top PD-1 play­er
TRC Cap­i­tal, which has se­lect­ed var­i­ous biotechs like Ver­tex and Bio­gen for the "mi­ni-ten­der" treat­ment, jumped back in­to the game last month with an of­fer to buy shares in Seagen for $151. The prob­lem, says Seagen, is that price was 4.28% low­er than what the stock was sell­ing for at the time they made the of­fer on Feb. 20, giv­ing TRC a shot at an in­stant wind­fall.
So why sell for less than what it's worth? Seagen notes warn­ings from reg­u­la­to­ry au­thor­i­ties that these of­fers es­sen­tial­ly try to trick in­vestors in­to be­liev­ing that they're be­ing of­fered a pre­mi­um for the stock.
The SEC has cau­tioned in­vestors about "mi­ni-ten­der" of­fers in an in­vestor alert. The SEC not­ed that these of­fers "have been in­creas­ing­ly used to catch in­vestors off guard" and that many in­vestors who hear about "mi­ni-ten­der" of­fers "sur­ren­der their se­cu­ri­ties with­out in­ves­ti­gat­ing the of­fer, as­sum­ing that the price of­fered in­cludes the pre­mi­um usu­al­ly present in larg­er, tra­di­tion­al ten­der of­fers."
Un­for­tu­nate­ly for Seagen, that old $151 price looks pret­ty good at to­day's price, af­ter the stock slid low­er in re­cent days.
BeiGene adds a new pitch to ex­pand Chi­na fran­chise for their PD-1
BeiGene is con­tin­u­ing to build up its Chi­na fran­chise for their PD-1 tislelizum­ab.
The top Chi­nese play­er has re­port­ed that reg­u­la­to­ry of­fi­cials in the Asian na­tion have ac­cept­ed their ap­pli­ca­tion to mar­ket the drug as a sec­ond- or third-line treat­ment for non-small cell lung can­cer. At the lat­est score, BeiGene had gath­ered 3 ap­provals and has 3 oth­ers un­der re­view as they con­tin­ue to gath­er up new op­por­tu­ni­ties.
BeiGene at­tract­ed con­sid­er­able at­ten­tion for this PD-1 af­ter No­var­tis re­cent­ly an­ted up $650 mil­lion in cash to part­ner on it, gain­ing re­gion­al mar­ket­ing rights.
"Re­sults from our Phase III RA­TIO­NALE 303 tri­al demon­strat­ed im­proved over­all sur­vival over chemother­a­py in ad­vanced NSCLC pa­tients who have pro­gressed af­ter treat­ment with chemother­a­py at its in­ter­im analy­sis, which we have been able to file quick­ly with the CDE for its re­view," com­ment­ed Yong (Ben) Ben, chief med­ical of­fi­cer, im­muno-on­col­o­gy at BeiGene.