Seat­tle Ge­net­ic­s' Astel­las-part­nered ADC nails con­fir­ma­to­ry PhI­II in urothe­lial can­cer
Nine months af­ter Seat­tle Ge­net­ics nabbed an ac­cel­er­at­ed ap­proval for its Astel­las-part­nered an­ti­body-drug con­ju­gate Pad­cev, the part­ners said the ther­a­py has nailed a con­fir­ma­to­ry Phase III, prov­ing its worth in lo­cal­ly ad­vanced or metasta­t­ic urothe­lial can­cer.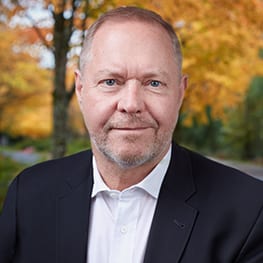 Roger Dansey
Pad­cev, which has wide­ly been tapped as a po­ten­tial block­buster, scored im­prove­ments in both over­all sur­vival and pro­gres­sion-free sur­vival com­pared to chemother­a­py, caus­ing a 30% re­duc­tion in risk of death (p = 0.001) and 39% re­duc­tion in risk of dis­ease pro­gres­sion or death (p<0.00001).
The re­sults, which came at an in­ter­im analy­sis, were pos­i­tive enough for the in­de­pen­dent da­ta mon­i­tor­ing com­mit­tee to rec­om­mend stop­ping the study ear­ly. Pa­tients in the chemother­a­py arm of the tri­al will be of­fered the op­por­tu­ni­ty to re­ceive PAD­CEV.
EV-301 builds on EV-201, a sin­gle-arm tri­al in­volv­ing 125 pa­tients that saw an ob­jec­tive re­sponse rate of 44% and a me­di­an du­ra­tion of re­sponse for 7.6 months. Tar­get­ing the third-line set­ting or be­yond, in­ves­ti­ga­tors ad­min­is­tered ei­ther Pad­cev or place­bo to pa­tients who have pro­gressed af­ter both plat­inum-based chemother­a­py and PD-(L)1 in­hibitors.
It's a tough in­di­ca­tion where check­point in­hibitors like Keytru­da and Imfinzi have failed to in­duce sur­vival ben­e­fits, SVB Leerink an­a­lyst An­drew Berens not­ed.
"We al­so be­lieve Pad­cev's over­all sur­vival ben­e­fit will raise the bar for its com­peti­tor Trodelvy, which will present fi­nal TRO­PHY-U-01 re­sults in 3L blad­der can­cer pa­tients, seek­ing a po­ten­tial ac­cel­er­at­ed ap­proval in 1H21," he wrote.
Trodelvy, the crown jew­el ADC in Gilead's $21 bil­lion buy­out of Im­munomedics, has an ac­cel­er­at­ed ap­proval for metasta­t­ic triple-neg­a­tive breast can­cer.
While Trodelvy tar­gets the TROP2 pro­tein, Pad­cev's an­ti­body di­rects the pay­load to cells with Nectin-4 on their sur­face. Seat­tle Ge­net­ics will sub­mit its EV-301 da­ta to the FDA in search of a full OK as well as to an up­com­ing sci­en­tif­ic con­fer­ence.
"We con­tin­ue to ex­plore Pad­cev's ac­tiv­i­ty across the spec­trum of urothe­lial can­cer in­clud­ing its po­ten­tial for use in ear­li­er lines of ther­a­py," CMO Roger Dansey said in a state­ment.
Berens es­ti­mates $7.8 bil­lion in peak rev­enue for metasta­t­ic blad­der can­cer when count­ing front­line as well as re­frac­to­ry or re­lapsed set­tings, plus an­oth­er $1.8 bil­lion in mus­cle-in­va­sive blad­der can­cer.