Seat­tle Ge­net­ics CEO Clay Sie­gal­l's comp pack­age soars to $18.1M, ri­val­ing Big Phar­ma chiefs
Af­ter tak­ing share­hold­ers on some­thing of a roller coast­er ride last year, Seat­tle Ge­net­ics CEO Clay Sie­gall re­ward­ed him­self with a com­pen­sa­tion pack­age that swelled to more than twice the size of his fi­nan­cial re­ward for 2017.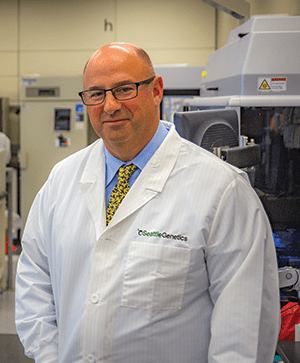 Clay Sie­gall
Adding sig­nif­i­cant­ly to his columns on stock awards and op­tions, Sie­gall's com­pen­sa­tion soared to $18.1 mil­lion last year, up from $8.6 mil­lion in 2017 and the $9.5 mil­lion pack­age he gar­nered the year be­fore that. That put his com­pen­sa­tion at a mul­ti­ple of 91 over the av­er­age salary at Seat­tle Ge­net­ics.
Mer­ck vet Roger Dansey, the CMO who joined the com­pa­ny in May, rang up close to $10 mil­lion in com­pen­sa­tion. CFO Todd Simp­son, mean­while, bagged $4.4 mil­lion in com­pen­sa­tion, up from $3 mil­lion.
Seat­tle Ge­net­ics' stock gained over­all over the course of the year as the com­pa­ny cap­tured its 5th OK for Ad­cetris, beefed up the pipeline and pushed its sec­ond armed an­ti­body — en­for­tum­ab ve­dotin — to the FDA fin­ish line.
Those in­come num­bers put Sie­gall in the mid­dle of the pack of com­pen­sa­tion to­tals we've been track­ing, with his pack­et adding up to a big­ger fig­ure than Eli Lil­ly CEO Dave Ricks ($17.2 mil­lion), or As­traZeneca chief Pas­cal So­ri­ot ($14.8 mil­lion) — two com­pa­nies which have a mar­ket cap way ahead of $SGEN. It's al­so way above what Em­ma Walm­s­ley gar­nered, still at the bot­tom of the chart with $7.7 mil­lion in com­pen­sa­tion.