Seat­tle Ge­net­ics gets ready to launch its sec­ond ADC af­ter scor­ing blad­der can­cer OK with part­ner Astel­las
Seat­tle Ge­net­ics and Astel­las have scored a tru­ly ac­cel­er­at­ed ap­proval to de­ploy their armed an­ti­body in sec­ond-line urothe­lial can­cer, adding an­oth­er promi­nent drug to the list of 2019 OKs that the FDA has been dish­ing out well ahead of sched­ule.
Pad­cev is how en­for­tum­ab ve­dotin will be known on the mar­ket, where it will be a new op­tion for pa­tients with lo­cal­ly ad­vanced or metasta­t­ic urothe­lial can­cer — the most com­mon type of blad­der can­cer — fol­low­ing treat­ment with a PD-1/L1 in­hibitor and a plat­inum-con­tain­ing chemother­a­py. Des­ig­nat­ed a "break­through" ther­a­py by the FDA, it's the first an­ti­body-drug con­ju­gate to be ap­proved for this ag­gres­sive dis­ease, the com­pa­nies not­ed, and it's al­so the first prod­uct Seat­tle Ge­net­ics will be bring­ing in­to the mar­ket since Ad­cetris.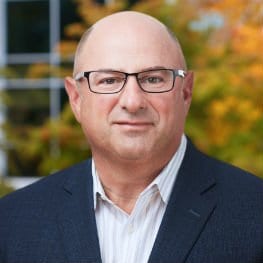 Clay Sie­gall
The an­ti­body in en­for­tum­ab ve­dotin hunts down and latch­es on­to Nectin-4, a cell sur­face pro­tein high­ly ex­pressed in blad­der can­cer, then re­leas­es the chemo agent (at­tached with a link­er) to kill the cells.
The ap­proval is the cul­mi­na­tion of a co-de­vel­op­ment pact that dates back to 2007, in which Seat­tle Ge­net­ics and Astel­las are split­ting the costs and prof­its 50/50. But they are not near­ly done.
First, they need to com­plete the con­fir­ma­to­ry Phase III, a 550-pa­tient, place­bo-con­trolled tri­al mea­sur­ing over­all sur­vival as its pri­ma­ry end­point and PFS as one of the sec­on­daries. Reg­u­la­tors gave the green light af­ter re­view­ing da­ta from EV-201, a sin­gle-arm tri­al in­volv­ing 125 pa­tients, in which the con­firmed ob­jec­tive re­sponse rate hit 44% (12% com­plete, 32% par­tial). Me­di­an du­ra­tion of re­sponse was 7.6 months.
Hav­ing rolled out those num­bers at AS­CO this sum­mer, the part­ners sub­mit­ted their fil­ings for ac­cel­er­at­ed ap­proval in Ju­ly, and two months lat­er reg­u­la­tors moved the PDU­FA date up to March 2020 by grant­i­ng pri­or­i­ty re­view and cut­ting the time­frame from 10 months to 6 months.
Then there's the push to move the ther­a­py up to front­line. Seat­tle Ge­net­ics turned up at ES­MO to show off how their drug com­bined with Keytru­da trig­gered an im­pres­sive 71% over­all re­sponse rate in front­line pa­tients — 32 of 45 pa­tients — who were in­el­i­gi­ble for chemo. The com­plete re­sponse rate came in at 13%. For ref­er­ence, Keytru­da monother­a­py was ap­proved in this set­ting two years ago with an ob­jec­tive re­sponse rate of 29%, in­clud­ing 7% com­plete re­spons­es — and there are con­cerns about low ef­fi­ca­cy for PD-L1 neg­a­tive pa­tients.
The biotech did have to con­tend with some se­ri­ous ad­verse re­ac­tions, in­clud­ing uri­nary tract in­fec­tion, cel­luli­tis, febrile neu­trope­nia, di­ar­rhea, sep­sis, acute kid­ney in­jury, dys­p­nea, and rash. The side ef­fects proved fa­tal in 3.2% of pa­tients.
But for long­time CEO Clay Sie­gall, that won't hurt their chances in a dis­ease clear­ly still in need of new treat­ments. Seat­tle Ge­net­ics has al­ready hired the sales force for Pad­cev — and they will be gear­ing up for lots more, in­clud­ing breast can­cer drug tu­ca­tinib, now un­der pri­or­i­ty re­view.