Seat­tle's Uni­ver­sal Cells brings Astel­las in­to its fold of off-the-shelf cell ther­a­py part­ners
One of the Holy Grails in cell ther­a­py right now is the de­vel­op­ment of off-the-shelf cells that can be used in any pa­tient, the po­lar op­po­site of the per­son­al­ized CAR-Ts now rolling in­to the mar­ket from No­var­tis and Gilead. And one of the lead­ers in the field us­ing gene edit­ing tech­nolo­gies to cre­ate these cell ther­a­pies is ap­pro­pri­ate­ly called Uni­ver­sal Cells, based in Seat­tle.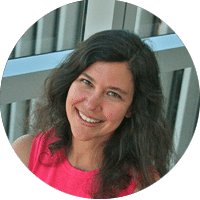 Clau­dia Mitchell
To­day, Uni­ver­sal Cells added a new part­ner to its grow­ing list of tech part­ners. Astel­las is hand­ing over a $9 mil­lion up­front and promis­ing up to $115 mil­lion more in mile­stones so that the new part­ners can get start­ed on de­vel­op­ing a new cell ther­a­py for an un­spec­i­fied tar­get.
Among oth­er things, Astel­las has been work­ing on stem cell ther­a­pies that can be used to treat blind­ness. Like Blue­Rock — a Bay­er fund­ed start­up with $225 mil­lion for the A round and an­oth­er Uni­ver­sal Cells part­ner — these new ven­tures are part of a sec­ond wave of stem cell drugs fash­ioned af­ter the first wave large­ly crashed and dis­ap­peared in the surf of biotech R&D.
Clau­dia Mitchell, CEO of Uni­ver­sal Cells, had this to say in a state­ment:
This re­search col­lab­o­ra­tion will lever­age Uni­ver­sal Cells unique ap­proach to ma­jor chal­lenge of cell ther­a­pies — the im­mune re­jec­tion of al­lo­gene­ic cells. We look for­ward to bring­ing re­al world Re­gen­er­a­tive Med­i­cine treat­ments to the mar­ket with Astel­las.
Uni­ver­sal Cells has al­so part­nered with TCR pi­o­neer Adap­ti­m­mune $ADAP, which was at­tract­ed to the Seat­tle com­pa­ny's tech for en­gi­neer­ing cell sur­face pro­teins with­out us­ing nu­cle­as­es.