Se­cret meet­ings, merg­ers and a board putsch: Arc­turus founder/CEO claims 4 board mem­bers con­spired on his ouster
News of Joseph Payne's abrupt de­par­ture from San Diego-based Arc­turus $ARCT left lit­tle doubt that he had been kicked out of the mi­cro­cap RNA biotech. But now he's fight­ing back.
Payne, who helped found the com­pa­ny, had his at­tor­neys draft a let­ter to Arc­turus claim­ing that he had been im­prop­er­ly pushed out by a ca­bal of 4 com­pa­ny di­rec­tors, who he says en­gaged in an in­trigue that vi­o­lat­ed the rules es­tab­lished by the Is­raeli laws that gov­ern its op­er­a­tions. And a re­verse merg­er he used to take the com­pa­ny pub­lic is be­ing blamed for the sud­den pow­er shift, ac­cord­ing to the let­ter in­clud­ed in a fil­ing to­day at the FDA.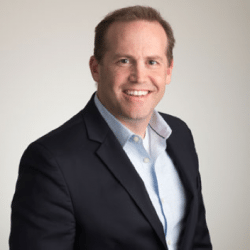 Joseph Payne
Payne claims in the let­ter from Barnea, Jaf­fa, Lande & Co that he was the vic­tim of a putsch or­ga­nized on Jan­u­ary 25 by these 4 board mem­bers: ex­ec­u­tive chair­man Stu­art Collinson, ex­ec­u­tive coach Craig Wil­lett, Al­co­bra vet Daniel Gef­fken and In­ter­cept CMO David Shapiro. And af­ter vot­ing to ex­pel him — in a meet­ing that avoid­ed invit­ing him as well as CSO Pad Chivuku­la, an­oth­er board mem­ber — they or­dered him es­cort­ed out of the build­ing.
Payne's let­ter in par­tic­u­lar points the fin­ger at ex­ec­u­tive chair­man Stu­art Collinson for his in­volve­ment in the move to oust him from the CEO job. The move, it says, hurts the com­pa­ny in fa­vor of their per­son­al in­ter­ests — "act­ing to seize con­trol of the Com­pa­ny and thus ad­vance their per­son­al and con­flict­ing in­ter­ests."
The com­pa­ny says Payne isn't com­ing back.
He was ter­mi­nat­ed, Arc­turus said in a state­ment, "for con­duct that our Board of Di­rec­tors deemed to be con­trary to the best in­ter­ests of the Com­pa­ny and its share­hold­ers. Our Board be­lieves that Mr. Payne has demon­strat­ed that he is un­able to put the needs of the com­pa­ny and its share­hold­ers ahead of his own self-in­ter­est."
Payne's let­ter, though, makes clear that he wants the com­pa­ny to re­verse the move and re­in­state him as CEO — or face the con­se­quences in an Is­raeli court. And he's threat­en­ing to push for a change in the board as well. From the let­ter:
If the Board in­tends to ar­gue that the ac­tions were ap­proved by a com­mit­tee com­prised of the Four Di­rec­tors, we note that any such "com­mit­tee" has nev­er been formed or ap­proved by the Board and any such "com­mit­tee" has no au­thor­i­ty to act for the Board. More­over, any del­e­ga­tion to such "com­mit­tee" with­out prop­er ap­proval and res­o­lu­tion vi­o­lates the Com­pa­nies Law and the Ar­ti­cles.
Arc­turus re­verse merged its way on­to the mar­ket last fall, ex­e­cut­ing a deal with the failed Al­co­bra. Soon af­ter, Payne worked a col­lab­o­ra­tion deal with J&J on hep B. The Al­co­bra pact, though, left him with new board mem­bers that came in from the failed com­pa­ny. And that, he says, played a big role in his sud­den ex­it.