'Seeds of change' sprout in­to high­er pro­ject­ed re­turn on in­vest­ments for the bio­phar­ma in­dus­try, ac­cord­ing to De­loitte
Since 2010, De­loitte has been track­ing the re­turn on in­vest­ment that a hand­ful of top bio­phar­ma com­pa­nies might ex­pect to see from their late-stage as­sets. Last year, the com­pa­ny not­ed "seeds of change" fol­low­ing a six-year de­cline in av­er­age in­ter­nal rate of re­turns.
De­loitte's lat­est re­port in­di­cates the trend has con­tin­ued this year, as pro­ject­ed R&D re­turns have risen from 2.7% to 7%, the largest an­nu­al in­crease since the study be­gan in 2010.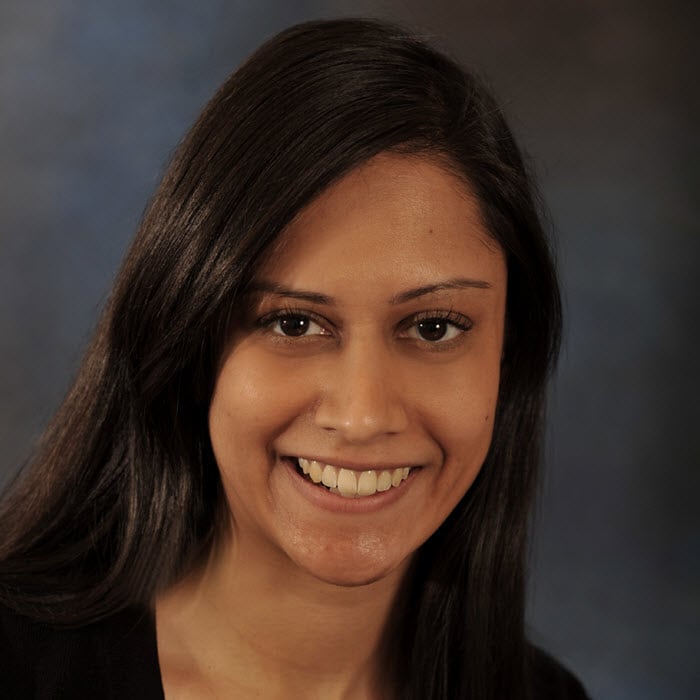 Son­al Shah
"We had ex­pect­ed an uptick in the IRR this year be­cause of the COVID vac­cines and ther­a­pies," Son­al Shah, se­nior man­ag­er for the De­loitte Cen­ter for Health So­lu­tions, told End­points News. "But the fact that when you ac­tu­al­ly ex­clude them, you still see an in­crease, and we see this de­crease in R&D costs as well as a de­crease in cy­cle time was sur­pris­ing to me."
When cal­cu­lat­ing IRR, De­loitte takes in­to ac­count a com­pa­ny's to­tal R&D ex­pen­di­ture for bring­ing as­sets to launch, plus a fore­cast es­ti­mate of the fu­ture rev­enue that these as­sets could ex­pect to earn fol­low­ing launch.
From this year's com­bined co­hort of 15 top-earn­ing com­pa­nies — which were not list­ed in De­loitte's re­port — three achieved a fore­cast peak sales per as­set greater than $500 mil­lion in 2021, with six com­pa­nies im­prov­ing their pro­ject­ed peak sales per as­set com­pared to the year be­fore.
Along­side an in­crease in peak sales fore­casts, De­loitte not­ed that the cost to bring an as­set to mar­ket has de­clined over the last three years, which it at­trib­ut­es to "nov­el tri­al de­signs and im­prove­ments in ef­fi­cien­cy through the dig­i­tal­i­sa­tion of drug dis­cov­ery and de­vel­op­ment." It's al­so, in part, due to "very high" sales fore­casts for the com­pa­nies' Covid-19 as­sets and one high-val­ue late-stage neu­ro­log­i­cal as­set.
How­ev­er, even if you ex­clude the Covid-19 re­lat­ed as­sets, the pro­ject­ed IRR for 2021 is still 3.2%, which is high­er than the 2.7% re­port­ed for 2020.
"This is a big re­ver­sal, af­ter al­most a decade-long de­cline in re­turns on in­no­va­tion. So the fact that that turn­around is hap­pen­ing in spite of Covid is re­al­ly ex­cit­ing," Shah said.
While the av­er­age cost to de­vel­op an as­set, in­clud­ing cost of fail­ure, was at $2.376 bil­lion in 2020, that fig­ure de­creased slight­ly to $2.006 bil­lion in 2021, ac­cord­ing to De­loitte. How­ev­er, that de­crease is main­ly due to an in­crease in the num­ber of as­sets in the late-stage pipeline. And it's still quite an in­crease from the av­er­age cost in 2013, which mea­sured in at $1.296 bil­lion.
De­loitte did note an in­crease in tri­al ef­fi­cien­cy, large­ly due to the rapid de­vel­op­ment of Covid can­di­dates. The com­pa­ny re­port­ed that Phase III tri­als for Covid as­sets were 3.7 times faster than non-Covid in­fec­tious dis­ease tri­als.
"Nev­er­the­less, de­spite the dip, the over­all cy­cle time for com­bined co­hort con­tin­ues to re­main above 2019 lev­els, re­in­forc­ing the need to op­ti­mise process­es or fun­da­men­tal­ly change the drug de­vel­op­ment par­a­digm," the re­port states.
There was al­so an uptick in col­lab­o­ra­tion last year, with De­loitte not­ing that 46% of late-stage as­sets in 2021 were co-de­vel­oped, up from 32% in 2020. On­col­o­gy as­sets still dom­i­nate the group's col­lec­tive pipeline, rep­re­sent­ing 35% of late-stage as­sets. As ex­pect­ed, the pro­por­tion of in­fec­tious dis­ease as­sets in­creased quite a bit in the last year, now oc­cu­py­ing 14% of late-stage pro­grams.
"We're see­ing high­er-val­ue pro­grams, low­er ex­pense, and ul­ti­mate­ly more pro­duc­tiv­i­ty for the in­dus­try," Shah said. "And a lot of that I'll say re­flects the in­vest­ments the in­dus­try has been mak­ing over the last sev­er­al years in terms of dig­i­tal tech­nolo­gies, re­al­ly look­ing at de­cen­tral­ized tri­als and more ef­fec­tive­ly and ef­fi­cient­ly run­ning clin­i­cal tri­als."