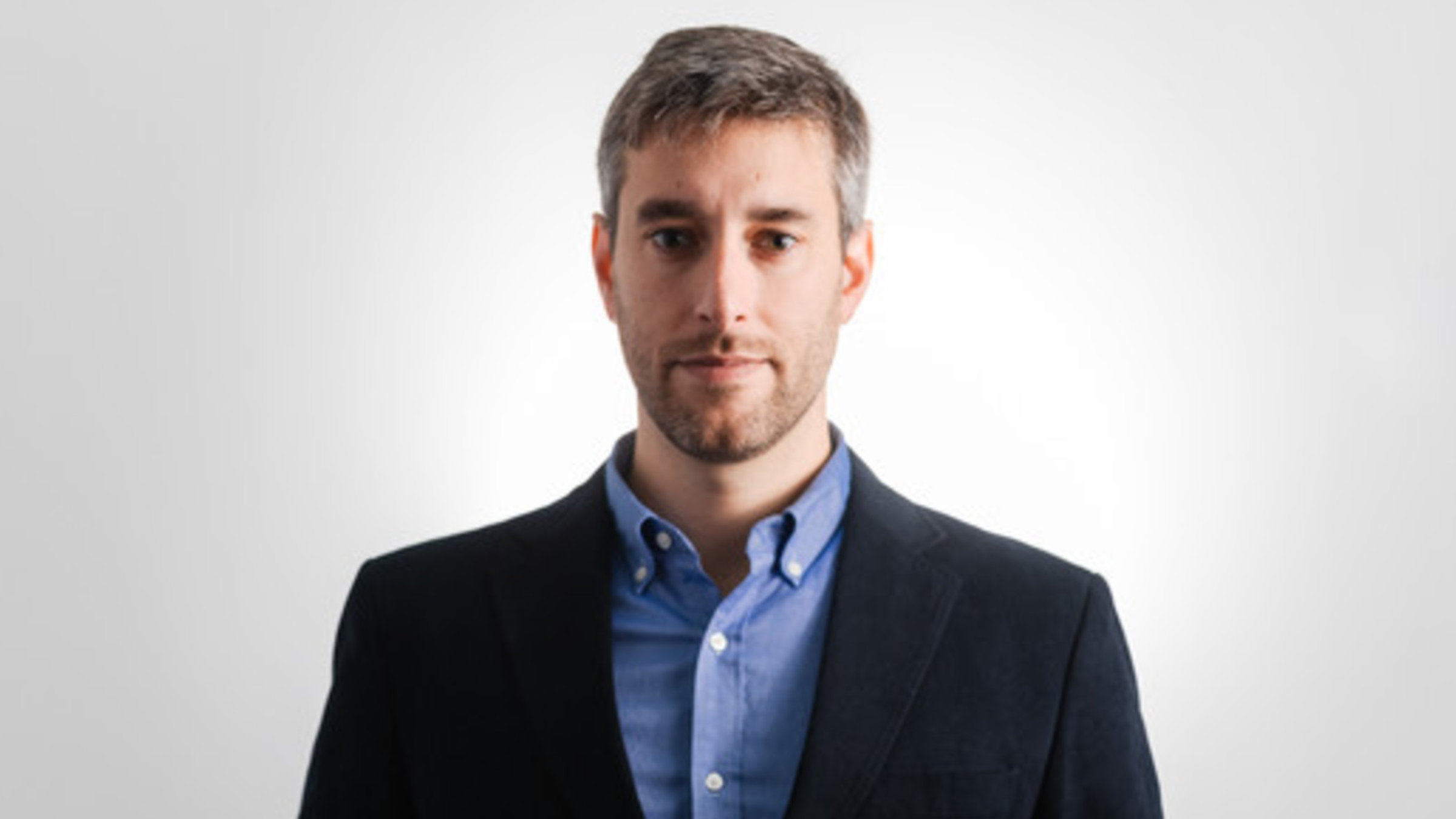 Nicolas Tilmans, Anagenex CEO
Seek­ing to 'close the loop' in drug dis­cov­ery with ma­chine learn­ing, Catalio-backed biotech emerges from se­mi-stealth
Two years af­ter se­cur­ing seed fund­ing and re­main­ing in a state of "se­mi-stealth," a San Fran­cis­co biotech keen on com­bin­ing evo­lu­tion and small mol­e­cule dis­cov­ery re­cent­ly bagged a VC round that will let it do just that.
Known as An­a­genex, the com­pa­ny an­nounced Wednes­day that it raised a $30 mil­lion Se­ries A round, se­cur­ing the at­ten­tion of Catalio Cap­i­tal Man­age­ment as lead in­vestor. A few oth­er in­vestors tagged along, such as Lux Cap­i­tal and Khosla Ven­tures.
Lux Cap­i­tal had led An­a­genex's seed round back in 2020, which net­ted the biotech $7.2 mil­lion. Ac­cord­ing to An­a­genex CEO Nico­las Tilmans, the round should last the biotech at least two years.
An­a­genex said in a state­ment that it plans to use its Se­ries A funds to "fur­ther ex­pand its nov­el da­ta gen­er­at­ing plat­form and build a ro­bust pipeline of pro­grams ad­dress­ing his­tor­i­cal­ly chal­leng­ing un­met med­ical needs."
Tilmans start­ed off by telling End­points News that in his mind, the force of evo­lu­tion is one of the strongest forces in na­ture.
"And if you can cre­ate a sys­tem that har­ness­es evo­lu­tion, you will al­most al­ways do bet­ter in bi­ol­o­gy than oth­er­wise," added the CEO, who has a PhD in bio­chem­istry out of Stan­ford.
The biotech got off the ground in 2018, af­ter Tilmans said he saw this evo­lu­tion­ary con­cept in both an­ti­body and pro­tein-based drug dis­cov­ery. So he won­dered, why not ap­ply this in small mol­e­cules? From his per­spec­tive, the im­ped­i­ment had been a lack of ways to "close the loop."
The CEO com­pared it to sub­ject­ing finch­es to evo­lu­tion­ary pres­sures and see­ing which finch­es make it through. As they re­pop­u­late over time, one could cre­ate the per­fect finch — a sim­i­lar the­o­ry posit­ed by Charles Dar­win with his finch­es.
Ac­cord­ing to An­a­genex, the plat­form now gives way to a closed loop that can be re­fined again and again, mak­ing for a di­rect­ed evo­lu­tion process, in Tilmans' words.
Af­ter tak­ing an ini­tial li­brary of po­ten­tial com­pounds (any­where from a cou­ple hun­dred mil­lion to more than a bil­lion) and screen­ing them to see if they bind to a cer­tain tar­get, re­sults are fed in­to the biotech's ma­chine learn­ing plat­form. Then, that plat­form cre­ates a nar­rowed li­brary of 1 mil­lion of more "promis­ing" com­pounds based on the re­sults of the pre­vi­ous screen. The re­fined com­pound li­brary gets screened again as re­sults are re-fed in­to the ma­chine learn­ing plat­form, and it spits out an­oth­er nar­row com­pound li­brary to be fur­ther re­fined.
The com­pa­ny will be­gin with syn­thet­ic lethal on­col­o­gy, with An­a­genex al­so tak­ing a look at cer­tain in­flam­ma­tion and car­dio­vas­cu­lar tar­gets. So far, there are three pro­grams in play: two in syn­thet­ic lethal on­col­o­gy and one in car­dio­vas­cu­lar.
Tilmans said he can see small mol­e­cules branch out in­to mul­ti­ple in­di­ca­tions akin to Keytru­da or Hu­mi­ra, which are both an­ti­bod­ies — and that is their goal.
"We don't have the lux­u­ry of Pfiz­er. So yes, any­thing we pick, we'd like to be able to have it go in­to mul­ti­ple dif­fer­ent in­di­ca­tions. But the most im­por­tant thing for us is to take a prob­lem that we're pret­ty sure we're gonna win. And we're pret­ty sure that the mar­ket at the oth­er end is go­ing to be big enough," the CEO added.
In terms of part­ner­ships, Tilmans said that there are a few on­go­ing con­ver­sa­tions, but he claims his ap­proach to part­ner­ships is marked­ly dif­fer­ent from oth­er biotech CEOs.
I want to em­pha­size that we are a ther­a­peu­tics com­pa­ny, and we want to be solv­ing prob­lems and then bring­ing the fruits of our la­bor to the pa­tient, our­selves. So that's a lit­tle bit dif­fer­ent than some of the oth­er com­pa­nies in the space. One of the ways I like to think about it is sort of like Wall Street newslet­ters. If you're telling me what things to in­vest in, maybe you should in­vest in them, and put your mon­ey where your mouth is. And that's the way we see drug dis­cov­ery.
An­a­genex cur­rent­ly has about 18 em­ploy­ees, and plans to reach 30 with­in the next 18 months or so.
In the mean­time, An­a­genex's board gets two new mem­bers as part of the raise: Catalio co-founder and part­ner George Petrochei­los as a di­rec­tor and Catalio an­a­lyst Matthew Hob­son as an ob­serv­er.