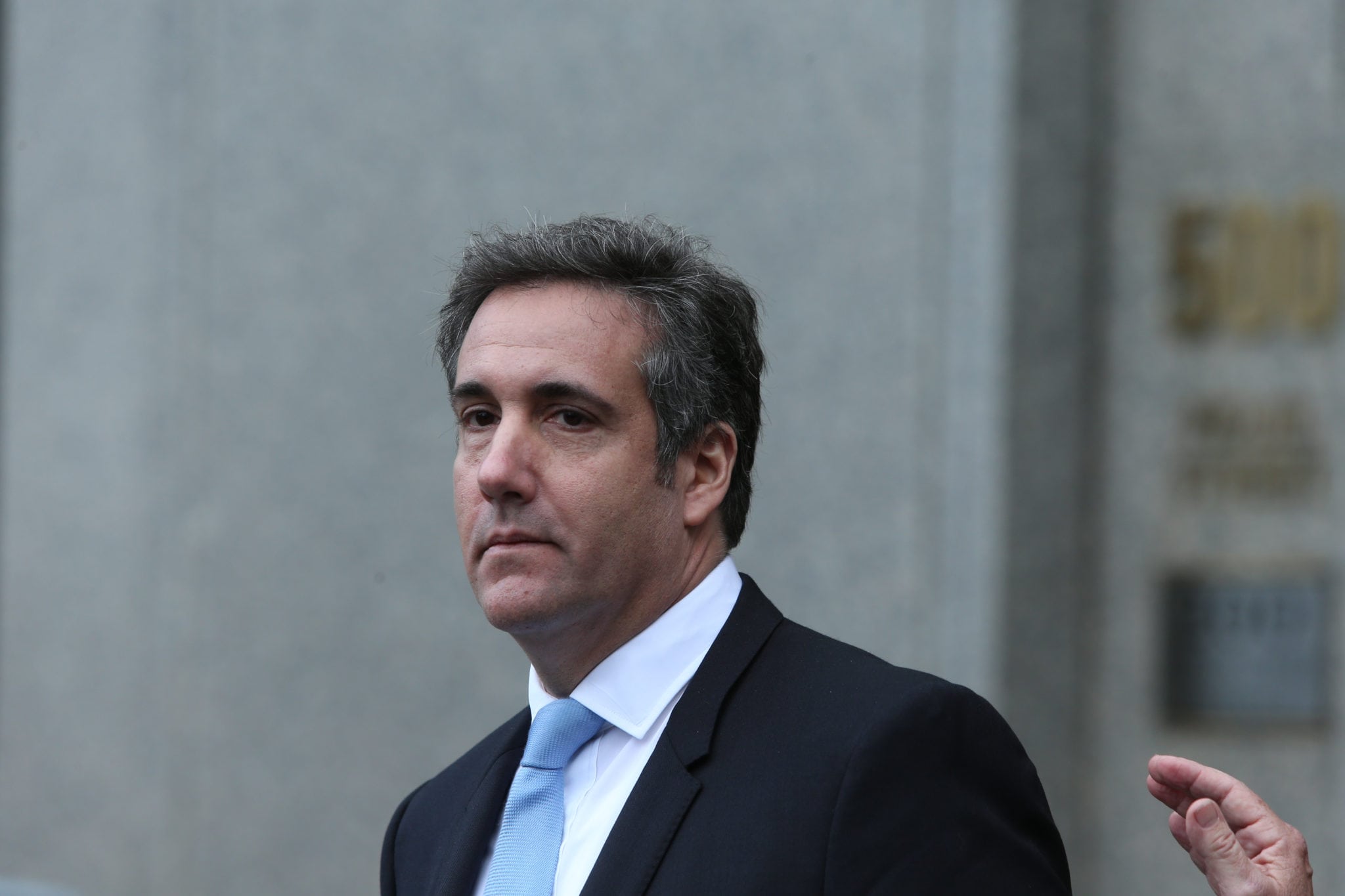 Senate Democrats issued a damning report Friday morning saying that their probe of the $1.2 million in payments Novartis made to Donald Trump's personal attorney Michael Cohen revealed that ex-CEO Joe Jimenez had extensive contacts with Cohen related to drug policy and access to the White House, and that company officials then went on to mislead the public recently with their explanation for what had happened.
The explosive charges contend that rather than the brief and inconsequential contact Novartis claimed to have had with Cohen, Jimenez was in contact with the attorney by phone on 4 occasions, with multiple email exchanges over 6 months. The communications included "the Trump administration's drug pricing proposals, Novartis's potential investment in a small drug company backed by Columbus Nova, and with regard to opioid lawsuits."
"What he was selling was a line of access to the Trump administration," said Sen. Ron Wyden in an interview with ABC News. "That would be how I would characterize it."
Novartis quickly kicked back at the Dems' report this morning, saying that they had cooperated fully with the probe and that it disagreed with its conclusion that the pharma giant had offered misleading comments.
This was Novartis' defense last May, which the senators say doesn't stand up under examination:
"Mr. Cohen had made no effort to learn anything about Novartis, or the policy issues that were of concern to Novartis specifically, or the pharmaceutical industry generally…[he] was not able to provide guidance as to how [the Trump administration] would evaluate and respond to the relevant policy issues. …[and] was not able to deliver … substantive consulting advice and insight."
According to the report, Novartis' claim that it suspended contact after one meeting in early March is simply not true, offering repeated examples of e-mail communication between Cohen and Jimenez, as they discussed investments, published articles and policy.
(C)ontrary to Novartis'

s statement that it did not

have further engagement with Mr. Cohen, the documents Novartis provided to the Senators show

that Mr. Cohen maintained regular contact with Mr. Jimenez until at least September 2017.

 Novartis' current CEO Vasant Narasimhan never communicated with Mr. Cohen.
The report goes on to state that Novartis' claim — made two months ago under Narasimhan — that the only reason it continued to pay Cohen monthly payments for a year was that it was contractually obligated to do so also appears to be untrue.
Novartis may have misled the public when the company stated that it continued to pay Mr. Cohen the full $1.2 million even after discovering that he could not provide the promised consulting services because "the contract could not be terminated at will." To the extent this assertion is true, it is because Novartis engaged in extensive negotiations that resulted in weaker and vaguer contract language than the company had initially sought. But the assertion does not appear to be correct. It appears that in fact the company could have terminated Mr. Cohen's contract.
The damning report also notes:
The initial draft contract proposal that Novartis sent to Mr. Cohen – which Mr. Cohen later modified – called explicitly for him to provide "access to key policymakers" in the Trump administration, and he represented that he would do so. In June 2017, Mr. Jimenez sent Mr. Cohen an email – "based on our conversation last week" – transmitting a six-point plan containing Novartis's list of "ideas to lower drug costs in the U.S." which, according to Novartis, was for "discussion with Trump administration" officials.

The plan included initiatives championed by the pharmaceutical industry.Mr. Cohen stated he would show the document to an unidentified third party linked to the administration, who would provide feedback on the document. Mr. Cohen promised to provide the third-party feedback to Mr. Jimenez.

Several of the Novartis proposals would later appear in the administration's drug pricing plan released in May 2018.
Andrew Intrater runs Columbus Nova, which is linked to his cousin, Viktor Vekselberg, a Russian billionaire oligarch with close ties to Russian president Vladimir Putin. According to the report, Cohen brought up an investment opportunity in Yamo Pharmaceuticals, which has ties to Columbus Nova, with Jimenez. States the report:
While Novartis had declined to invest in Yamo after a previous meeting, Mr. Cohen asked Mr. Jimenez to "check to see if it was handled properly." Within an hour, Mr. Jimenez promised to oversee the issue  personally. Key Columbus Nova personnel also serve as Yamo officials, and Columbus  Nova provided "Back Office & Finance Services" to the pharmaceutical company.
The report was written by staff for Senators Wyden, Patty Murray, Elizabeth Warren and Richard Blumenthal, who demanded more info from Novartis after the payments were revealed in May.
Company execs knew back in November that they could face a public outcry over the issue, when Robert Mueller's team came in to ask questions about the relationship. Cohen himself has been at the center of a media circus surrounding the revelation that he had paid porn star Stormy Daniels $130,000 to keep quiet about an alleged affair with Trump — writing a check from the same shell company that Novartis paid into. But Novartis never disclosed anything about the federal investigation in public filings.
Novartis quickly turned defensive once the payments were revealed, triggering a fire storm of controversy. The company quickly leaked company memos from Narasimhan conceding that the company had made a mistake and pledging to do better in the future. But the company has never offered an explanation of what the new CEO knew about the Cohen matter and when he knew it.
Novartis quickly kicked back at the report, noting:
We disagree with the report's conclusion that we issued a misleading public statement regarding the extent of our engagement with Mr. Cohen. As the documents we produced show, Novartis had one and only meeting with Mr. Cohen on March 1, 2017 and then concluded he was not able to provide the substantive consulting advice and insight for which he was hired. We never asked Mr. Cohen to perform any services on our behalf after March 1, nor did he perform any.

The only additional communication we had beyond the March 1 meeting was when Mr. Cohen initiated contact with our former CEO, Mr. Jimenez, on a handful of occasions. On one of these occasions, Mr. Cohen asked Mr. Jimenez for ideas on how to lower drug prices. In response, Mr. Jimenez provided him with a list of well-known ideas for lowering the cost of pharmaceuticals that had been discussed publicly in the industry.

As we have already acknowledged, Novartis made a mistake in entering into the contract with Michael Cohen. And in hindsight – and certainly knowing everything we know now – we should have tried to terminate the contract with Mr. Cohen regardless of our views at the time of its legal enforceability."
Senate Democrats Report: White House Access for Sale by arsalan arif on Scribd
---
Image: Michael Cohen. SHUTTERSTOCK
---
The best place to read
Endpoints News

? In your inbox.

Comprehensive daily news report for those who discover, develop, and market drugs. Join 44,900+ biopharma pros who read Endpoints News by email every day.

Free Subscription
---
---
---