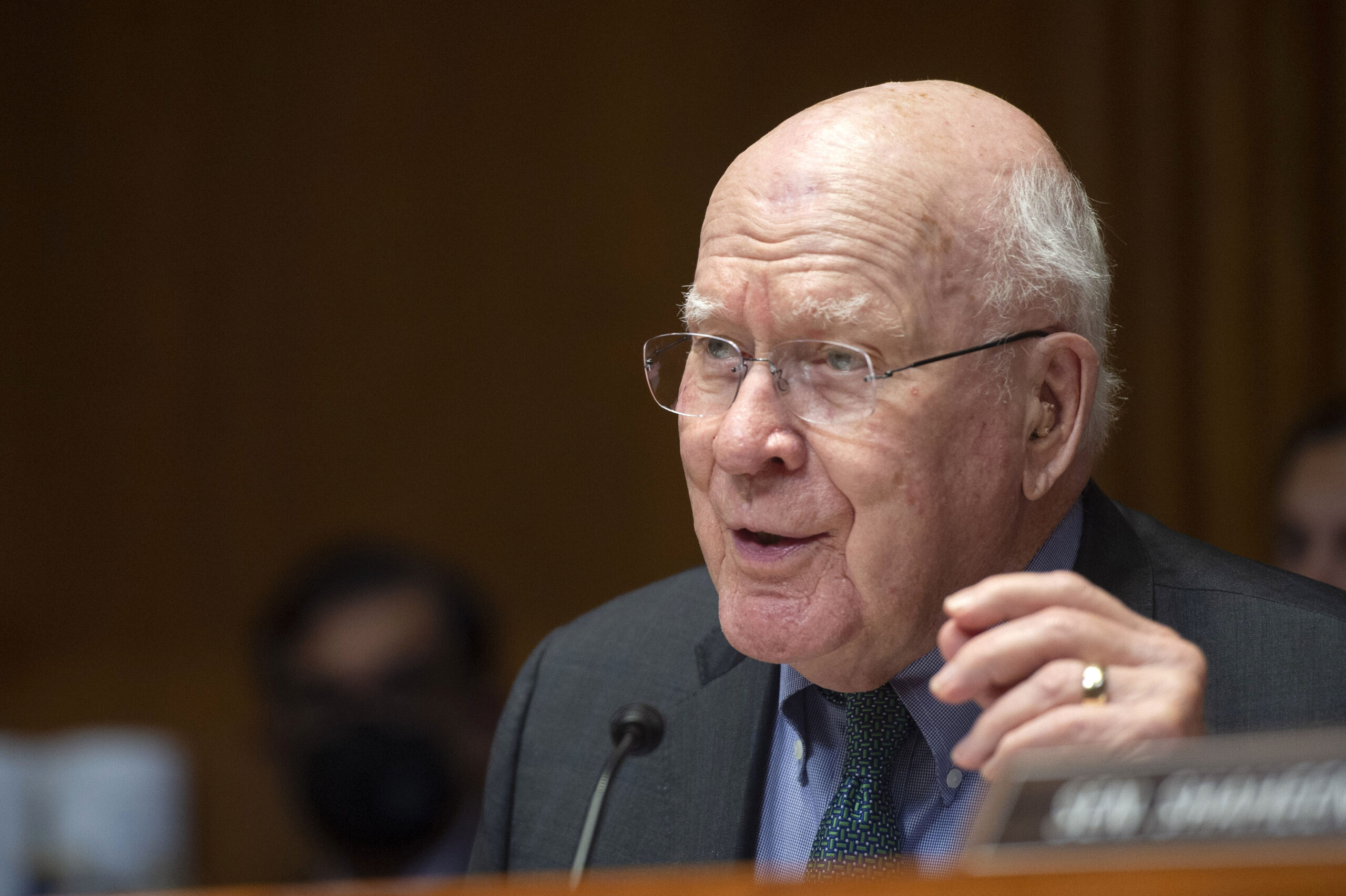 Sen. Patrick Leahy, D-Vt. (Bonnie Cash/Pool Photo via AP)
Sen­a­tors call on USP­TO to ad­dress phar­ma patent thick­ets be­fore they start
Three Re­pub­li­can and three De­mo­c­rat sen­a­tors on Wednes­day called on the US Patent and Trade­mark Of­fice to at­tack phar­ma patent thick­ets be­fore they start.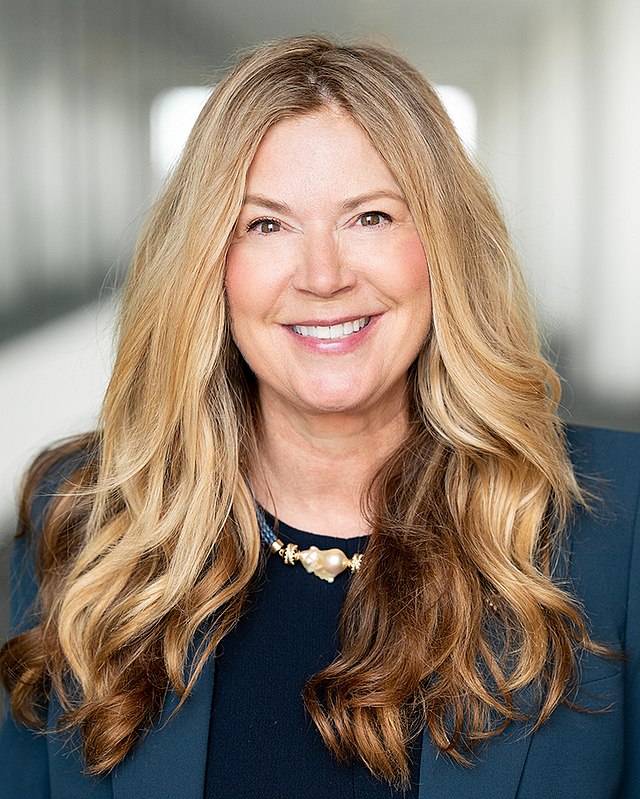 Kathi Vi­dal
The let­ter points to these patent thick­ets, or "large num­bers of patents that cov­er a sin­gle prod­uct or mi­nor vari­a­tions on a sin­gle prod­uct," which can sti­fle com­pe­ti­tion. An ex­am­ple of such a thick­et can be seen with Ab­b­Vie's Hu­mi­ra, which has been pro­tect­ed by a fortress of more than 100 patents, al­low­ing it to be mar­ket­ed with­out com­pe­ti­tion for more than 20 years as the first biosim­i­lar is com­ing from Am­gen in Jan. 2023.
"In the drug in­dus­try, with the most mi­nor, even cos­met­ic, tweaks to de­liv­ery mech­a­nisms, dosages, and for­mu­la­tions, com­pa­nies are able to ob­tain dozens or hun­dreds of patents for a sin­gle drug. This prac­tice im­pedes gener­ic drugs' pro­duc­tion, hurts com­pe­ti­tion, and can even ex­tend ex­clu­siv­i­ty be­yond the con­gres­sion­al­ly man­dat­ed patent term," the let­ter from Sens. Patrick Leahy (D-VT), John Cornyn (R-TX), Richard Blu­men­thal (D-CT), Su­san Collins (R-ME), Amy Klobuchar (D-MN) and Mike Braun (R-IN) said.
So what do they want the USP­TO to do?
Specif­i­cal­ly, the sen­a­tors ask that Kathi Vi­dal, PTO di­rec­tor, con­sid­er changes to its reg­u­la­tions and prac­tices "to ad­dress these prob­lems where they start, dur­ing ex­am­i­na­tion," adding:
While we still need con­sis­tent av­enues to ad­dress poor qual­i­ty patents af­ter is­suance, this is an op­por­tu­ni­ty to take prompt ac­tion at the preis­suance stage. We are in­ter­est­ed in your views and those of the pub­lic. We there­fore ask that your of­fice is­sue a no­tice of pro­posed rule­mak­ing or a pub­lic re­quest for com­ments by Sep­tem­ber 1, 2022 based on the fol­low­ing ques­tions, with re­spons­es due with­in six­ty days.
The ques­tions fo­cus on elim­i­nat­ing so-called "ter­mi­nal dis­claimers," which al­low ap­pli­cants to re­ceive patents that are ob­vi­ous vari­a­tions of each oth­er as long as the ex­pi­ra­tion dates match.
"Should the USP­TO re­quire a sec­ond look, by a team of patent qual­i­ty spe­cial­ists, be­fore is­su­ing a con­tin­u­a­tion patent on a first of­fice ac­tion, with spe­cial em­pha­sis on whether the claims sat­is­fy the writ­ten de­scrip­tion, en­able­ment, and def­i­nite­ness re­quire­ments of 35 U.S.C. § 112, and whether the claims do not cov­er the same in­ven­tion as a re­lat­ed ap­pli­ca­tion?" they ask. "Should there be height­ened ex­am­i­na­tion re­quire­ments for con­tin­u­a­tion patents,2toen­sure that mi­nor mod­i­fi­ca­tions do not re­ceive sec­ond or sub­se­quent patents?"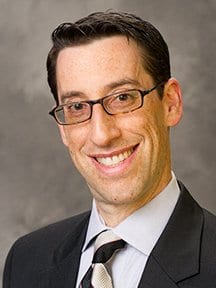 Michael Car­rie
The sen­a­tors al­so seek to con­sid­er whether the USP­TO might im­ple­ment a rule change that re­quires any con­tin­u­a­tion ap­pli­ca­tion for a patent to be filed with­in a set time frame of the ul­ti­mate par­ent ap­pli­ca­tion.
"We are con­cerned about the preva­lence of con­tin­u­a­tion and oth­er high­ly sim­i­lar patents," they added. "The Patent Act en­vi­sions a sin­gle patent per in­ven­tion, not a large port­fo­lio based on one cre­ation. But con­tin­u­a­tions now ac­count for al­most a quar­ter of all patent fil­ings. We are con­cerned this could mean the USP­TO is grant­i­ng mul­ti­ple patents for one in­ven­tion, in con­tra­ven­tion of the statu­to­ry text."
Michael Car­ri­er, dis­tin­guished pro­fes­sor at Rut­gers Law School, told End­points News on the sen­a­tors' re­quests, "Some of the leg­is­la­tion Con­gress has con­sid­ered ad­dress­es con­duct far down the line, in the lit­i­ga­tion con­text, and wouldn't ad­dress the fun­da­men­tal prob­lem. This could have a more di­rect ef­fect, tak­ing aim at a cen­tral as­pect of patent prac­tice that some have crit­i­cized for lead­ing to too many patents."