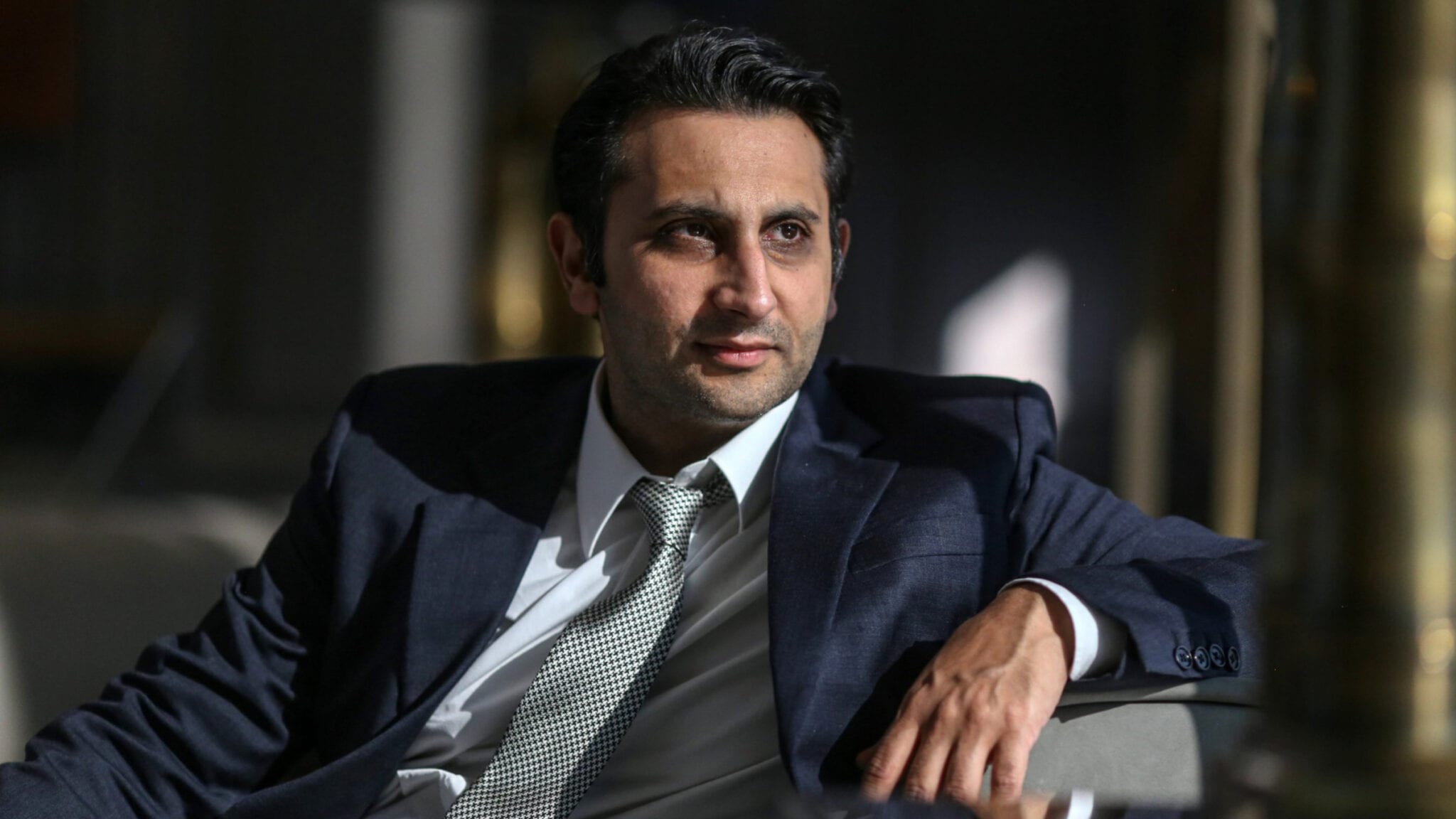 Adar Poonawalla, Serum Institute of India CEO (Dhiraj Singh/Bloomberg via Getty Images)
Serum In­sti­tute CEO, head of world's biggest vac­cine mak­er, says Covid shot pro­duc­tion was halt­ed in De­cem­ber
Tons of mon­ey, re­sources and con­struc­tion projects have been dumped in­to the pro­duc­tion of Covid-19 vac­cines, and when the Serum In­sti­tute of In­dia stepped up and pledged to pro­vide dos­es to low- and mid­dle-in­come coun­tries, it re­ceived praise from around the world.
But now, the CEO of the world's largest vac­cine man­u­fac­tur­er said Fri­day that pro­duc­tion of the vac­cine has been halt­ed since De­cem­ber, when the com­pa­ny's stock­pile hit the 200 mil­lion mark.
"I have even of­fered to give free do­na­tions to who­ev­er want­ed to take it," Adar Poon­awal­la said at the In­dia Eco­nom­ic Con­clave Fri­day, Bloomberg re­port­ed.
Poon­awal­la al­so blamed the In­di­an gov­ern­ment for the de­lay in the avail­abil­i­ty of Cov­o­vax, the Serum Covid-19 vac­cine, in its home coun­try. The vac­cine has been sold in Eu­rope and Aus­tralia, but said that the gov­ern­ment is tak­ing its time on how to im­ple­ment the vac­cine in­to its pro­gram.
When the num­ber of pos­i­tive Covid-19 cas­es sky­rock­et­ed in In­dia, the gov­ern­ment put a hold on ex­ports of vac­cines. That start­ed with the As­traZeneca jab, which Serum col­lab­o­rat­ed on. Though the ban has been lift­ed, the coun­try has been stuck with a stock­pile. CO­V­AX, the vac­cine shar­ing pro­gram, has an op­tion to buy 550 mil­lion dos­es of the shot, but is no longer re­liant on Serum as it has looked else­where amidst the ban.
In­dia now al­lows for all those above the age of 18 to get a boost­er, though Poon­awal­la called for more ex­pan­sion.
The past month has seen Serum make moves look­ing past the pan­dem­ic, as it signed a deal with UK-based biotech Wock­hardt to cre­ate a glob­al vac­cine pro­gram and build a new fa­cil­i­ty in North Wales to help build up long-term ca­pac­i­ty. It en­tered a li­cens­ing deal with Green­Light Bio­sciences, a Mass­a­chu­setts biotech, for three vac­cines, in­clud­ing one for shin­gles. On top of that, Serum's new drug dis­cov­ery pro­gram has fo­cused on the un­met need for an­tibac­te­r­i­al drugs that can bat­tle "un­treat­able su­per­bugs."
British Prime Min­is­ter Boris John­son was in Del­hi Fri­day, talk­ing about the ex­pan­sion of col­lab­o­ra­tion be­tween the two coun­tries. He high­light­ed the work that As­traZeneca and the Serum In­sti­tute have done to­geth­er on the vac­cine, and even men­tioned that he had the col­lab­o­ra­tive jab in his own arm right now.
"Which vac­ci­nat­ed more than a bil­lion peo­ple against Covid, in­clud­ing, I'm proud to say, me. I have the In­di­an jab in my arm, and a pow­er of good it did me," John­son said. "That has helped In­dia be­come … the phar­ma­cy of the world."
Mean­while, Reuters re­port­ed that low-in­come coun­tries de­clined 35 mil­lion of the As­traZeneca/Serum In­sti­tute jabs, in fa­vor of jabs made by J&J, Mod­er­na and Pfiz­er/BioN­Tech, cit­ing a longer shelf life as the rea­son be­hind the pref­er­ence.