Servi­er buys Shire's on­col­o­gy unit for $2.4B in the run-up to Takeda's fi­nal buy­out of­fer — if it makes one
If Take­da comes knock­ing on Shire's door for what would be the largest ac­qui­si­tion in 2018, it won't get the whole pack­age it was an­gling for.
Shire an­nounced it's sell­ing its on­col­o­gy busi­ness to French im­muno-on­col­o­gy com­pa­ny Servi­er for $2.4 bil­lion. The deal comes af­ter Take­da ex­pressed in­ter­est for a com­plete takeover, wooed an­a­lysts for sup­port and re­port­ed­ly sought loans to fund the ef­fort — and just days ahead of the April 25 dead­line for the Japan­ese drug­mak­er to make a bid.
Take­da clear­ly stat­ed that strength­en­ing its core ther­a­peu­tic area of on­col­o­gy (along­side gas­troin­testi­nal and neu­ro­science) was a key rea­son it want­ed to gob­ble up Shire. The Irish-head­quar­tered phar­ma, which has in­creas­ing­ly turned its fo­cus to rare dis­ease in re­cent years, had rights to chemother­a­py agent On­cas­par and pan­cre­at­ic can­cer treat­ment Onivyde, both of which are on the mar­ket. An­oth­er leukemia ther­a­py, Calas­par­gase Pe­gol, is cur­rent­ly un­der re­view. Those and all oth­er ear­ly-stage im­muno-on­col­o­gy pipeline col­lab­o­ra­tions will now go to Servi­er.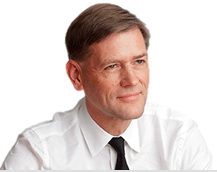 Shire CEO Flem­ming Orn­skov
"While the on­col­o­gy busi­ness has de­liv­ered high growth and prof­itabil­i­ty, we have con­clud­ed that it is not core to Shire's longer-term strat­e­gy," said CEO Flem­ming Orn­skov, the key nar­ra­tor in Shire's makeover sto­ry, in a state­ment. "We will con­tin­ue to eval­u­ate our port­fo­lio for op­por­tu­ni­ties to un­lock fur­ther val­ue and sharp­en our fo­cus on rare dis­ease lead­er­ship with se­lec­tive dis­pos­als of non-strate­gic as­sets."
The pro­ceeds from the trans­ac­tion, which is ex­pect­ed to close in this or next quar­ter, would "in­crease op­tion­al­i­ty." They might be re­turned to share­hold­ers in the form of a share buy­back, Shire says, when the Take­da of­fer pe­ri­od is over.
For Servi­er, the new as­sets of­fer an im­me­di­ate com­mer­cial pres­ence in the US. In 2017, the on­col­o­gy busi­ness gen­er­at­ed $262 mil­lion in rev­enue.
Ac­cord­ing to the com­pa­ny, its board of di­rec­tors be­gan scout­ing di­vest­ments for the on­col­o­gy busi­ness in De­cem­ber 2017, iden­ti­fy­ing "mul­ti­ple po­ten­tial strate­gic buy­ers across the US, Eu­rope and Japan" a month lat­er.
Shire's stock $SH­PG rose 2% in pre-mar­ket trad­ing, go­ing at $155.9 per share.