Servi­er says its next IDH in­hibitor has passed PhI­II, but no reg­u­la­to­ry time­line yet
Servi­er's IDH in­hibitor vo­rasi­denib has passed its Phase III tri­al in low-grade glioma, the com­pa­ny an­nounced Tues­day morn­ing. How­ev­er, it left its reg­u­la­to­ry time­line up in the air.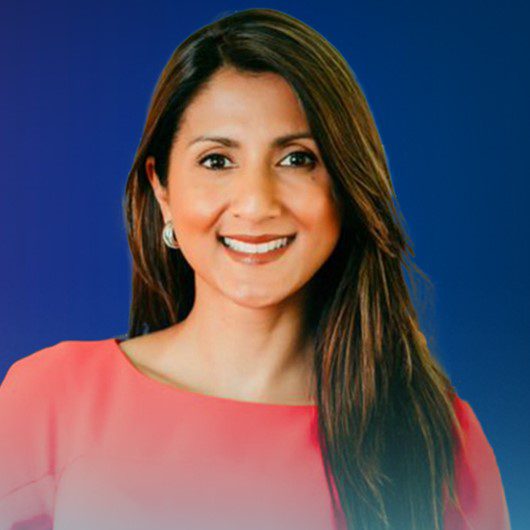 Su­san Pandya
The drug met the pri­ma­ry end­point of pro­gres­sion-free sur­vival as well as a sec­ondary end­point of time to next in­ter­ven­tion, Servi­er said. But when asked for more de­tails in an in­ter­view with End­points News, Servi­er's VP of clin­i­cal de­vel­op­ment Su­san Pandya de­clined to com­ment.
Vo­rasi­denib tar­gets tu­mors with ei­ther the IDH 1 or 2 mu­ta­tions. The for­mer is found in more than 70% of grade 2 and 3 gliomas, ac­cord­ing to a 2009 NE­JM pa­per. The lat­ter is less com­mon, and Pandya es­ti­mat­ed that around 6-8% of peo­ple who have low-grade gliomas have an IDH2 mu­ta­tion.
Servi­er ac­quired the drug along­side Tib­so­vo, an ap­proved IDH1 in­hibitor for AML and bile duct can­cer, when it bought Agios' can­cer port­fo­lio in 2020. The FDA re­cent­ly ap­proved a Tib­so­vo com­peti­tor in Rigel Phar­ma­ceu­ti­cals' Re­zlid­hia.
The IN­DI­GO tri­al en­rolled over 300 pa­tients who have un­der­gone surgery as their on­ly oth­er treat­ment and ran­dom­ized them to re­ceive ei­ther vo­rasi­denib or place­bo.
Servi­er said the safe­ty pro­file was sim­i­lar to what it had pre­vi­ous­ly pub­lished on vo­rasi­denib, but didn't give ad­di­tion­al de­tails. In a Phase I tri­al, the drug caused el­e­vat­ed liv­er en­zyme lev­els, which can lead to liv­er tox­i­c­i­ty. Pa­tients al­so had nau­sea and headaches in that tri­al.
No­tably, Servi­er didn't set a reg­u­la­to­ry time­line for when it would file for FDA ap­proval. In the press re­lease, Servi­er said, "Due to the ac­cel­er­at­ed en­roll­ment and in­ter­im ef­fi­ca­cy analy­sis out­come, the IN­DI­GO clin­i­cal tri­al is well ahead of sched­ule. Servi­er is work­ing to de­ter­mine fil­ing time­lines and adapt the vo­rasi­denib sup­ply ca­pac­i­ty."
When asked about the press re­lease, Pandya said that it in part had to do with en­rolling the study over the Covid-19 pan­dem­ic, adding that the study hit the pre-spec­i­fied num­ber of events for pro­gres­sion-free sur­vival ahead of what Servi­er es­ti­mat­ed. "I can't re­al­ly speak to ex­act­ly what our reg­u­la­to­ry time­line will look like," she said.