Servi­er shrugs off a mul­ti­mil­lion-dol­lar in­vest­ment, aban­don­ing a failed MS drug de­vel­oped by GeNeu­ro
Four years af­ter Servi­er paid $44 mil­lion in cash for the op­tion to part­ner with Gene­va-based GeNeu­ro, the French biotech is shrug­ging off the in­vest­ment of time and mon­ey and bow­ing out.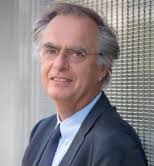 Em­manuel Canet
GeNeu­ro says that the move leaves them free to start new part­ner­ing dis­cus­sions for the glob­al rights to GN­bAC1, an ex­per­i­men­tal drug for mul­ti­ple scle­ro­sis which failed a Phase IIb tri­al just 6 months ago. That tri­al, though, set up a $13.5 mil­lion mile­stone for the last pa­tient vis­it that Servi­er was re­quired to cov­er at the be­gin­ning of this year.
Shares of GeNeu­ro $GN­RO dropped 18% on the news to­day.
The pri­ma­ry end­point of the study — which re­cruit­ed 270 pa­tients — was a re­duc­tion in brain le­sions. That failed. Re­searchers for GeNeu­ro, though, in­sist­ed that their post hoc analy­ses, rarely very con­vinc­ing, showed pos­i­tive re­myeli­na­tion and an­ti-in­flam­ma­to­ry ef­fects.
Both sides say the end of the op­tion pact came as the sole re­sult of some strate­gic re­think­ing of Servi­er's R&D plans. But GeNeu­ro is al­so end­ing an ex­ten­sion study of the MS tri­al which Servi­er had been pay­ing for as they weigh the best way to get in­to a piv­otal Phase III pro­gram.
"Based on R&D strate­gic rea­sons, Servi­er has made the dif­fi­cult choice to de­cline the op­tion to li­cense GeNeu­ro's com­pound in MS," said Servi­er R&D chief Em­manuel Canet. "We were glad to work with GeNeu­ro har­mo­nious­ly, and are proud to have con­tributed to the de­vel­op­ment of a new ap­proach to treat dis­ease pro­gres­sion, the ma­jor un­met med­ical need in MS…Servi­er be­lieves in the po­ten­tial of this ap­proach and will con­tin­ue to sup­port the com­pa­ny as a share­hold­er."