Sesen's PhI­II blad­der can­cer da­ta send stock south as in­vestors fret over safe­ty
Fol­low­ing a brand­ing makeover just last week, Sesen Bio (which used to go by Eleven Bio­ther­a­peu­tics) has pub­lished three-month da­ta for its blad­der can­cer drug Vicini­um. The re­sults have some in­vestors cau­tious, as the com­pa­ny's stock — trad­ing un­der the fresh­ly mint­ed tick­er sym­bol $SESN — is down 23% since the an­nounce­ment.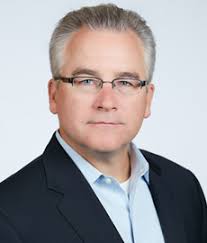 Stephen Hurly
Sesen was lit­tle more than a shell with a bank ac­count a cou­ple years ago af­ter its lead drug failed twice and it com­plet­ed a deal to li­cense out its re­main­ing pro­gram to Roche. But then the en­ti­ty ac­quired Toron­to-based Viven­tia, snag­ging its now lead drug can­di­date Vicini­um, a next-gen an­ti­body-drug con­ju­gate to treat high-grade non-mus­cle in­va­sive blad­der can­cer.
The new Vicini­um da­ta came from an on­go­ing Phase III tri­al called Vista, which en­rolled 133 pa­tients with high-grade NMIBC. These pa­tients had pre­vi­ous­ly been on BCG im­munother­a­py, a stan­dard treat­ment that doesn't al­ways de­liv­er, said Ri­an Dick­stein, an in­ves­ti­ga­tor in the tri­al.
"For those pa­tients who re­lapse or who don't re­spond at all, the stan­dard al­ter­na­tive is rad­i­cal cys­tec­to­my," Dick­stein said in a state­ment. "In a cys­tec­to­my, the blad­der is re­moved along with sur­round­ing lymph nodes and oth­er or­gans that con­tain can­cer."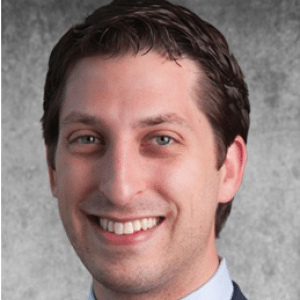 Ri­an Dick­stein
Vicini­um is a hope­ful al­ter­na­tive to los­ing the blad­der. Vicini­um was de­vel­oped us­ing the com­pa­ny's pro­pri­etary tar­get­ed pro­tein ther­a­peu­tics plat­form. The ther­a­py is com­prised of a re­com­bi­nant fu­sion pro­tein that tar­gets ep­ithe­lial cell ad­he­sion mol­e­cule (Ep­CAM) anti­gens on the sur­face of tu­mor cells to de­liv­er a po­tent pro­tein pay­load, Pseudomonas Ex­o­tox­in A.
The com­pa­ny said Ep­CAM is over­ex­pressed in NMIBC but not in healthy blad­der cells, so hom­ing in on it will hope­ful­ly de­crease tox­ic ef­fects in healthy tis­sues.
Sesen's ef­fi­ca­cy da­ta, which came from 111 pa­tients with can­cer that had not spread from the blad­der in­to mus­cle or oth­er tis­sue, showed that Vicini­um had a com­plete re­sponse rate of 43%.
Four se­ri­ous ad­verse events re­lat­ed to the treat­ment were re­port­ed in the da­ta, in­clud­ing acute kid­ney in­jury or re­nal fail­ure and cholesta­t­ic he­pati­tis, the com­pa­ny said. But 72% of the ad­verse events were classed as grade 1 or 2.
Still, the se­ri­ous ad­verse events ap­pear to have some in­vestors wor­ried, with the com­pa­ny's stock drop­ping from $3.00 per share to $2.30 by Mon­day's close.
Stephen Hurly, the com­pa­ny's pres­i­dent and CEO, said the da­ta are en­cour­ag­ing.
"The Vista tri­al three-month da­ta are en­cour­ag­ing for our com­pa­ny and the pa­tients with high-grade NMIBC who have been un­der­served for many years," Hurly said. "We have made tremen­dous progress over the last sev­er­al years to get us to where we are to­day, and I am proud of what our team has ac­com­plished. Our new name is a re­flec­tion of the jour­ney we've tak­en to get to this point and rep­re­sents our mis­sion of im­prov­ing lives. With 12-month da­ta ex­pect­ed by mid-2019, we are con­tin­u­ing to ad­vance Vicini­um to as­sess its full po­ten­tial in treat­ing this dev­as­tat­ing can­cer."