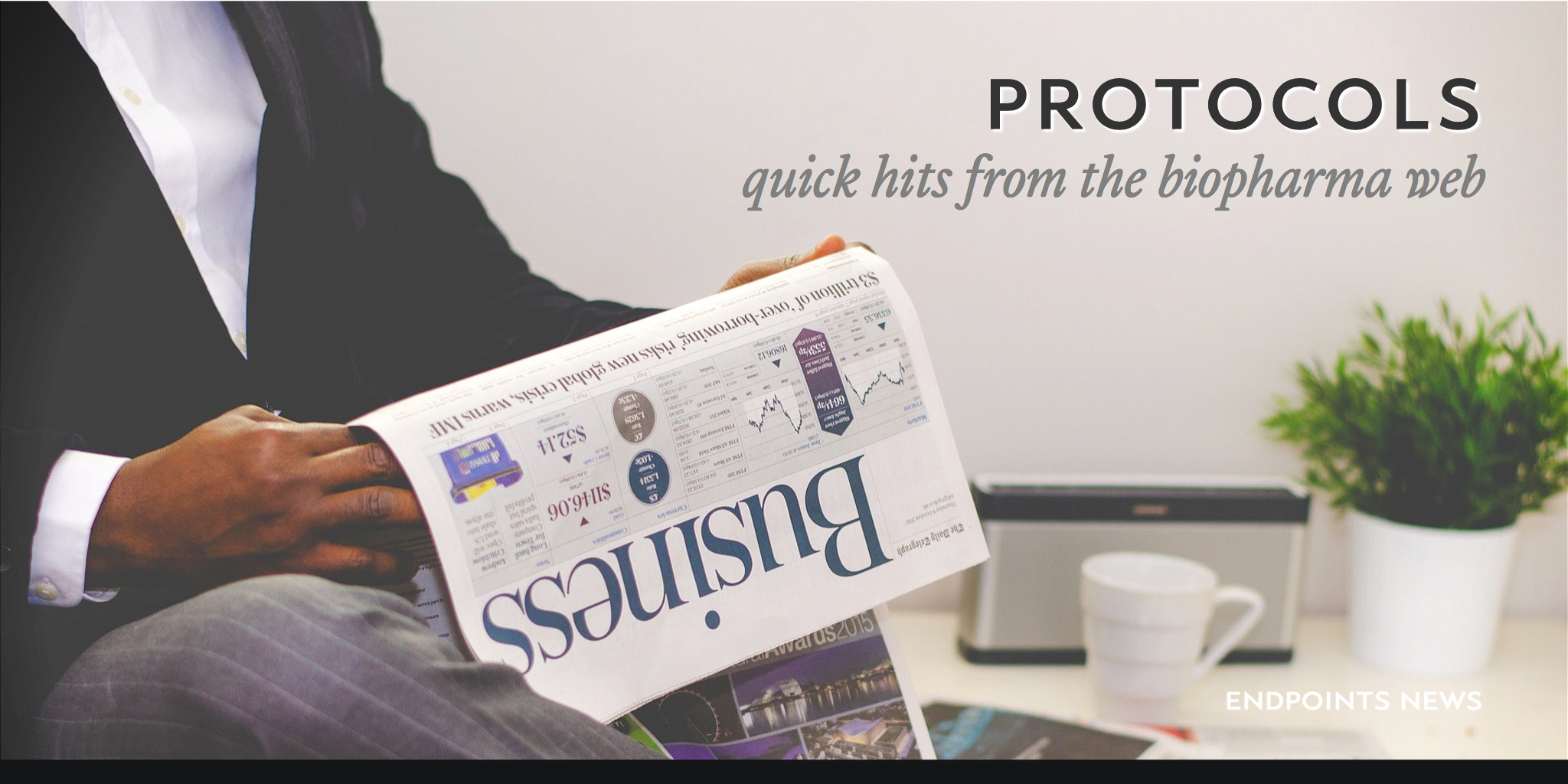 Sev­en biotech IPOs ready to roll; Cell­tri­on's Her­ceptin biosim gets sec­ond re­view at FDA
→ Re­nais­sance Cap­i­tal is track­ing 7 new biotech IPOs this week. The line­up in­cludes Ma­gen­ta, Avro­bio and Au­to­lus, all high-pro­file ven­tures that will be test­ing the mar­ket again.
→ Forty Sev­en set terms on its IPO, look­ing to sell 6.7 mil­lion shares at $14 to $16 apiece.
→ South Ko­rea's Cell­tri­on is fi­nal­ly get­ting back on track with the US reg­u­la­to­ry process for Herzu­ma, its biosim­i­lar for Her­ceptin. The com­pa­ny had filed for re­sub­mis­sion in May af­ter re­ceiv­ing a com­plete re­sponse let­ter in April; now that the re­view is re­sumed, a de­ci­sion is ex­pect­ed with­in six months. The re­ver­sal is no­table giv­en that the FDA had, just days ago, snubbed a copy­cat from Am­gen/Al­ler­gan — an­oth­er ri­val vy­ing for Roche's block­buster can­cer drug, which brought in $7 bil­lion last year. As is the case for Am­gen/Al­ler­gan's and Pfiz­er's Her­ceptin biosims, Herzu­ma is al­ready ap­proved in Eu­rope, where reg­u­la­tors are quick­er to give OKs in this cat­e­go­ry.
→ Shares of Ob­sE­va $OB­SV surged 10% Mon­day morn­ing af­ter the biotech put out word that its Phase IIb study of lin­zagolix hit the pri­ma­ry and sec­ondary end­points for en­dometrio­sis pain. The com­pa­ny tout­ed re­sults for their top three dos­es, though the two high­est dose groups achieved sig­nif­i­cant but rather mar­gin­al im­prove­ments over a place­bo, with the sug­ar pill group achiev­ing close to a 34.5% re­sponse rate com­pared to 56.4% and 56.3% for the drug arms.
→ Ver­tex $VRTX has had its prob­lems rolling out its cys­tic fi­bro­sis drugs in Eu­rope, where sin­gle pay­ers have proven stub­born­ly re­sis­tant to the price of what they see as an im­per­fect ther­a­py. Swe­den, though, has now worked out a re­im­burse­ment deal with the Boston-based biotech, mak­ing the drug avail­able to pa­tients suf­fer­ing from CF.