Se­vere job cuts at Te­va in­cite mas­sive work­er strikes, shut­ting Is­rael down
Lay­off an­nounce­ments made by the new head of gener­ics gi­ant Te­va Phar­ma­ceu­ti­cal $TE­VA have sparked mas­sive strikes in Is­rael, the com­pa­ny's head­quar­ters, briefly shut­ting down the coun­try.
Is­rael's na­tion­al la­bor union held ral­lies out­side Te­va fa­cil­i­ties, burn­ing tires in front of its of­fices, block­ing ma­jor roads (in­clud­ing the en­trance to Jerusalem), among oth­er protests. The coun­try's air­port, stock ex­change, banks, and all gov­ern­ment min­istries were tem­porar­i­ly shut down on Sun­day, the first day of Is­rael's work week. Even hos­pi­tals scaled back op­er­a­tions. Pro­test­ers held signs say­ing "Bring the failed man­age­ment of Te­va to jus­tice."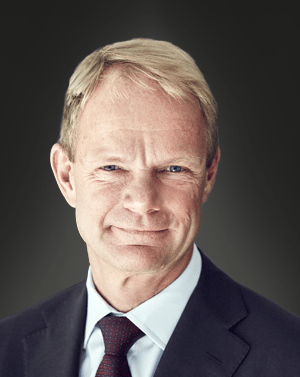 Kåre Schultz
The tur­moil is in re­sponse to Te­va's an­nounce­ment last week that it would cut 25% of its glob­al work­force thanks to the com­pa­ny's suf­fo­cat­ing debt. The com­pa­ny plans to slash 14,000 jobs world­wide, in­clud­ing 1,700 jobs in Is­rael where it will close a man­u­fac­tur­ing fa­cil­i­ty. The lay­offs strike a sen­si­tive chord in Is­rael, as the com­pa­ny is con­sid­ered a na­tion­al trea­sure and one of the largest pri­vate-sec­tor em­ploy­ers. And in Is­rael, where la­bor unions play an ac­tive role in pol­i­tics, Te­va's work­force is not tak­ing the news ly­ing down.
Pro­test­ers told lo­cal news they planned to con­tin­ue protest­ing Mon­day. One pro­test­er told Is­raeli Na­tion­al News that the ral­lies could turn vi­o­lent: "Our fac­to­ry is a tick­ing time-bomb – we have tons of ex­plo­sive ma­te­ri­als and poi­son. The whole coun­try should get ready."
Kåre Schultz, who took the reins at Te­va as CEO last month, has plead­ed to Is­rael's prime min­is­ter Ben­jamin Ne­tanyahu to see the gener­ics gi­ant's side of things. In a let­ter to Ne­tanyahu, Schultz said the com­pa­ny's fi­nan­cial cri­sis had forced him to take dras­tic mea­sures to pre­vent hos­tile takeover of the com­pa­ny. He did promise to keep Te­va's head­quar­ters (along with Schultz' own of­fice) in Is­rael, which he hoped would demon­strate Te­va's com­mit­ment to the coun­try.
Ne­tanyahu said that he and the fi­nance and econ­o­my min­is­ters would meet with the Te­va chief ex­ec­u­tive to dis­cuss the cri­sis, the Fi­nan­cial Times re­ports.
Te­va's last quar­ter­ly num­bers bring the com­pa­ny's cri­sis in­to sharp re­lief: poor fi­nan­cial re­sults and weak gener­ics prices at a time when the com­pa­ny's in­ter­nal pipeline lacks the num­ber of po­ten­tial block­busters need­ed. Te­va just cut its fi­nan­cial fore­cast, with an ear­ly in­tro­duc­tion of Co­pax­one gener­ics ex­pect­ed to bite hard. That came af­ter Te­va built up debt of close to $35 bil­lion for some bad­ly timed ac­qui­si­tions that leave the com­pa­ny auc­tion­ing off as­sets.
To add in­sult to in­jury, Te­va's close­ly-watched suc­ces­sor to Co­pax­one flunked out in the clin­ic this year, which sur­prised no one fol­low­ing that mul­ti­ple scle­ro­sis pro­gram.
Te­va's planned job cuts and fa­cil­i­ty clo­sures are part of the com­pa­ny's larg­er plan to bring $3 bil­lion back on­to the books by 2019. Among oth­er strate­gies, Schultz has al­so told in­vestors Te­va will be in­creas­ing its drug prices or stop man­u­fac­tur­ing them al­to­geth­er.
"With pric­ing dy­nam­ics, I think it's rea­son­able and re­spon­si­ble to reach a sus­tain­able price lev­el," Schultz told the Fi­nan­cial Times.