With $270M in new funds, Shankar Ra­maswamy looks be­yond Roivant in scal­ing his gene ther­a­py 'con­sol­i­dat­ed en­gine'
Shankar Ra­maswamy doesn't in­tend to re­peat the Roivant play­book that his broth­er start­ed eight years ago. In­stead, he wants to con­sol­i­date the gene ther­a­py process and be the go-to shop in a field that has rid­den a rocky road for many years.
Amid a bear mar­ket, he and his 160-em­ploy­ee biotech have reeled in a $270 mil­lion Se­ries C.
"Notwith­stand­ing the broad­er mar­ket con­di­tions, I think we are build­ing a very dif­fer­ent type of com­pa­ny that I think re­sem­bles what we've seen in oth­er modal­i­ties, whether it's in mR­NA, or mon­o­clon­al an­ti­bod­ies, or RNAi tech­nolo­gies," Ra­maswamy told End­points News.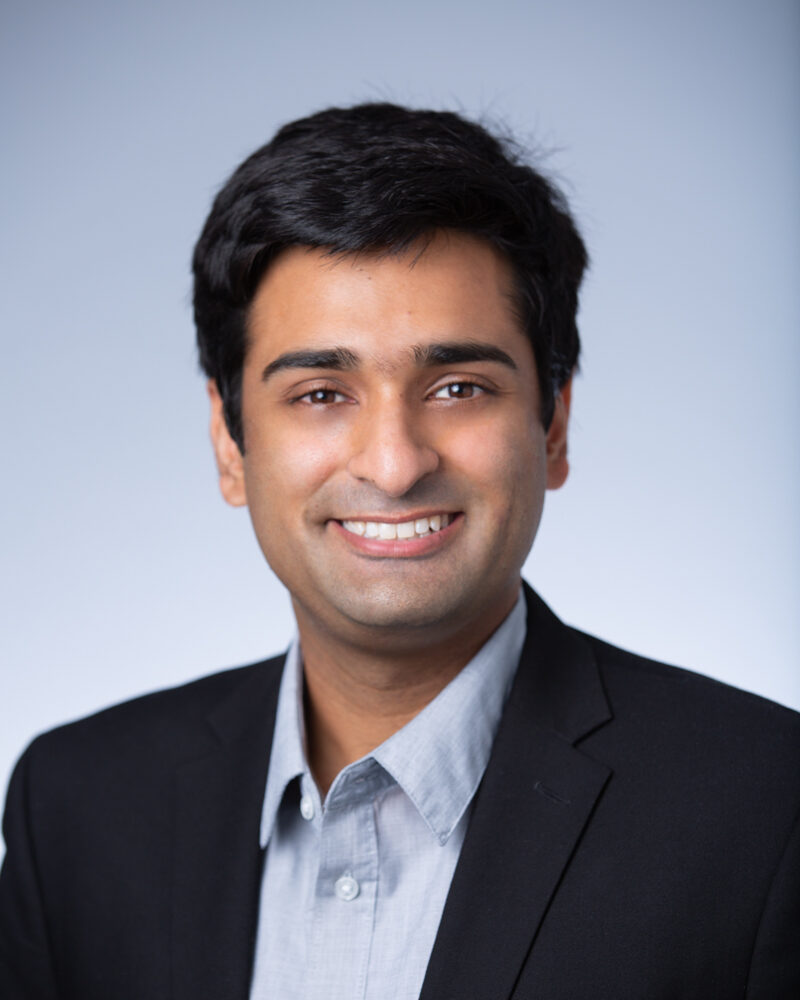 Shankar Ra­maswamy
Those all have "dom­i­nant lead­ers." Gene ther­a­py, he con­tends, doesn't, as the field has "suf­fered from frag­men­ta­tion." Kriya Ther­a­peu­tics, his biotech, wants to be the "con­sol­i­dat­ed en­gine," Ra­maswamy said.
The Roivant ap­proach that his broth­er em­barked up­on has "pros and cons," but Kriya doesn't want to ex­per­i­ment with the Vant-build­ing the­o­ry. In­stead, the younger Ra­maswamy wants to han­dle man­u­fac­tur­ing, re­search, var­i­ous tech­nol­o­gy work and the po­ten­tial gold mine of ther­a­peu­tic de­vel­op­ment un­der one uni­fied com­pa­ny, spread across a 51,000-square-foot fa­cil­i­ty in Re­search Tri­an­gle Park, NC and a unit in Red­wood City, CA.
With more than a dozen ther­a­peu­tic pro­grams in the works, Kriya hopes to en­ter its first hu­man tri­al next year. Ra­maswamy said the four main ther­a­peu­tic ar­eas — oph­thal­mol­o­gy, on­col­o­gy, rare dis­ease and chron­ic dis­ease — are in rel­a­tive tan­dem and will un­der­go clin­i­cal de­vel­op­ment in par­al­lel.
"[W]e re­al­ly see val­ue in the scale that is nec­es­sary to suc­cess­ful­ly pros­e­cute gene ther­a­py de­vel­op­ment and these dif­fer­ent fo­cus ar­eas ac­tu­al­ly have very close syn­er­gies with one an­oth­er. Where im­prove­ments in the de­sign of a vec­tor in type 1 di­a­betes may have di­rect ap­pli­ca­tion to some of our pro­grams for sol­id tu­mors," the Kriya CEO said.
The 160-em­ploy­ee com­pa­ny has a pres­i­dent for each of its four core units and mul­ti­ple lead­ers for its core ther­a­peu­tic ar­eas. Lead­ing the man­u­fac­tur­ing unit is for­mer AveX­is head of glob­al man­u­fac­tur­ing Britt Pet­ty. There are mul­ti­ple for­mer Vant lead­ers in the house: Melis­sa Rhodes, Ilise Lom­bar­do, Ku­nal Kish­nani, Michele Stone and oth­ers.
In three years, Ra­maswamy, a for­mer chief busi­ness of­fi­cer at Ax­o­vant, has been able to con­vince in­vestors to pump about half a bil­lion dol­lars in­to Kriya. Join­ing Pa­tient Square in the Se­ries C were Blue­bird Ven­tures, CAM Cap­i­tal, Dex­cel Phar­ma, Fore­site Cap­i­tal, JDRF T1D Fund, Lightswitch Cap­i­tal, Narya Cap­i­tal, QVT, Tran­shu­man Cap­i­tal and oth­er names kept un­der wraps. The fi­nanc­ing haul comes 10 months af­ter a $100 mil­lion Se­ries B.
Pa­tient Square man­ag­ing part­ner Jim Mom­tazee called the round "pre­or­dained."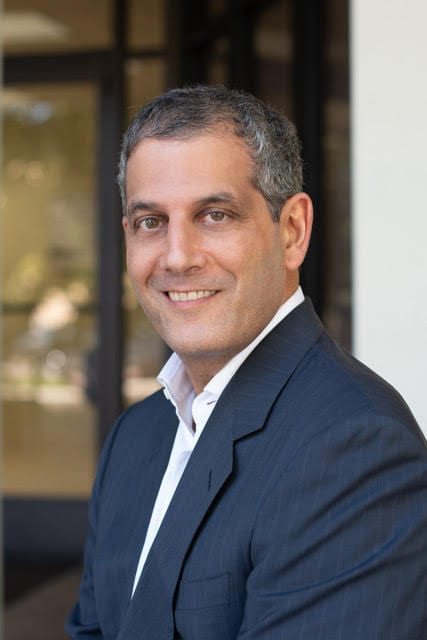 Jim Mom­tazee
"We were an­tic­i­pat­ing there like­ly would be an­oth­er pri­vate fi­nanc­ing on the back end of the Se­ries B," Mom­tazee said in a joint in­ter­view with Ra­maswamy.
The in­vestor — a big be­liev­er in the el­der Ra­maswamy who found­ed the SPAC that helped take Roivant pub­lic — said the bear mar­ket wasn't the gov­ern­ing rea­son be­hind the sizes of the Se­ries C, but rather the vast po­ten­tial in front of Kriya.
"Gene ther­a­py is prob­a­bly the most in­ter­est­ing area of med­i­cine right now," Mom­tazee said.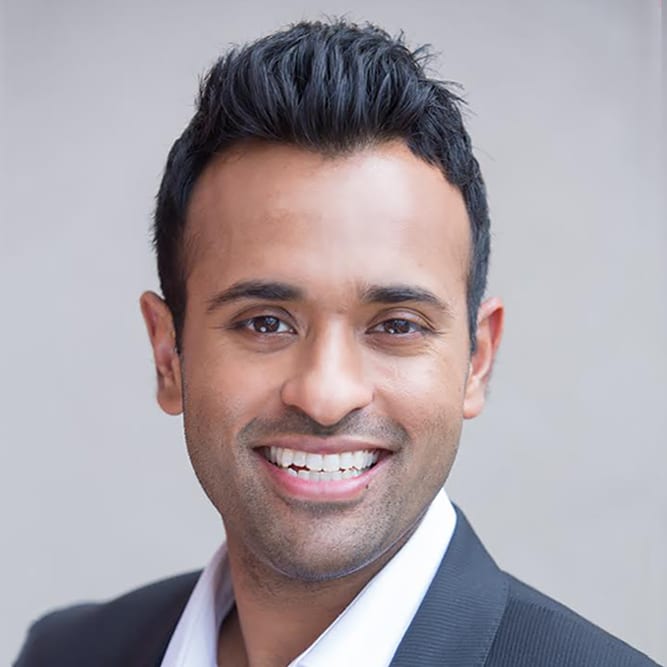 Vivek Ra­maswamy
As Ra­maswamy dives in­to gene ther­a­py, his old­er broth­er, Roivant founder Vivek, is launch­ing in­to his next bet be­yond biotech: lead­ing an as­set man­age­ment firm that wants to rid com­pa­nies of pol­i­tics and rather fo­cus on "ex­cel­lence." That firm peeled back the cov­er last week.
Vivek is not in­volved in Kriya, the com­pa­ny said.