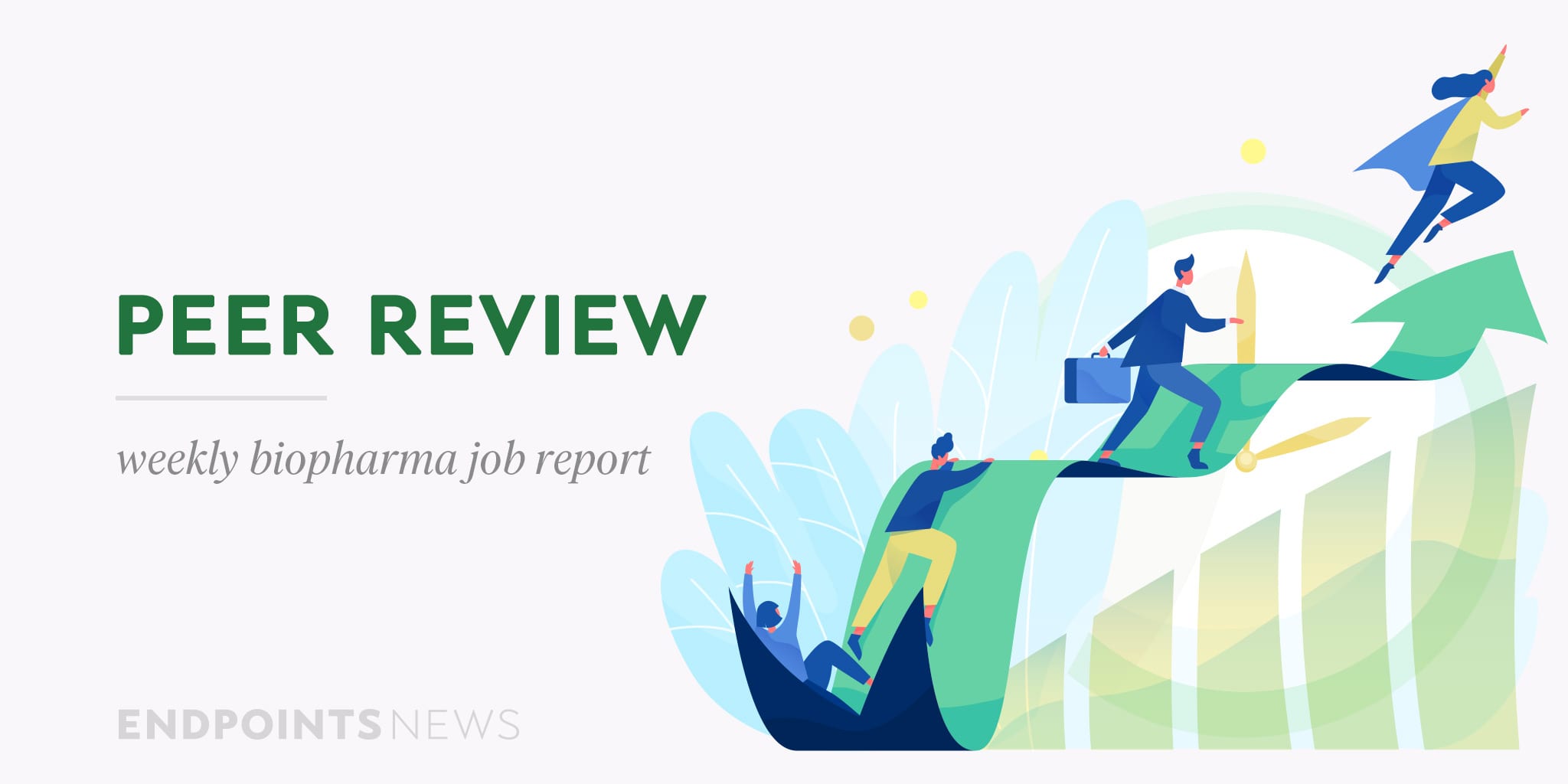 Shehnaaz Suli­man dives back in­to Alzheimer's at Alec­tor; Pyx­is re­cruits Spring­Works founder Lara Sul­li­van as CEO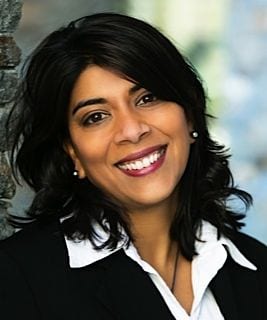 Shehnaaz Suli­man
Amid Shehnaaz Suli­man's lengthy re­sume it could be easy to miss her stint lead­ing ear­ly-stage Alzheimer's R&D at Genen­tech, where she over­saw a pro­gram for the ill-fat­ed crenezum­ab and ini­ti­at­ed one of the first pre­ven­tion stud­ies around the dev­as­tat­ing neu­rode­gen­er­a­tive dis­ease. But it is this ex­pe­ri­ence that she — af­ter think­ing long and hard about her next ca­reer move over the past months — will be lean­ing heav­i­ly on as the first pres­i­dent and COO of Alec­tor.
Re­turn­ing to the dis­ease area af­ter spend­ing some years ad­vis­ing and work­ing for sev­er­al com­pa­nies on oth­ers, most re­cent­ly as SVP of cor­po­rate de­vel­op­ment and strat­e­gy at Ther­a­vance, Suli­man sees rea­son to be com­pelled by Alec­tor's pi­o­neer­ing work in im­muno-neu­rol­o­gy, which is fast ap­proach­ing a piv­otal test loom­ing next year.
"The field has evolved in terms of the so­phis­ti­ca­tion with which we are now able to both iden­ti­fy as well as cor­re­late bio­mark­ers with clin­i­cal out­comes," she told End­points News.
That in­cludes the work that some of her old col­leagues from Genen­tech are now do­ing at De­nali, just down the road on Oys­ter Point Boule­vard in South San Fran­cis­co. At Alec­tor, their big idea is that ge­net­ic mu­ta­tions and the ag­ing process ac­cel­er­ate senes­cence or de­te­ri­o­ra­tion of the brain im­mune cells. Restor­ing a healthy im­mune sys­tem can ad­dress those is­sues — and with her ex­pe­ri­ence lead­ing clin­i­cal tri­als in mild-to-mod­er­ate Alzheimer's "I al­most in­tu­itive­ly un­der­stood how this ap­proach could be a game-chang­er."
In her new role Shehnaaz has broad re­spon­si­bil­i­ty over day-to-day op­er­a­tions in every­thing rang­ing from pre­clin­i­cal de­vel­op­ment to po­ten­tial com­mer­cial­iza­tion strat­e­gy. A key at­trac­tion for the job is to part­ner with Arnon Rosen­thal, founder and CEO, in fig­ur­ing out how to scale the or­ga­ni­za­tion while pre­serv­ing the agili­ty through which the biotech has cre­at­ed 14 can­di­dates and ush­ered four of them in­to the clin­ic with­in five years.
"Arnon is a tow­er­ing leader in the field of neu­rode­gen­er­a­tion and he has built an in­cred­i­ble team," she said.
She now plans to help grow that team from 117 to be­tween 120 and 140 by the end of the year. And they have got­ten more ex­perts on board for the scale-up: Alec­tor an­nounced this morn­ing that Genen­tech vet Richard Scheller and Stan­ford pro­fes­sor Thomas Süd­hof, renowned neu­ro­sci­en­tists, will co-chair their strate­gic port­fo­lio ad­vice and re­view com­mit­tee. — by Am­ber Tong
---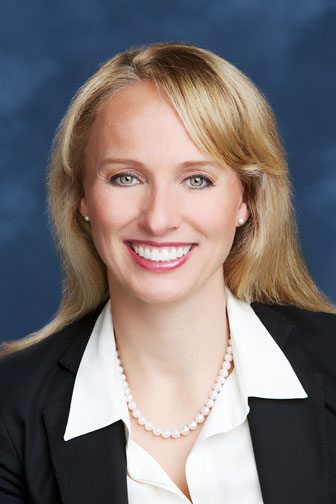 Lara Sul­li­van
Lara Sul­li­van was deep in­to seed stage on­col­o­gy op­por­tu­ni­ties, just wrap­ping up a round for a stealth pre­clin­i­cal play­er when she came across the team at Pyx­is On­col­o­gy this sum­mer.
"I im­me­di­ate­ly rec­og­nized the trans­for­ma­tive po­ten­tial of Pyx­is's nov­el bi­o­log­i­cal ap­proach­es built on the tech­nol­o­gy out of Tom Gajew­s­ki's lab at Uni­ver­si­ty of Chica­go," she told End­points News. "The en­thu­si­asm in the sci­en­tif­ic com­mu­ni­ty for Tom's work com­bined with the horse­pow­er that was al­ready in place through the Se­ries A syn­di­cate of Long­wood, Leaps by Bay­er, Agent Cap­i­tal and Ipsen made it a no-brain­er to jump on board."
As the new CEO of the com­pa­ny, suc­ceed­ing Long­wood part­ner David Stein­berg, she will keep the team laser-fo­cused on the ear­ly pipeline while bring­ing in the right part­ners for the plat­form, which iden­ti­fies new tar­gets for can­cer im­munother­a­py from the tu­mor mi­croen­vi­ron­ment. CSO Ronald Herb­st, who joined in Oc­to­ber, has helped "set our sci­en­tif­ic strate­gies and rapid­ly at­tract tal­ent," Sul­li­van said, and their biggest chal­lenge right now re­mains the tech­ni­cal one of pick­ing the right drugs for the right pa­tient pop­u­la­tions.
It has been a year since Sul­li­van left Spring­Works, the biotech she helped spin out of Pfiz­er with mid- to late-stage can­di­dates that didn't make the cut for in­ter­nal de­vel­op­ment.
"I've al­ways felt strong­ly that great sci­ence de­serves the op­por­tu­ni­ty to de­clare it­self, and that at­tri­tion of great sci­ence (whether at dis­cov­ery or clin­i­cal stage) dri­ven by in­suf­fi­cient bud­get or in­ef­fi­cient op­er­a­tions is in­ex­cus­able," she said.
With $22 mil­lion in Se­ries A fund­ing from deep pock­et­ed in­vestors and an ex­pe­ri­enced team in place, she is count­ing on Pyx­is to tack­le the chal­lenge head on. — by Am­ber Tong
---
→ More changes at com­ing at Bris­tol-My­ers Squibb. Just a day af­ter con­firm­ing BD chief Paul Bion­di's de­par­ture, the phar­ma gi­ant said John Elick­er, EVP of cor­po­rate af­fairs and in­vestor re­la­tions, is set to re­tire by the end of March next year. His role will be split in­to two: Kathryn Met­calfe, the chief com­mu­ni­ca­tions of­fi­cer of CVS Health, has been poached to take on the lead in cor­po­rate af­fairs; 13-year vet­er­an Tim Pow­er is be­ing pro­mot­ed to head of in­vestor re­la­tions.
→ Fol­low­ing an FDA OK for its be­ta-tha­lassemia drug Re­blozyl, Ac­celeron Phar­ma has wooed Jay Back­strom, the CMO of its part­ner Cel­gene, to the new­ly cre­at­ed role of head of R&D. Back­strom moves as Cel­gene is be­ing in­te­grat­ed in­to Bris­tol-My­ers Squibb af­ter a $74 bil­lion ac­qui­si­tion. Back­strom's pre­vi­ous stints span Pharmion, Mar­i­on Mer­rell Dow and Quin­tiles.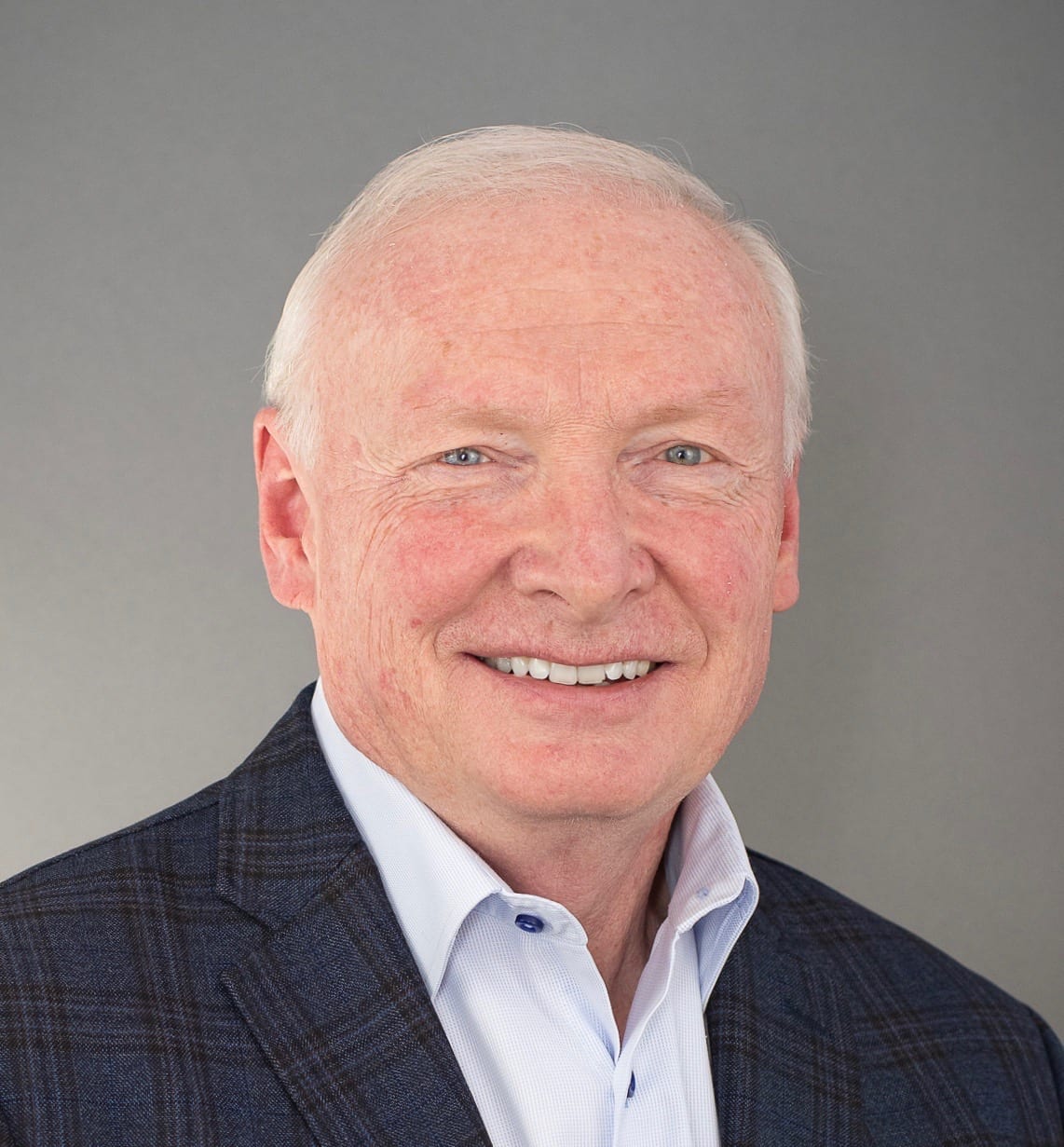 James Burns
→ San-Diego-based Lo­cana — which launched ear­li­er this year based on ge­net­ic re­search from UC San Diego pro­fes­sor Gene Yeo's lab — has tapped James Burns to run the com­pa­ny as CEO. Burns suc­ceeds Jef­frey Os­trove, who will con­tin­ue to serve as a board di­rec­tor. Burns joins af­ter a stint as CEO of Case­bia, lead­ing the team in de­vel­op­ing new CRISPR/Cas9 ther­a­peu­tics to treat blood dis­or­ders. Burns al­so brings ex­pe­ri­ence from his time at Sanofi-Gen­zyme to the role.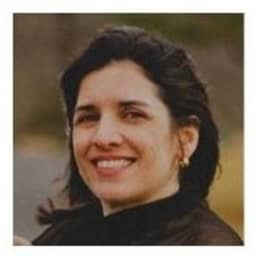 Leila Al­land
→ PMV Phar­ma has wel­comed Leila Al­land to the fold as CMO, help­ing push the p53 drug it re­ceived $74 mil­lion back in 2017 to test in hu­mans. Most re­cent­ly, Al­land served in the same role at Af­fimed and has pre­vi­ous­ly held stints at Tarve­da Ther­a­peu­tics, As­traZeneca, Bris­tol-My­ers Squibb, No­var­tis and Scher­ing-Plough.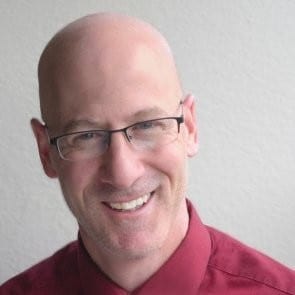 Eli Wal­lace
→ Af­ter drop­ping their bid to re­claim Ei­dos af­ter three of­fer re­jec­tions, Neil Ku­mar-led Bridge­Bio Phar­ma has ap­point­ed Eli Wal­lace as the com­pa­ny's CSO in res­i­dence for on­col­o­gy. Wal­lace joins the com­pa­ny af­ter a stint as CSO at Pelo­ton Ther­a­peu­tics, the can­cer biotech Mer­ck snapped up for $2.2 bil­lion. Pri­or to Pelo­ton, Wal­lace served in the med­i­c­i­nal chem­istry de­part­ment at Ar­ray Bio­Phar­ma — where he led re­search that pro­duced eight chem­i­cal en­ti­ties for the treat­ment of can­cer, in­clud­ing Mek­tovi.
→ Take­da–part­nered I/O play­er Shat­tuck Labs has ap­point­ed Casi DeY­oung as CBO. DeY­oung hops aboard af­ter serv­ing as COO at Im­mune­Sen­sor Ther­a­peu­tics. Pri­or to Im­mune­Sen­sor, DeY­oung was CBO of Mir­na Ther­a­peu­tics and had var­i­ous ex­ec roles at Rea­ta Phar­ma­ceu­ti­cals, EMD Phar­ma­ceu­ti­cals and Mer­ck KGaA.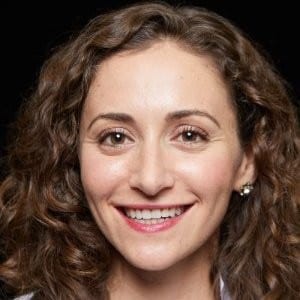 Julie Grant
→ Julie Grant and Bren­dan Dick­in­son have been pro­mot­ed to gen­er­al part­ner at Canaan Part­ners, the Sil­i­con Val­ley-based VC firm known for jump­ing in ear­ly. Grant joined in 2013 as an as­so­ciate, af­ter a stint at Genen­tech, while Dick­in­son start­ed in 2010. Grant is the fourth woman in the com­pa­ny to be­come GP.
→ Roche has a slew of up­com­ing changes to its board of di­rec­tors and cor­po­rate ex­ec­u­tive com­mit­tee. As an­nounced in Ju­ly 2018, An­dreas Oeri will re­tire from the board along with John Bell — their pro­posed suc­ces­sors are Jörg Duschmalé and CEO of Swiss Life Group Patrick Frost re­spec­tive­ly. In ad­di­tion, Clau­dia Böck­stiegel, the cur­rent head of le­gal of the di­ag­nos­tics di­vi­sion, will suc­ceed gen­er­al coun­sel Got­tlieb Keller, who is step­ping out and in­to re­tire­ment. An­nette Luther, cur­rent­ly gen­er­al man­ag­er of Roche Di­ag­nos­tics In­ter­na­tion­al, will take over for Keller as sec­re­tary to the board of di­rec­tors.
→ Af­ter se­cur­ing FDA ap­proval for its con­tro­ver­sial lead drug El­zon­ris in use for blas­tic plas­ma­cy­toid den­drit­ic cell neo­plasm (BPD­CN), on­col­o­gy-fo­cused drug de­vel­op­er Stem­line Ther­a­peu­tics has pro­mot­ed Robert Fran­co­mano from the role of SVP, glob­al head of com­mer­cial med­ical af­fairs to that of CCO. Fran­co­mano has held po­si­tions at Bax­al­ta, Pfiz­er, GSK and As­traZeneca — where he played a role with­in the com­pa­ny's breast can­cer fran­chise.
→ Af­ter mak­ing its de­but on the Hong Kong Stock Ex­change with a $285 mil­lion IPO in Feb­ru­ary, CStone Phar­ma­ceu­ti­cals has brought on Shirley Zhao as gen­er­al man­ag­er for Greater Chi­na and head of com­mer­cial. Pre­vi­ous­ly, Zhao was the coun­try GM for Bris­tol-My­ers Squibb, where she spear­head­ed the launch for Op­di­vo, the first PD-1 in­hibitor to en­ter the Chi­nese mar­ket. Be­fore that, Zhao had the same job at Gen­zyme and Al­ler­gan.
→ Fresh off a $114 mil­lion round led by Sam­sara and with big plans for its CAR-NK plat­form, Nkar­ta Ther­a­peu­tics has re­cruit­ed On­coMed vet Yvonne Li as SVP, fi­nance and for­mer On­cBio­Mune Phar­ma­ceu­ti­cals CMO Bri­an Bar­nett as SVP, clin­i­cal de­vel­op­ment.
→ Last year Sue Dil­lon and Karyn O'Neil left J&J to launch fledg­ling Aro Bio­ther­a­peu­tics, and now the com­pa­ny has wel­comed Scott Green­berg as VP, busi­ness de­vel­op­ment and al­liance man­age­ment. Green­berg joins Aro af­ter a stint as VP, head of op­er­a­tions at Roivant Sci­ences. Pri­or to that, Green­berg spent more than a decade at Cel­gene — now swal­lowed by Bris­tol-My­ers in a $74 bil­lion deal — and Gold­man Sachs.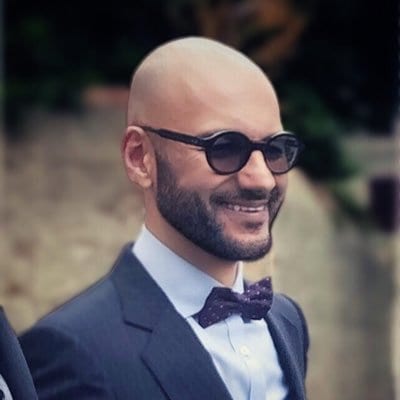 Sean Khozin
→ Ex-FDA of­fi­cial Sean Khozin has made the leap to join Janssen R&D as their glob­al head of da­ta strat­e­gy. Khozin was the for­mer as­so­ciate di­rec­tor for the FDA On­col­o­gy Cen­ter of Ex­cel­lence and found­ing di­rec­tor of the agency's In­for­ma­tion Ex­change and Da­ta Trans­for­ma­tion (IN­FORMED). Khozin al­so found­ed SKMD, where he was CMO, and Hel­loHealth.
→ Parex­el — which re­cent­ly part­nered up with Vivek Ra­maswamy's Roivant-spawned Data­vant to em­brace re­al world ev­i­dence — has snatched up some reg­u­la­to­ry pros from the US and UK to join its team. All four will serve as tech­ni­cal vice pres­i­dents. The ad­di­tions in­clude: Mark Birse, for­mer MHRA deputy di­rec­tor of in­spec­tion, en­force­ment and stan­dards di­vi­sion; Philip Crook­er, drug de­vel­op­ment at­tor­ney; Lynne En­sor, who served as FDA act­ing deputy di­rec­tor of the of­fice of process and fa­cil­i­ties; and Yuex­ia Li, most re­cent­ly the FDA deputy di­rec­tor of the of­fice of pro­gram and reg­u­la­to­ry op­er­a­tions.
→ San Fran­cis­co start­up Verge Ge­nomics has ap­point­ed Thomas Large, the cur­rent CEO and co-founder of Blue Oak Phar­ma­ceu­ti­cals, and James Sum­mers, for­mer VP of neu­ro­science re­search at Ab­b­Vie, to its sci­en­tif­ic ad­vi­so­ry board.