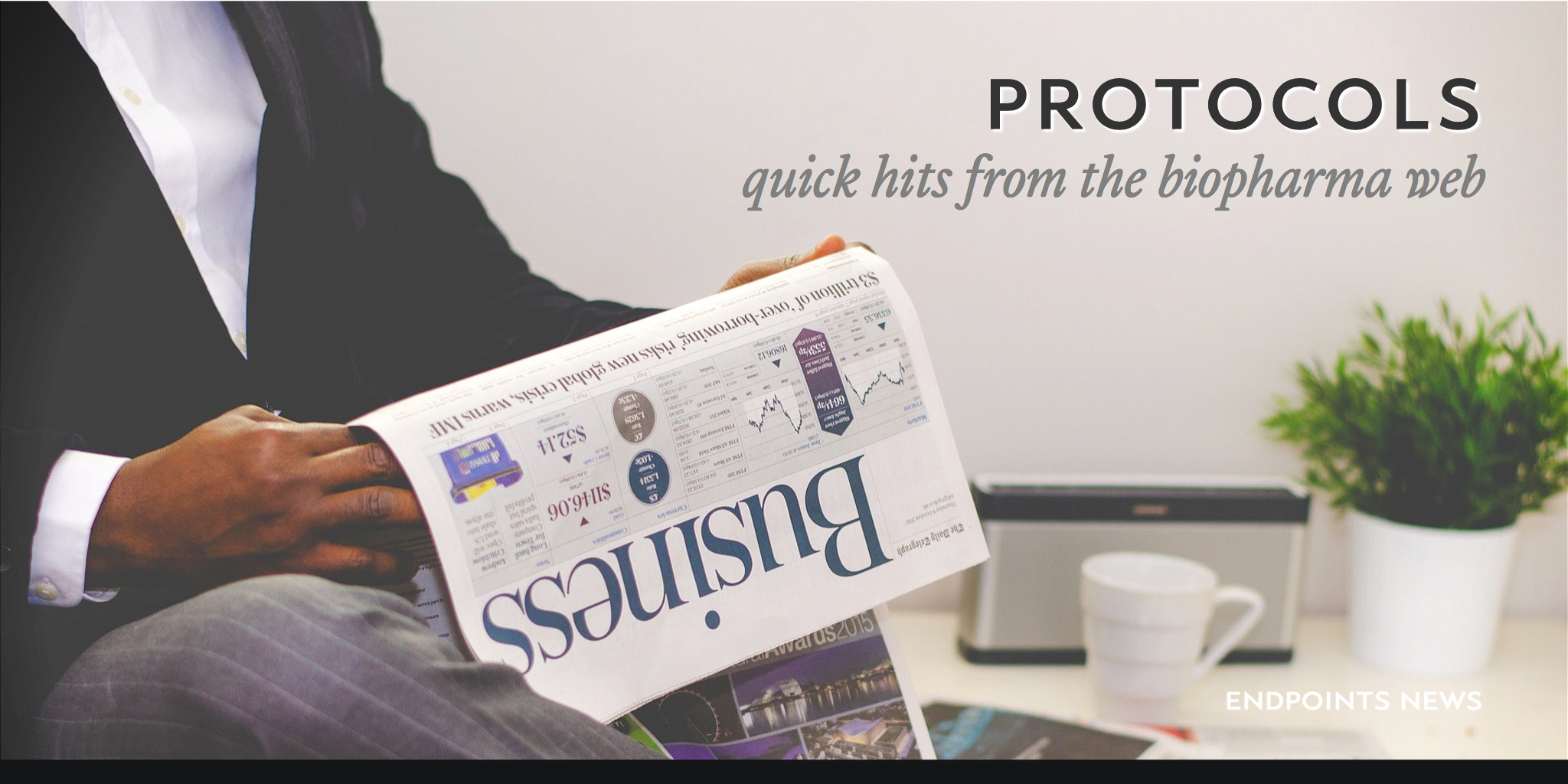 Shire cre­ates sep­a­rate neu­ro­sciences di­vi­sion for fu­ture in­vest­ments; Agenus gains $28M in roy­al­ty deal
→ Pfiz­er may be get­ting out of neu­ro­sciences work, but Shire $SH­PG is step­ping up its game. Shire is cre­at­ing two sep­a­rate drug di­vi­sions to help sharp­en its fo­cus on neu­ro­sciences. Af­ter a busi­ness re­view Shire says that it has de­ter­mined that it will be bet­ter able to make strate­gic in­vest­ments in the field if they carve out neu­ro­sciences. The news comes along­side a warn­ing that Shire will fall well short of its an­nounced goal of hit­ting $20 bil­lion in rev­enue in 2020, which it promised in the wake of the Bax­al­ta buy­out. The new goal is $17 bil­lion to $18 bil­lion. Shire is al­so prep­ping a spin­out of its AD­HD group as it fo­cus­es more on rare dis­eases.
→ Agenus $AGEN is pick­ing up $28 mil­lion af­ter ne­go­ti­at­ing a $230 mil­lion roy­al­ty deal with Health­Care Roy­al­ty Part­ners. The biotech is re­deem­ing its roy­al­ty bond from Ober­land with the added monies to ad­vance reg­is­tra­tional stud­ies with an­ti-CT­LA-4 and an­ti-PD-1.
→ As the fight on hered­i­tary AT­TR (hAT­TR) amy­loi­do­sis be­tween Io­n­is and Al­ny­lam in­ten­si­fies, Io­n­is $IONS an­nounced to­day that in­ot­ersen has been grant­ed pri­or­i­ty re­view at the FDA, with the PDU­FA date set on Ju­ly 6, 2018. This comes just one day af­ter Al­ny­lam $AL­NY took glob­al rights to patisir­an — which treats the same rare dis­ease — back from Sanofi in a ma­jor deal re­struc­tur­ing.