Shire's multi­bil­lion-dol­lar gam­ble on lanadelum­ab pays off with stel­lar PhI­II da­ta, quick mar­ket­ing ap­pli­ca­tion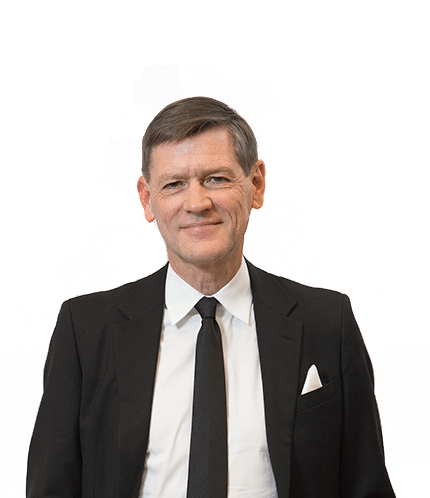 Flem­ming Orn­skov
When Shire bought out Dyax for up to $6.5 bil­lion in 2015, the big prize was a new drug for hered­i­tary an­gioede­ma dubbed DX-2930 which posed a di­rect threat to Cin­ryze, a fran­chise drug for the rare dis­ease play­er.
Thurs­day morn­ing, Shire CEO Flem­ming Orn­skov says their mul­ti-bil­lion dol­lar bet paid off with stel­lar Phase III da­ta for the drug, now called lanadelum­ab (SHP643).
A 300 mg dose of the drug twice a month de­liv­ered an 87% re­duc­tion in mean HAE at­tack fre­quen­cy, com­pared to 0% in the place­bo group. It hit the pri­ma­ry end­point with "high­ly" sta­tis­ti­cal­ly sig­nif­i­cant re­sults as well as all the sec­on­daries.
Al­ready des­ig­nat­ed a break­through ther­a­py with or­phan drug sta­tus, Shire says it will now race to the FDA lat­er this year or ear­ly next with a bi­o­log­ics ap­pli­ca­tion, with plans to cap­i­tal­ize on the re­sults as soon as pos­si­ble.
Shares of the $55 bil­lion biotech $SH­PG surged 6% on the news in pre-mar­ket trad­ing.
Many an­a­lysts be­lieve that Shire, which swelled in size af­ter it com­plet­ed the Bax­al­ta and Dyax ac­qui­si­tions, is on a short path to block­buster rev­enue. Shire it­self set a goal of $2 bil­lion in peak sales for this drug. And Eval­u­atePhar­ma re­cent­ly picked it as a top-10 or­phan drug bound for a boom­ing mar­ket with 6-fig­ure price tags.
"The pos­si­bil­i­ty of a new way to ad­dress the un­der­ly­ing cause of HAE to pre­vent at­tacks could trans­form how we treat the dis­ease in the fu­ture," said Pro­fes­sor Mar­cus Mau­r­er, M.D., Char­ité –Uni­ver­sitätsmedi­zin Berlin, Ger­many and clin­i­cal tri­al in­ves­ti­ga­tor. "Pa­tients with HAE want to live in­de­pen­dent­ly and with­out fear of an an­gioede­ma at­tack."
Shire paid close to $6 bil­lion for Dyax, large­ly on the promise of the next-gen HAE ther­a­py. And Orn­skov added a $4 CVR worth $656 mil­lion if the drug is ap­proved. That pay­off could be loom­ing in 2018 if the da­ta pass­es muster with reg­u­la­tors.
The Phase III re­sults mark an­oth­er big win for CEO Flem­ming Orn­skov, who was de­ter­mined to trans­form the com­pa­ny, based in Lex­ing­ton, MA., af­ter he took over. Shire went on to ex­pe­ri­ence some bumps along the road, but in the longterm his strate­gic plan and will­ing­ness to bet big on new drugs has been pay­ing off.
"We are ex­treme­ly en­cour­aged by these topline Phase III re­sults," said Orn­skov in a state­ment, "We have near­ly a decade of ex­pe­ri­ence and a strong port­fo­lio and pipeline in HAE and be­lieve these da­ta demon­strate high po­ten­tial for trans­form­ing the way pa­tients liv­ing with this con­di­tion are treat­ed."