Shire's Orn­skov dic­tates an­oth­er big re­vamp, with R&D/HQ mov­ing in­to Cam­bridge
Shire CEO Flem­ming Orn­skov is once again re­or­ga­niz­ing the com­pa­ny, con­sol­i­dat­ing a large por­tion of the com­pa­ny's R&D op­er­a­tions in the heart of the big Cam­bridge, MA hub.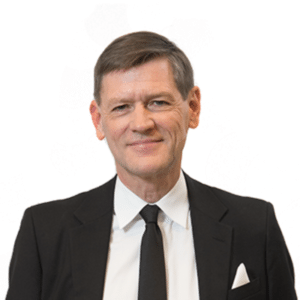 Flem­ming Orn­skov
In a sto­ry bro­ken by the Boston Globe's long­time biotech scribe Rob Weis­man, Orn­skov says he plans to move hun­dreds of re­searchers in­to the com­pa­ny's new cam­pus in Kendall Square, which com­bines a new­ly ac­quired build­ing from Sanofi Gen­zyme with the R&D cen­ter picked up in its ac­qui­si­tion of Bax­al­ta.
Shire sent me an out­line of their plan to make Cam­bridge and Lex­ing­ton in­to two cen­tral hubs for the more than 3,000 staffers that work at the com­pa­ny in Mass­a­chu­setts. And it is mov­ing 100 R&D staffers from Aus­tria to Cam­bridge in the near term.
"Giv­en Bax­al­ta's foot­print in Cam­bridge, along with the aca­d­e­m­ic and biotech ecosys­tem, it made sense to lo­cate much of R&D in an In­no­va­tion Hub there," says a spokesper­son for the com­pa­ny about its re­de­ploy­ment plan. "In Lex­ing­ton, we de­cid­ed to cre­ate a Tech­nol­o­gy Cen­ter of Ex­cel­lence where we knew we could ac­com­mo­date bi­o­log­ics de­vel­op­ment and man­u­fac­tur­ing, de­vice de­vel­op­ment, launch, etc. in terms of space."
At one point af­ter the Bax­al­ta buy­out, the big ques­tion was whether Shire planned to keep it. But last fall Shire laid out plans to make it the com­pa­ny's R&D cen­ter for rare dis­eases. Now Orn­skov says the site will be­come the new US HQ for Shire, which has been trans­formed re­cent­ly with a big­ger pipeline on rare dis­ease drugs. Shire is based in Ire­land, and that isn't chang­ing in the re­or­ga­ni­za­tion. Orn­skov is al­so tak­ing the reins on R&D, at least dur­ing an in­ter­im pe­ri­od, as Phil Vick­ers ex­its the top re­search job.
The move fol­lows a sim­i­lar path tak­en at Bio­gen, which saw George Scan­gos move the HQ in­to Cam­bridge in 2011, short­ly af­ter he took over, so he could be clos­er to R&D. Like Scan­gos, who has since left to run a start­up on the West Coast, Orn­skov is de­ter­mined to play a big role in what us ar­guably the world's largest biotech hub, near MIT and Har­vard. And he'll be tak­ing res­i­dence in a hub that has at­tract­ed a wide va­ri­ety of com­pa­nies, from biotech star­tups to Big Phar­ma ops.
The con­sol­i­da­tion of Shire in­volves bring­ing in staffers from a va­ri­ety of sites scat­tered in the re­gion.
"One of the is­sues we have now is that every­one is spread out in many lo­ca­tions," Orn­skov told Weis­man. "We want to con­sol­i­date."
The move, which will take sev­er­al years to com­plete, al­ready has gen­er­at­ed some in­ter­nal com­plaints among staffers who aren't keen to com­mute to Cam­bridge in a metro area that suf­fers from a mul­ti­tude of headaches brought on by in­tense con­ges­tion.
Orn­skov, though, has made con­cen­trat­ing the com­pa­ny in the area a key fea­ture ever since tak­ing over as CEO. He quick­ly shut­tered out­ly­ing sites in Penn­syl­va­nia and else­where in 2015, ei­ther re­lo­cat­ing or re­plac­ing staffers who wouldn't make the move.