Shoot­ing for $100M IPO, Schrödinger takes the wraps off its five in­ter­nal drugs and dis­clos­es deal de­tails
Just be­fore last year's JP Mor­gan con­fab kicked off, Schrödinger un­veiled its first ven­ture round fea­tur­ing in­sti­tu­tion­al in­vestors be­fore lat­er clos­ing the Se­ries E at $110 mil­lion. This time around, the com­pu­ta­tion­al drug dis­cov­ery ex­perts are in­sert­ing them­selves in­to the queue at the Nas­daq, gun­ning for a $100 mil­lion IPO.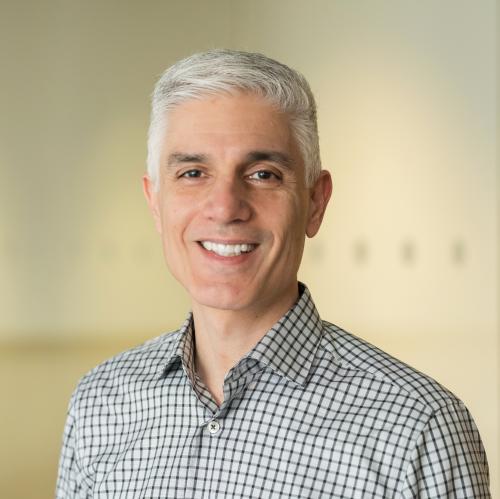 Ramy Farid Schrödinger
Hav­ing honed its soft­ware ex­per­tise and built out its client base over three decades, Schrödinger boasts of a rev­enue stream that to­taled $66.6 mil­lion in 2018. But as it de­votes more of its at­ten­tion to its in­ter­nal pipeline, the New York com­pa­ny said it want­ed to in­crease their cap­i­tal­iza­tion and fi­nan­cial flex­i­bil­i­ty by en­ter­ing the pub­lic mar­ket. There's al­so a hint of M&A plans to come.
The S-1 fil­ing shines a bright light on its hith­er­to stealthy pipeline, as well as the col­lab­o­ra­tion deals that it's inked with mul­ti­ple bio­phar­ma play­ers.
Schrödinger's en­try in­to pop­u­lar biotech con­scious­ness had a lot to do with Nim­bus and Mor­phic, two high-pro­file star­tups it's helped launch and still holds stakes in. Nim­bus, in par­tic­u­lar, snagged a $1.2 bil­lion deal to sell fir­so­co­stat, an in­hibitor of acetyl-CoA car­boxy­lase with po­ten­tial in NASH, to Gilead. Of the $601.3 mil­lion that Nim­bus has ac­crued, $46 mil­lion has gone to Schrödinger, the fil­ing re­vealed.
"As our col­lab­o­ra­tion strat­e­gy has evolved, we are seek­ing to take more di­rect con­trol and re­spon­si­bil­i­ty for all as­pects of a drug dis­cov­ery project and own a high­er per­cent­age of the val­ue gen­er­at­ed in the com­plet­ed pro­grams," Schrödinger, led by CEO Ramy Farid, wrote.
Karen Akin­sanya Schrödinger
One ex­am­ple of that is the pact with Take­da, where Schrödinger is keep­ing all the IP rights un­til their Japan­ese phar­ma part­ner de­cides to ex­er­cise its op­tion to li­cense the pro­grams. While the duo ini­tial­ly start­ed with three pro­grams in schiz­o­phre­nia, on­col­o­gy, and neu­rode­gen­er­a­tive dis­ease — Take­da has washed its hands of the schiz­o­phre­nia pro­gram. Then there's Fax­i­an Ther­a­peu­tics, Schrödinger's 50/50 joint ven­ture with Chi­nese CRO pow­er­house WuXi, and Bright An­gel Ther­a­peu­tics, the Cana­di­an biotech it found­ed with MaRS In­no­va­tion to fight fun­gal in­fec­tions and kept 33% own­er­ship of.
But nowhere is the de­sire to chart their own ther­a­peu­tic path more ful­ly ful­filled than in their in­ter­nal drug dis­cov­ery group, which is flour­ish­ing un­der the guid­ance of chief bio­med­ical sci­en­tist Karen Akin­sanya with 70 staffers and five pro­grams. We knew that all of them are geared to­wards can­cer, but Schrödinger fi­nal­ly re­vealed the tar­gets for the IPO:
SD­GR1: CDC7 in­hibitor to dis­rupt DNA repli­ca­tion ini­ti­a­tion in can­cer cells for sol­id tu­mors;
SD­GR2: WEE1 in­hibitor to trig­ger DNA break­age and apop­to­sis in sol­id tu­mor cells;
SD­GR3: MALT1 in­hibitor to block onco­genic ac­ti­va­tion of NF-kB among pa­tients with non-Hodgkin's lym­phoma and chron­ic lym­pho­cyt­ic leukemia who are re­sis­tant to or have re­lapsed on BTK drugs;
SD­GR4: HIF-2 al­pha in­hibitor to treat re­nal cell car­ci­no­ma;
and SD­GR5: SOS1/KRAS in­hibitor, its can­di­date for the hot KRAS field.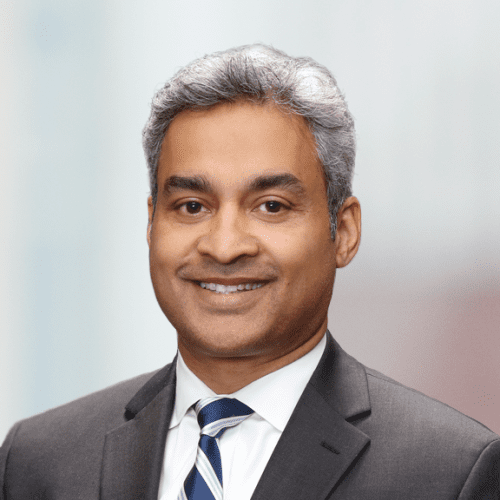 Cony D'Cruz Schrödinger
David E. Shaw and the Gates Foun­da­tion, which pro­vid­ed the first fi­nanc­ing round and the sub­se­quent three, re­spec­tive­ly, re­main the biggest stock­hold­ers, al­though their stakes aren't spelled out.
CEO Farid took home a $633,101 pay pack­age in 2019, about half of his com­pen­sa­tion in 2018, which in­clud­ed an $80,000 bonus. Chief busi­ness of­fi­cer Cony D'Cruz was re­ward­ed $587,601 for his deal­mak­ing hus­tle while chief le­gal of­fi­cer Yvonne Tran re­ceived $547,618.